Aquarius man in sex.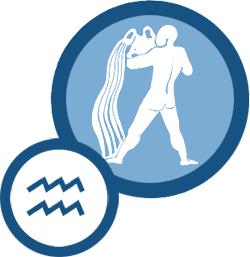 Aquarius man in sex as in life can be carried away by a woman only if she "shines" with something besides external beauty. First of all, a woman should interest him with her intellect, mind, with a non -standard view of things. In this case, the lady will really give him interest. Representatives of this sign are characterized by emotional closeness with a partner, and only in this case you can count on something more.
Aquarius are eternal seekers. They are attracted by everything unknown, new, so they are not afraid to go forward and discover new opportunities for themselves. The craving for freedom and research in their blood, but at the same time they are faithful and devoted to partners in marriage. Such men can sometimes get carried away with someone, love to flirt, but rather this is a craving for a new feeling than to search for a partner on the side. They will talk, receive evidence of their demand for the opposite sex, and return to the bosom of the family. Jealous near the guys of this sign is not a place.
Aquarius man is very sociable and charming. He always has many friends and friends. It is quite easy to communicate with them, he will be happy to support any conversation, and if the topic is really interesting to him, be prepared to learn a lot of interesting things and listen, opening his mouths. For all their sociability, such men are rather timid, especially when you need to take the first step, to make a conversation, to get to know someone.
Sometimes they want the initiative to come from the lady during the first meeting. This happens not only because they do not know what to tell them. It's just easier for them to understand that you are interested in and how it is better to behave. If you are lucky to make the impression of a woman-mystery, but at the same time, open and easy to communicate, a man of Aquarius your! For him, friendship is a preliminary stage of love, without which sex is impossible, and since it is impossible to become friends in one evening, sex for the first date is not for a representative of this sign.
If you want to really interest such a man, contact him with some request or ask for advice. There is no better way to attract the attention of a man of Aquarius than to introduce him to solving the problems of another person. He is always ready to help. To be useful and participate in the life of society is its physical need, so if you liked such a man and you do not know how best to get to know him, contact him, ask for help, and you will get a pleasant interlocutor who is giving ingenious ideas andready to forever discuss the issues that have arisen.
Aquarians do not like to manage them, to impose something or limit their freedom. They are used to living calmly, especially without straining in business, so you will not meet among men of this sign of workaholics managing large companies. Any nervous work, even well paid, does not fit them. They prefer to receive less income, but to maintain relative calm. The intolerance of orders in a rude form and lack of tact, make them inclined to work in small groups, and most often-work for themselves, where no one will paste them and demand something.
When he cannot find a common language with the environment, he closes in himself, becomes unimportant. Therefore, if you found a man of Aquarius in this state, know – this is only an external shell. Inside, he experiences a storm of emotions! It is better not to touch him in this state, otherwise this whole avalanche of passions can fall upon you. If in this state he does not make contact, it is better to leave him alone. When he calm down, he will come to talk.
Such a man is not inclined to adhere to any traditions. He is strained by ordinary generally accepted joys, such as feasts for holidays, an obligation to say toasts or passive lying on the beach during vacation. He perceives any tradition as a routine, but for a free person, as he is, this is a stone on the neck. No need to even try to impose your stereotypes or rules to him. This, firstly, is useless, and secondly-you may turn out to be an enemy No. 1 for him, who is not able to understand that everyone has the right to their point of view. He will simply stop respecting you and will treat you as a person who is unable to understand elementary things.
Aquarius easily develop friendship, but can also quickly abandon it. You can meet him on the train and there will immediately be a feeling that you have known each other all your life. You can have a great time on some trip full of adventure and interesting events, but after the end of the vacation, it will not burn with the desire to continue communication. But after a few years, when you meet again, he will be sincerely glad to meet and you will again be the best friends who are ready for the next dose of adventure. The main thing in communicating with such a man is not to be intrusive and remain interesting for him, otherwise your friendship is the end.
Aquarius is outwardly cold, but in fact, ordinary emotions are not alien to them. They are kind, emotional, gentle, inventive in bed. They are always open to experiments, and even if you were indifferent before sex, he will reveal new sensations and emotions to you. Sex with a man Aquarius is not only his pleasure, and this distinguishes them from other men.
They often fall in love, but this does not last long if the lady cannot arouse interest in him in a few months. To keep him, you need to constantly maintain interest in himself, so that he has something to strive for, knowing you. Surprise him, and he will stay nearby for a long time! Women with a "highlight" is exactly what the representative of this sign needs.
Aquarius men, contrary to their enjoyment, are seriously related to the creation of a family, so if he makes a marriage proposal and heart, he hopes that this is for a long time, but if the marriage becomes a routine for him, he will run away.
Sexuality of a man of Aquarius
Many ladies man Aquarius in sex seems perfect. He does not apply to the lady as an object to satisfy sexual desires, which is especially annoying women. At the first meeting, you will never hear from him what beautiful breasts or long legs you have, even if it really. If you "hooked it", compliments will concern your charm, the ability to maintain conversation and intelligence. A sexy lady for such a man is a combination of mind and attractive appearance, and the second, in this case, is not the main thing.
He can hardly expect a violent reaction at the first meeting. Everything should develop in him gradually, by increasing. You must communicate for a long time, penetrate to each other confidence, and only after that sex is possible. He pays preliminary caresses no less importance than sexual intercourse. For him, a bed is a game in which you constantly need to experiment and discover new sensations for yourself. And that is why sex with Aquarius will never be shy and will not become a routine.
Standard sex poses are too commonplace for him. Some of his proposals may seem incompatible with your ideas about normal sex, and some are immoral, although they do not think so. And the point is not that they get great pleasure from this. They are just interested. But sometimes the thirst for experiments can result in something dangerous and unforeseen, so be vigilant and careful. Your sexual game should not develop into sadism. Sex should remain pleasure for both.
For some Aquarius, sexual intercourse itself is not the main. More often preliminary affection, and everything that is connected with them is more important for it than the sexual intercourse itself. He can pay so much attention to the game, which brings the woman to orgasm, without even proceeding to the main! Smart lady (they prefer just such) can prompt and direct him in the right direction, and in this case the couple will have a night, which will be delighted with which both partners will be.
If a "kamasutra" falls into his hands, then he will not calm down until he tried everything that he sees in her. By the way, Aquarius is hardly a man in sex only this book. In bed, he prefers experiments and, therefore, do not be surprised if you find a whole collection of books on the topic of sexual education on a book shelf. If the lady is not a big lover of experiments in bed, then she is unlikely to be on the way with a representative of this sign, since sooner or later these experiments will be annoyed, and the last straw may be his proposal to invite a third person to your bed or exchange partners.
From diseases that can overtake the men of Aquarius, can be distinguished by impotence and a belated orgasm.
Erogenous zones of a man of Aquarius
The question of their erogenous zones can be very puzzled by these men. He will plunge into thoughts and will not answer, but not with the aim of hiding something, but because there are so many erogenous zones that you can list them endlessly. He does not even know about many of them and reveals them for himself only in communication with the new partner.
For most representatives of this sign, caviar and ankles are erogenous zones. From touching them, he experiences the most acute sensations, so if a woman wants to speed up the prelude process, it is worth paying attention to these zones. For their stimulation, a light feather in bed or massage with a sponge in the bath is perfect for them. Now it is clear to you that during sex, a man Aquarius expects the most from you.
Sexual compatibility of a man of Aquarius with other signs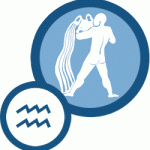 Aquarius man in sex with a woman Aries. Both partners are inclined to dominate and both are not always ready to compromise. Both parties love to experiment, so the variety in bed is guaranteed. In addition to sexual life, these signs have a lot in common in ordinary life, so if they can find a "middle ground", they will make a good married couple.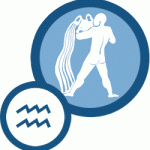 Aquarius man in sex with a woman Taurus. He seems slow to her, and she is too passionate to him. If he loves to do everything with feeling and arrangement, then a impulse, an explosion of emotions and speed is important to her. In this regard, it is very difficult for them to find a common language, although in terms of the experiment you can try. For Taurus, sex is physiology, for Aquarius – the consequences of friendly relations, therefore, even in the same concept, these signs of the zodiac put different meaning. It is very difficult to come to a common denominator. If we take into account that with all her sexual excitability, she prefer to sit at home, and more calm he does not think of life without society, then a couple of them are unlikely. Although a short romance can become stormy and bright.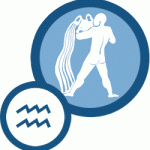 Aquarius man in sex with a woman twin. He will most likely dominate and take the role of a manager. Everything will go as he wants. But this does not mean that the partner will not be able to make his own adjustments. There will be little passion in the relationship, but for some people this is not the main thing, therefore, sexual relations may develop. If he manages to interest her activities, you can count on a strong calm union without emotional bursts and stresses.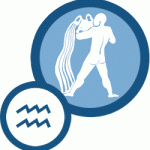 Aquarius man in sex with a woman cancer. If such a union is formed, then a lot of problems awaits it. Cancer girls are too emotional and excitable. They attach too much importance to sexual life, and the emotions of the partner do not bother them. He has a different approach to relationships, so she gets out of her indefatigable passion. Such a man does not have a need for such a amount of sex as her, so sooner or later cancer will begin to stumble upon refusals from the partner. She will seem excessively stupid to him, and in the end, except for mutual discontent, this marriage will bring nothing.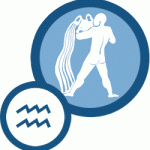 Aquarius man in sex with a woman lion. Here everyone will pull the blanket over himself. Each of them will want to become leaders in this union, and no one will want to make concessions. Hence all the problems. In addition, he is interested in emotional closeness with a partner, it is an exclusively physical side of the issue. After orgasm, she prefers to turn away and fall asleep, unlike him, with whom you can talk. Isn't that what women dream of? Each of this couple is characterized by an independent character, therefore they are similar to each other, and, as is known to everyone, only opposites are attracted, so this union is doomed.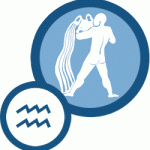 Aquarius man in sex with a woman's woman. Sexual attraction can rarely break out between these signs. There will be no rapid sex, thirst for experiments, the embodiment of fantasies. Intimate life will be boring and ordinary. Virgin will not take the initiative for himself, and he will be reluctant to maintain her experiments. Both are too preoccupied with emotions to pay attention to some sexual life there. This is rather, friends than lovers, marriage will be successful only if bedding in it is not the main component. If partners will bind a hobby, work or something else, then you can count on a strong union.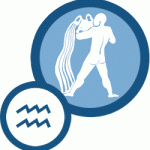 Aquarius man in sex with a woman Libra. An example of an ideal couple. They are sensitive, they can understand a partner without words. Libra prone to erotic games, and for it is the main component of sexual relations. They encourage each other, willingly go to experiments. They are not shy about talking about intimate, so they know how to give each other maximum pleasure. Behind the territory of the bedroom they have many common interests and outlook on life most often coincide. They love to make purchases, admire music and live for pleasure. The marriage between these signs promises to become successful in all respects.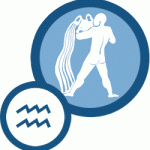 Aquarius man in sex with a woman Scorpio. Completely non -combined signs. He does not tolerate any leadership, she is jealous and a bright owner. Any careless look aside, and she rolls up a terrible tantrum with a shock of dishes. His state of affairs does not suit his state. At some point, he will begin to avoid sex with Scorpio and this leads to new problems. Scorpio aggression can develop into sadistic manners and will end deplorable. He will either go to seek understanding on the side, or leave Scorpio. If you are looking for a calm and balanced life, then to withstand this alliance is not on the shoulder.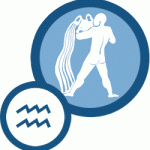 Aquarius man in sex with a woman Sagittarius. This is a wonderful union where partners fully understand each other in bed and ordinary life. They are prone to experiments, can realize any sexual fantasies, in sex these are perfect partners. In everyday life they have a lot in common. They love to be in public, have many friends in various fields of activity, like others and at the same time do not give each other jealousy.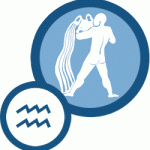 Aquarius man in sex with a woman Capricorn. Capricorn's possessive manners do not like her partner loving freedom. He does not understand how to sit on a leash at home and not a step away from a partner. Their freedom is threatened, so the union cannot be long. In bed they are also poorly compatible. In her eyes, he will iron a boring, cold idol, although in fact, she simply does not know how to behave with such a man. This suggests that the spiritual connection between them leaves much to be desired, and where there is no spirituality in the Union, there is no place for Aquarius.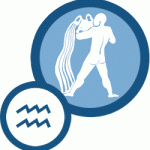 Aquarius man in sex with a woman Aquarius. Who will understand better than a fellow in mind? They fit each other emotionally, inclined to relationships based on friendship. In love games, each other's initiatives support, so they can be called perfect sexual partners. They have many common interests outside the house. They love large companies, parties, concerts. But despite such an ideal picture. They know each other very well, can predict further actions of the partner, and this leads to predictability and monotony. That is why, there can be no deep feelings between them. They constantly need to explore something, but they know everything about each other!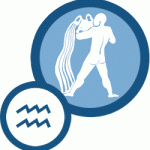 Aquarius man in sex with a woman fish. She is excessively emotional, trying to put pressure on her partner, and this infuriates him. Aquarius is a leader, so the partner depends on him in all respects. Fishest fish constantly require increased attention and evidence of mutual love. It begins to annoy him because he does not understand their meaning. If he said he loves, then it is it. Both in bed and beyond, melodramas with hands and tears from fish will constantly be played out. This will begin to annoy him and the union, most likely, will break up. In such a union, each of the partners adheres to various goals, so they are more reminiscent of representatives of different planets who are not able to understand each other.