"We just have sex" or features of relations without obligations.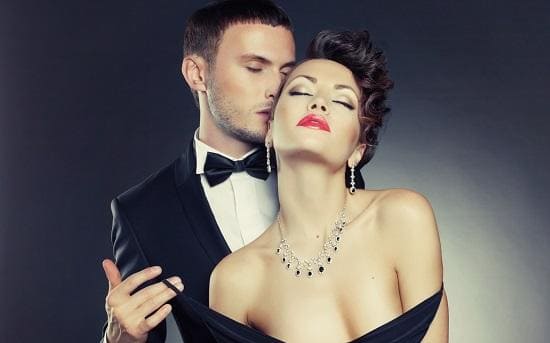 I do not want to marry, I do not dream of a white dress and kids who require mass attention. I am a woman, but I choose a relationship without obligation. I build a career, take care of my parents and is not ready to become a "wife". But at the same time, I do not want to live without sex, and it is enough in my life. I only build relationships on sex, but how does it happen?
The reasons for the reluctance of the relationship
People often do not want to build relationships, but the world imposes "correct" ideas to them. In all films, songs, books and even in advertising it is stated that life without love cannot be happy. And thousands of people suffer that they have no this magical substance. But what is love?
In moments of divorces, serious partings, after the death of loved ones, at the time of severe stress, relations are not needed. They only complicate life. It is more convenient to be alone in crises, and not try to maneuver between a loved one and personal experiences. Any relationship is energy -consumed. To prevent life, a partner requires attention, and giving him does not always work out.
I am building a career. This is more important for me than relationships. I do not refuse them completely, and I admit the option that I once fall in love with. But this does not happen for many years. In my environment there is no person with whom I want to live until old age. And this is not a reason to "select" some man and make him a "prince" from him. I choose another format – sex without prospects.
What are they – relations without the future?
Sex for one night. I liked this option in my youth. You just go to a night club, dance, have fun, and then you leave with a handsome man to visit him. The night ends with passionate sex, but then it is important to dump in time. I never loved to wake up in someone else's bed. And in the morning it is inconvenient, because you have to talk about something, and this is not so interesting.
Sex for sex. Sometimes one night can turn into several meetings or even several years together. I had a lover of 9 years old. He was married, I pretended to know about it. He was beautiful in bed, could give me many orgasms. But I always knew that I would not marry such a person. I liked his body, his smell, his pens, but I could not live next to him. We were very different, we talked about something general, never shared personal. Coming to visit, I was left without clothes in the hallway. And how many times the neighbors complained about us!
Friendly sex. This format is more complex. People start to communicate not for sex, they are just friends. And only after some time they find themselves in bed. And sex does not destroy anything, but only complements. This format is the most convenient. It is already possible to share your emotions here. A friend knows everything about you: from the events of the past day to secret desires. There's just to take care of contraception, discuss claims to each other, and you can even go to the party together, pretending that there is nothing between you.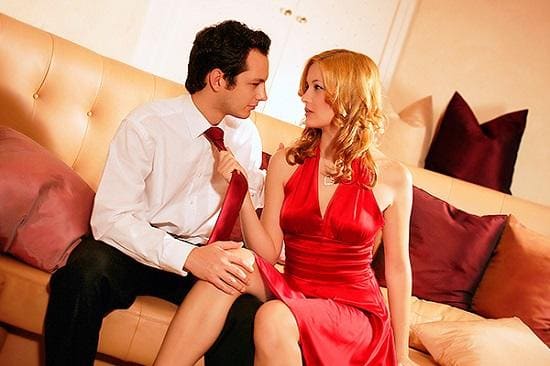 But all these formats are convenient only in one case, if both understand the rules of the game. And the main principle – there will be no continuation. At any moment you can just leave without explaining anything.
Dangers of sex without obligation
Sex for one night is the most dangerous. You don't know anything about a person how everything will turn out – it is impossible to predict. Most often it is interesting, and even if he is not super in bed, all the same, new sensations are covered with his head. But it is important not to forget about condoms, because you can get infected. That is why I don't experiment it anymore.
Sex for sex is convenient because there is no more to look for anyone else. No need to worry about the future, suffer from a lack of sensations. You can always call and meet. And even some kind of intersections schedule may appear. That I didn't suit me? Alcohol. He came with a bottle of wine, and I often supported the company. It turned out too much alcohol, and it interfered. I'm sick in the morning. And then he had less time, and if he cannot come when I want, then what is the meaning?
It often seems that sex for sex is the best option. But it is not a danger, but the difficulty is to meet a person who really suits in bed. If nothing connects nothing more, then it should be magnificent. And the desire to experiment should coincide. Just a "good" lover is not enough.
Friendly sex is convenient. But only if both do not lie. If he does not sleep with someone else, then you can choose protection without rubber. Yes, and go to take tests together is not a problem. Here you can already take a non -perfect person and "fade" him to his own desires. Soul conversations will compensate for some shortcomings in bed. And trust and sincerity will help to communicate without hesitation, lies and falsehood.
Like me now
My past friendships ended 8 months ago. He met the girl, fell in love and is going to marry her. I am very happy for him.
For 2 years of communication, he became a very close friend to me. We shared the most daring fantasies, told each other about our life. I recognized him very well, he became close to me. But the more we talked, the clearer I realized that I could not live with him.
Today we continue to communicate. I am familiar with his girlfriend, we often meet in the company. And we are friends, but already without sex.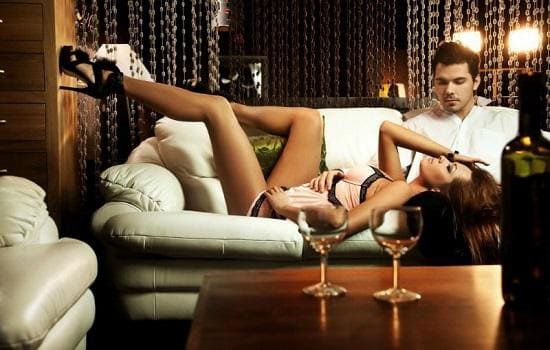 Is it worth going for a relationship without obligations?
Everyone will answer this question himself. But I understand that I have different requirements for a friend and husband. It doesn't matter to me – how much a friend makes, how he builds his budget, what he plans to do in 10 years. Even if I sleep with him, I am not worried about his life. I have no complaints, I do not demand anything and do not wait. However, I feel calm.
If I chose my husband, then thousands of questions would have worried me. I "tried on" each of my man in my thoughts for the role of my spouse. And I understood that they are "not mine". They are good, interesting, entertaining, but living with them is a very difficult scenario. And in a relationship for sex is always fun. Such a union is not burdened by obligatory dinners, washing socks and solving financial problems. Each meeting is a holiday. This is an opportunity to enjoy bodies, chat about trifles and forget about difficulties for a while. This is always a sea of compliments, a desire in the eyes and lack of fear.
Do I want a relationship? Yes! Light, pleasant and stable. But are there such? With friendly sex – yes. But in the family – I have not met.