Unusual sexual perversions.
Each of us has our own preferences in everything: in food, in clothes, in lifestyle, and so on. The same applies to sexual life. There are some circumstances, objects and things that are able to influence people as a strong causative agent. In this article we will list some sexual perversions that are found in bed.
Types of perversions
Stimulants for some, other people with other people may seem very strange and unusual.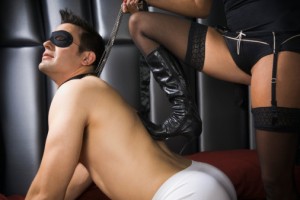 Popular sexual perversions
Algolagnia is a common name for sadism and masochism, which are the active and passive side of algolating. Satisfaction of erotic desire by causing pain to your partner;
Amaurophilia – preference to engage in intimacy in complete darkness or with blindfolded eyes;
Andromimetophilia – excitement and craving for transsexuals or people dressed in clothes of the opposite sex;
Asphyciophilia – the achievement of orgasm from the fact that he is strangled during sex;
biastophilia – excitement when viewing rape;
gerontophilia – such types of perversions, when sexual craving for older people occurs;
incestophilia – traction and sexual intercourse with blood relatives;
Lipophilia – erotic craving for chubby;
Mayesiophilia – sexual perversion with a traction to pregnant women;
Mizophilia – sexual stimulation from dirty people or objects;
celebrifilia – acute craving and excitement to celebrities;
Faunophilia – excitement at the sight of an sexual act of animals;
Frottage – excitement through the friction of their genitals about a stranger and unfamiliar person.
But it is worth remembering that some intimate deviations go beyond sexual activity and are no longer a personal business of everyone, because in almost all countries of modern society many of them are either taboo or even criminally punishable:
zoophilia – sexual intercourse and excitement from animals;
necrophilia – excitement at the sight of dead bodies, as well as satisfaction from sexual intercourse with them;
pedophilia – attraction to minors and young children.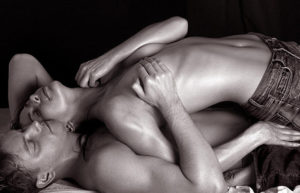 The most unusual intimate preferences
Abasiophilia – it implies attraction to people with metal prostheses. It can be lame, paralyzed or people in medical seats;
Autonophiophilia – in this case, a person experiences excitement at the sight of diapers, diapers or diapers;
Autoabasiophilia is a sexual perversion that gives a person's acute desire to be crippled or lame;
Autoassasinophilia – a person begins to be excited when fantasizing his own death or imitation of this incident;
Apothemfilia is a deviation that brings a sexual rise at the sight of amputated places in people;
Lactophilia – a sexual traction to a woman's nursing breasts or breast milk;
Gynophagia – a person fantasizes about eating a woman or about her preparation, while experiencing strong excitement;
Hybridophilia is a sexual arousal that occurs if a person is or fantasizes, which is with a dangerous criminal;
Coprophilia – satisfaction from human excrement;
enemophilia – excitement and pleasure in the introduction of an enema;
Fecophilia – satisfaction from observing a partner who defecates;
Formicophilia is an unusual sexual preference through excitement from when insects move through the body;
Emetophilia – with vomiting, a person is excited;
Eproctophilia – Bliss in the release of gases, this sexual perversion is often accompanied by facial.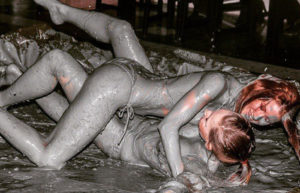 The most harmless sexual preferences
Akarophilia – inherently the most trifling sexual perversion, which is characterized by the fact that a person is excited from tickling or scratching;
Aretifism – intimate excitement from people without shoes;
Algamatophilia – a craving for inanimate objects in the image of a person (statues, mannequins, etc. P.);
aquafilia – in the presence of water, a person starts;
Dacocyphia – excitement when a person cries;
Cathopronfilia – preference to make love in front of a mirror or a mirror surface;
Krasish Tytish – unusual perversions, when stimulation occurs by viewing how the partner breaks small objects;
Macrophilia – a craving from the type of large people and large female genitals;
Minifellafilia – traction with small people;
Hrematophilia is a sexual perversion in which a person starts only from paid sex;
Emoaningfilia – stimulation of pleasure from a text moan;
Enditophilia is not quite a type of deviation, but rather just preference in sex, when both partners remain in clothes.
These were the most famous sexual perversions and the strangest intimate tastes that can be found among people. However, there are still many incomprehensible and strange desires of a sexual nature in the world, so the list of these terms is growing every day.