Sex toy-a mandatory attribute of any girl.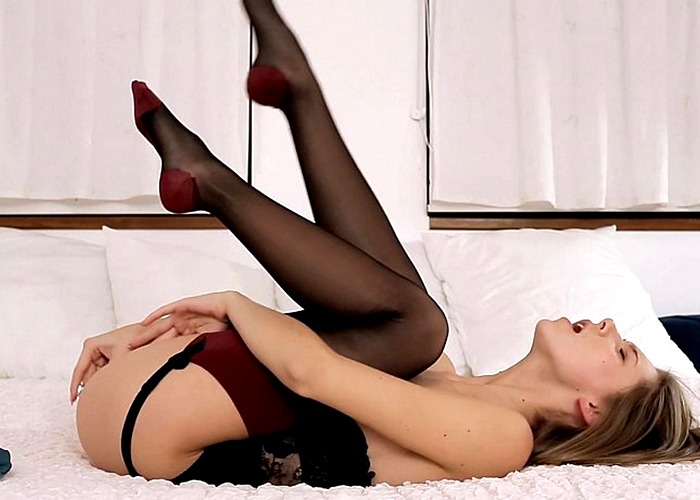 In truth, few women have sex toys. Those who have them most often use them exclusively during sex with a partner. What is strange, they rarely use them for their own satisfaction, that is, during masturbation. And many women do not masturbate at all.
Sex toys are able to enhance the sensations and intensity of orgasm, which means to get special pleasure.
Sex toys and masturbation enhances orgasm
If you had to simulate an orgasm at least once or you are not enough pleasure from having sex with a partner, then you should definitely think about acquiring a sex toy, especially if you have never done masturbation before.
The use of special toys during masturbation exercises enhances the sensation, and the orgasm becomes brighter. Perhaps it's time to try? It is worth adding that the occupation of masturbation allows you to better study your body, find out its reaction to various types of stimulation. Sex toy provides an excellent opportunity to expand the methods of stimulation, as well as get to hard-to-reach places. The vibrator can be brought as a vivid example of the expansion of stimulation methods, because it is a completely different effect on the body that cannot be reproduced by either hands or male member.
Some women do not experience orgasm during sex with a man, as they cannot completely relax. And when a woman devotes time to studying her body, makes herself pleasant, uses a sex toy during masturbation, then the probability of reaching an incredible orgasm during sex is significantly higher.
Sex toy will be useful and partner
We have already found out that the use of sex toys during masturbation allows a woman to know her body better. What is the benefit of this to her partner? Everything is very simple, transmitting this information to your partner, you give him the key to your own satisfaction and orgasm. If you share with partners about their discoveries, then this will inspire him to new feats, he will know exactly what to do so that the girl can experience an orgasm during sex.
It is also worth noting that people believe that masturbation or sex toys can somehow negatively affect relationships, then they are mistaken. The use of sex toys during masturbation or sex makes sexual life brighter.
What sex toy to choose?
If you have not been in sex shops, then you will be surprised at the huge choice that exists there. In adult stores you can find a lot of diverse toys, with which you can get different sensations. When making a choice for the first time it is very easy to make a wrong purchase.
There are some tips that will help make the right choice if you buy your first toy
Firstly, you should not buy huge dildo, anal balls or something like that.
If it is important for you to enjoy vaginal penetration, then it is best to choose a smooth phalloimitator or vibrator.
If you want to focus on stimulating the clitoris, then a small vibrator is suitable, which will do this perfectly for this purpose.
There is an opinion that the vibrator is addictive, and over time the body gets used to this type of stimulation. If you share such fears, you can stimulate yourself with a toy with vibration and without, so as not to get used to the same stimulation.