How to increase vaginal sensitivity.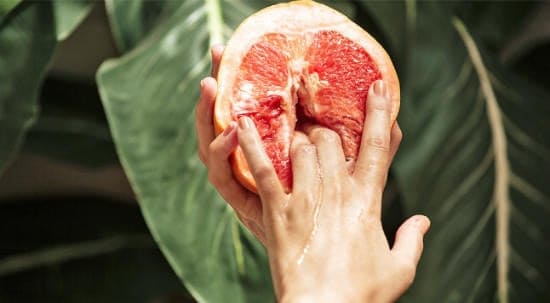 "And for what to increase it at all?" – you ask. And we will answer: most women do not experience orgasm without additional stimulation of the clitoris. And if you want to open new facets of sexual satisfaction and get a vaginal orgasm, then our guide is for you and your partner.
Maybe you will be surprised, but the walls of the vagina have practically no nerve endings and can feel nothing "sort of" a priori. Be different, women would die from painful shock during childbirth.
But there are several small islets of pleasure – points G, and, to. But their awakening needs to be done.
Reasons for a decrease in sensitivity:
due to age
In connection with birth and postpartum period
Due to fatigue and stress
Because of an inept partner
Due to problems with female health


Science and technique in search of a treasured point g

In inflammatory diseases, the mucous membrane dry out and the sensitivity decreases. Climax, hormonal changes, neuralgia can lead to the same result. Only a doctor will help to cope with this.
If everything is in order with health, then contact a partner for help and support – a high -quality prelude will allow you to relax.

Practice vaginal massage. It is done as follows:

Prepare a partner – she should be strongly excited (well, or lubricant to help you)
Middle and index finger enter the vagina
About 3 cm from the entrance on the front upper wall, feel the point g
Slowly and gently massage it, moving it "back and forth"
thumb at this time stimulate the clitoris
If a partner cannot achieve success or you play a solo – you need an assistant. Vibrator with a special head, slightly bent forward – this is what you need. Ideally, if it has a relief barrel for additional stimulation of the entrance and walls of the vagina. This will enhance excitement.
When choosing such a toy, pay attention to The thickness of the head – too thin may cause inconvenience. To find a desired point will be more difficult. We will have to look for the desired angle of inclination, a convenient pose and turn the entire process into an acrobatic number of a circus artist.
You can go to the trick and take advantage of science.
Engage in the development of a new reflex, and even more specific – try the "bridge" technique, or as it is also called the "bridge of sensitivity".
You must, as it were, transfer sensations from one erogenous zone to another, lay a "bridge" between them. How it looks in practice: start stimulating the clitoris and point G, when you feel that the orgasm is about to happen, stop the effect on the clitoris. The first time to get to the peak will not work, but with regular training, success is guaranteed.
And here is life hack for you. In such experiments, it can become indispensable C-shaped vibro-massager Whale Hi-Tech from Imtoy. Look how smooth, delicate, exciting – this pink whale from the Zoo collection. And it is also very flexible and you can easily bend the clitoral part, leaving vaginal inside to awaken point g. A special application makes the toy control light and inconspicuous – I pressed a couple of buttons on my smartphone and rushed!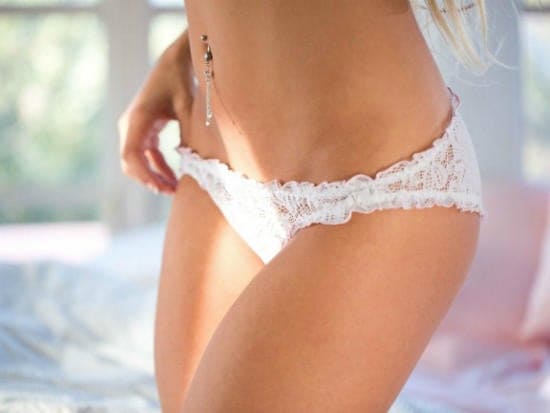 Always slightly excited
Start to wear Vaginal balls. This will not only help in the development of muscles, sensitivity, but also add sexuality – after all, you will be tuned to sex before it starts. We need not just balls, but balls with a displaced center of gravity. Then they will roll when walking – positive emotions from stimulating the walls of the vagina are provided with you. To begin with, one ball is enough, later, when the muscles are getting stronger, go to double. If you want to take up Wumbuilding seriously, then think about buying a set. For example, Nova Ball from Svakom. Three szemariks of different diameters and weights, a convenient ring for extraction and storage bag. Or interesting option set Pelvix Concept. Here is a slightly different principle – balloons can be placed in a relief silicone capsule, different in weight (only 5 combinations in gravity). Thanks to this capsule, it is convenient to introduce and remove the simulator. Compact size and case for storage – you can wear with you everywhere. The main thing here is not to be lazy, classes should be regular.
Generally wumbling is a very useful thing for women at any age. Therefore, the sooner you start, the longer your sex life will be longer and more exciting.
Useful tension
Strengthen excitement, bring new sensations and help enhance sensitivity with vaginal sex can help Miostimulators. What it is? These are devices affecting the muscles with current in order to strengthen them and obtain a new type of pleasure. Do not worry, you will not have to fight in convulsions and it doesn't hurt – a low power current. Tingling and ripple with different intensity and in different versions – this is what the electrical stimulation gives additionally. It's how to add an acute seasoning to the fresh dish – everything changes. Even without vibration, you can achieve orgasm and feel every intimate muscle. From electric current, they begin to contract without any efforts and stimulate the point g. You will learn a lot about your inner world, guaranteed. We recommend paying attention to Tingling Aparte Estim From a pioneer company in this area, Mystim.
Points A, to. Where? And How?
Point K located opposite dots g. It is more convenient to stimulate it through anus.
Press one finger to the rear wall of the vagina, the second enter into the anus. Groping the common wall between the fingers, begin to move them. You can replace your fingers anal traffic or vibrator. A good option Vibration massager Pixies Glider. Vibration will enhance the sensation, a comfortable tilt head will help in search of the desired erogenous zone.
Point a located on the front wall deep in the vagina, by the cervix. Stimulation with her hands is impossible. Choose poses in which your partner may enter as deep as possible, or vibrator no shorter than 10-12 cm. Great for Seven Creations. He has the dimensions and functionality – what needs.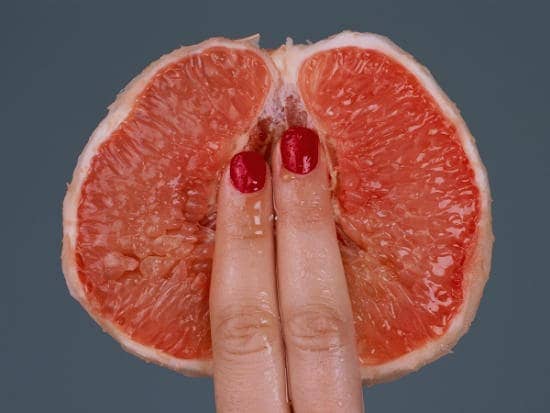 Sweet and smooth
A little about special Lubrices and creams.
Help in waking up points G can Warming lubricant. Its effect is based on components that cause a rush of blood to the genitals. He will strengthen the excitement, preparing you for penetration. A good inexpensive option – Cream SEXTAZ-W "You and me". If you prefer more status brands, then we recommend high -quality Viamax Warm Based on natural ingredients. Has a cumulative effect, that is, the more often you use it, the brighter the sensation.
With caution, use exciting lubricants for the clitoris to stimulate the vagina. Certain ingredients can lead to burning and discomfort inside.
A few more useful things
Active lifestyle, fitness, swimming will help to establish blood circulation throughout the body, and in the pelvic organs – in particular. And we all know if the blood does not rush to the genitals in sufficient quantities – dry oars. So if you want bright orgasms – jump, run, do exercises.
It happens that to return the sensitivity with vaginal sex, you just need to make the vagina narrower. Easy to say? Easy to do! Someone is enough narrowing cream, Someone will love Anal traffic jams, And someone – U-shaped vibrators. How the cork acts: located in the ass, it naturally narrows the vagina. How the U-figurative vibrator acts: one end remains outside to stimulate the clitoris, the second, together with a partner's member, is placed in the bosom, a feeling of fullness and pleasant vibration for two are provided to you.