How not to forget about the stimulation of the nipples during sex?.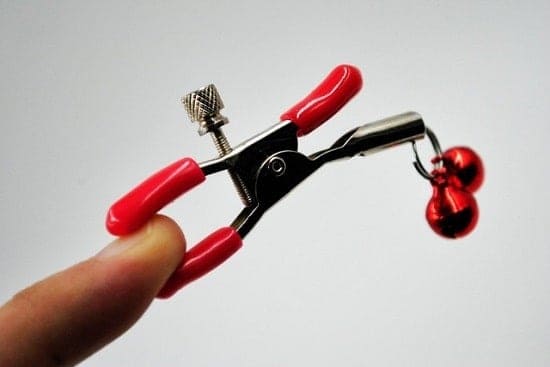 Breast caresses cause a very strong response in women and men. They often pay insufficient attention during intimacy. But there are special accessories that help to fix it. Their use contributes to excitement, while orgasms occur more often, and their intensity is several times higher.
How to caress the nipples
Breasts should be given enough time during sex. This is not 30 seconds, but a few minutes during the prelude. In this range, even those nipples that do not react much to stimuli are "turned on". But to realize this, patience is required, which many are missing.
During progressive movements, it is also worth touching the nipples. But this is inconvenient, not in all poses it turns out to reach, and it can be difficult to remember this. But if you do it, then orgasm intensity will increase several times.
That is why producers of sex toys created special breast clamps. They install on the body, give the desired effect, but do not require attention.
What are clamps, how to use
A clamp is a device that is fixed on a nipple and compresses it. The intensity is squeezed can be changed so that it is pleasant, but does not hurt. Installed on nipples of any shape, attached with a clothespin or bolts.
Clamp Gives constant sensations. This is exciting. But if a person loves alternating touches, you should choose a model with vibration. Different rhythms of movements will give the desired response. Models with vibration are more expensive, but the effect of them is better.
Clamps are created not only for pleasure, but also to decorate the body. They can look different: from a delicate version with butterfly wings to brutal with metal weighting. Color and shape differ very strongly, finding the option for every taste is falling.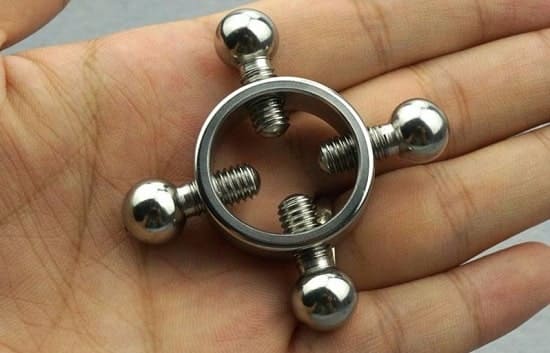 How to use a nipple clip
Putting on an object can become part of an exciting game. The clamp is fixed on the body, and then regulated. You can choose light sensations, or you can intense – on the verge of pain.
After installation, you can proceed to other erogenous zones. But to remind you of an accessory, it is permissible to touch the chest to activate more intensive effects.
Some clamps are supplied with a chain, it is worth pulling it to give even more pleasant sensations.
Safety rules when using clamps for breasts
The clamp is a safe accessory, but it is not intended for constant wearing. On the body it should be located no more than 40 minutes so as not to violate blood supply.
Sensations from clamps should not be painful. Compression is permissible, but not so that there is a sharp pain. Pulling experiences are appropriate, but they should not be too intense. And if the pain is used in the framework of practice, then it should be dosed and not long.
Should not allow skin injury. The materials are tender, but if you squeeze it very much, you can cause cracks on the nipples. It is unacceptable. And if it happened, it is important to carefully process the chest with a disinfectant and not repeat the experiments until healing.
How to choose a clamp?
When buying, pay attention to the form. The toy should like visually. Since such things are often bought as a gift, look at the package so that the present looks worthy.
The presence of vibration, vacuum increases the cost of the toy, but expands the sensations. And such functions are not superfluous.
Too heavy models may not be suitable for beginners. Tears are bought by those who often practice the use of sex toys.