Fast sex vs. Sex Marphone: What is cooler?.

Each of us loves something in sex: someone with pleasure supports the offer to engage in intimacy on the roof of a 20-story building, and someone likes to close with a second half at the hotel for a week-eight and make the neighbors envy remarkable passions. But what actually warms up more? Maybe you should radically change your hobbies?
Fast sex: arguments «behind»
What happens during extreme sex (we do not consider premature ejaculation, this is not sex, but a two -minute semblance of intimate pleasures)? Partners are excited to the limit, a large number of hormones are entered in the blood, including endorphin, which is responsible for pleasure and sensation «Seventh Heaven». The couple is passionate about each other, they are interested in extreme and new impressions.
► Cracking sexual intercourse increases the intensity of passions in pairs. This explains the frequent appearance in magazines and speakers of psychologists of advice to try such tactics if a man and a woman in the bedroom have a complete calm. Help to resume relationships making love in public places, in the elevator, park, on the beach – Everywhere, not at home, where each corner has already been studied along and across after several joint years lived.
► Personal experience. Since this type of pleasure for many is an erotic fantasy number one, the fulfillment of desires will be doubly greater. As they jokingly say, there is something to remember, but there is nothing to tell children and grandchildren. Many also say that it was during the rapidly awaited sex that they managed to catch the most powerful and sensual orgasm in life. Most likely a exciting fear of being caught by surprise is triggered. Which excites even more.
Do not forget that fast sex is and fast, that the lubricant does not always have time to stand out, and stress can aggravate the situation – stock up on lubricants. To everyone "firefighter".
In the telegram channel, he and she is our experts shall share verified information about sex and sex toys. And you are also waiting for promotions and draws. Subscribe!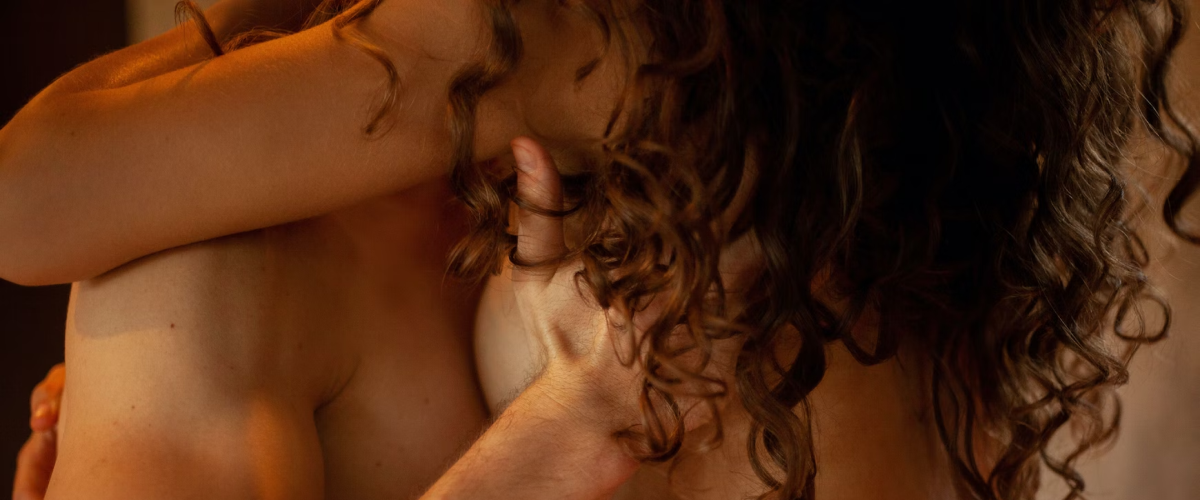 Slow sex: a marathon is not for the faint
How slow sex differs from fast? Obviously not friction pace. The whole salt is that the couple allocates for love for love for a whole night or even a few days, expecting to enjoy each other in full. To whom this type of intimate pastime is suitable? First of all «adult couples», which have a large experience of relations. Also in a sex marathon, manic-deliberate young lovers and athletes with great endurance are happy to participate with pleasure.
If you discard the jokes to the side, then each couple can easily organize the night of love and passion, the main thing is to do this according to the rules: stock up with enough contraceptives, lubricants, on toys and other interesting things. In the breaks between the main acts, it will be possible to unobtrusively continue the game with the partner, so the expectation of the second-third to ten times will not be boring.
Slow sex develops confidence in a partner, it makes it possible to feel whether he can trust him. A truly attentive second half will never insist on a quick continuation. It is important to understand that a break is sometimes needed by everyone, this is the norm, not a flaw.
Fast and slow sex: which is better?
In order to refresh the relationship, extremely more often recommend extreme mega-bustle sex. Is it possible, relying on this statistics, to say that it is better than a slow? Imagine for a moment that all our entertainments fit in two to three minutes. Not too rainbow future. It can be confidently said that dissatisfaction with partners would grow to a critical number.
Slow sex experts in relations recommend pairs who want to know each other better. Sex in a batch does not allow you to study the erogenous zones of a partner as well, for example, to try tantric sex.
Extreme is intended for the rapid emission of energy, lightning -fast discharge, long sex – For sweet love and experiments. The first option is suitable for lovers of adventures and ardent relations, the second – serious balanced personalities who know exactly what they want. To achieve complete harmony, it is necessary to arrange from time to time «Farting days»: instead of traditional bed, choose an elevator, instead of extreme sex at work – Romantic dinner at home and love by the fireplace. Only in this way can a relationship from routine can protect!