5 unusual places for sex: intimate in public transport.

You can always make diversity into an intimate life, there would be a desire! If you are fed up with classic sex on the bed, and your soul requires experiments, try looking for other interesting places. One fact that you will do it somewhere in public, when at any moment you can get caught, it is already incredibly exciting. I would like to have a little fuck, get unrealistic pleasure and have such sex that you will remember all your life? Or maybe even brag to friends and friends? Choose any transport and dare!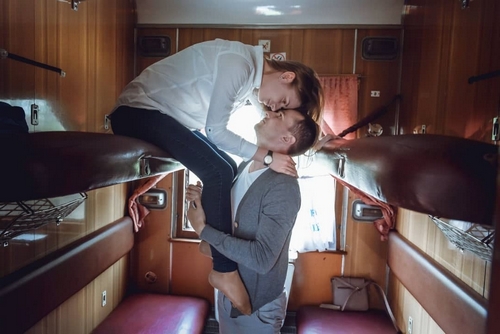 Place No. 1. Train
This includes, first of all, long -distance trains, although sex in a half -empty train can be incredibly exciting.
So, you are on the train, go on vacation or on a business trip. And, perhaps, not even with the second half, but simply with a fellow traveler. You observe a kaleidoscope of rapidly replacing landscapes outside the window, talk about everything in the world behind a cup of hot tea, sit, clinging to each other, cover your partner's neck with quick kisses and, imperceptibly for others, caress him/it, getting to the most intimate places…Tried so? If not yet, then be sure to take a chance. The excitement will come amazing!
Precautionary measures: If you planned such an adventure in advance, it is wiser to redeem the compartment. So you will be left alone behind the closed door, and no one will be worried. If the passion swept you spontaneously, and you are driving a reserve card, look at the situation: you can fix the blanket on the upper shelf and make it hanging to the bottom and closed you.Although if the talkative old women or mom with a child go with you, most likely it will not work out and have to hide in the toilet.
Poses: If you have the opportunity to lie down, then it will be more convenient to make a pose on his side when a young man is behind, and if you are surrounded by neighbors, then a pose will be suitable when a girl from above – back to a young man… As soon as someone's curious look has been sharpened at you, you immediately turn into an innocent pair, and the girl just sits on her boyfriend's knees.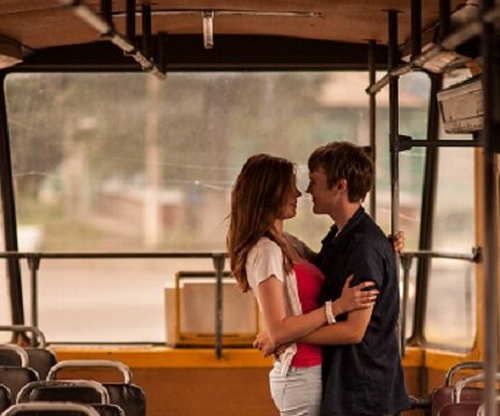 Place No. 2. Bus
An excellent place for extreme sex in public can be a bus. Of course, someone manages to make adultery in the minibus, but it is much more convenient to go to the suburbs or a neighboring city, sit in comfortable places, stretch their legs and allow yourself to caress. As a rule, in such buses, the places are located in pairs, and the handle of the chair rises upstairs. So, you can hug and turn around to each other as you like. The place is perfect for both petting and full -fledged sex. And you can even pamper a partner with a minetic – there will be no limit to pleasure, because very close – in the front and in the back – other passengers (some who do not understand anything, and others – looking at bewilderment and envy).