21 Questions that you should ask yourself if you want to lead a good sexual life.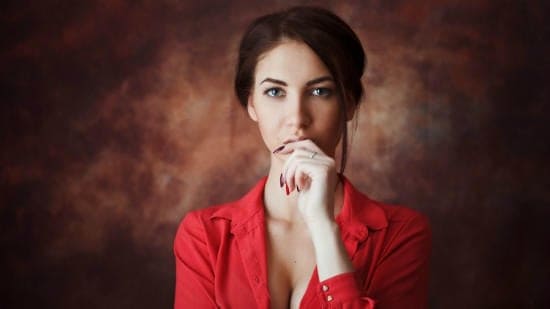 It's a shame to have bad sex with a good person, hold on to good sex with a bad person, and exhaust yourself with bad sex with a bad person and is completely terrible.
To figure out everything and understand what you need, you should start with your personal sexual chronicle. Pay a little attention to yourself and answer a few simple questions:
The last time you had good sex?
Who was it with?
What were the circumstances?
Did you have an orgasm that time?
You saw this person again?
Now you have to remember the story of your sexual contacts well:
Have you ever had a random sex?
How often does it happen to you?
Have you had sex with a person to understand whether you really like him?
You have sexy sex?
How often?
You have orgasms regularly?
Nowadays, very many couples are unhappy with their sex life: someone is tormented by the complexes, someone still cannot completely open up, and someone does not want anything intimate at all.
Studies have shown that the generation Y (that is, people born since 1985) turned out to be much more asexual than generation X (those born before 1985). One of the reasons specified in the study was a working career and too much a stream of obligations. The other is confusion and anxiety.Sex is such a reverent issue for most women that it is equated with efforts during a workcard beginnings. Psychologists say that it worsens the situation and widespread pressure on women, that they should be successful in everything, especially in work. The weaker sex gets the impression that in the first place is their material life, and you can work on sex and relationships after: "When I stand on my feet". Therefore, many people, instead of healthy and strong relationships, choose unstable connections.
Relations really require energy and time, but spontaneous sex also requires the same amount. Random sex is not at all random. It can cause a lot of strong feelings (in people of any gender): since the stimulation of the genitals is responsible for the production of dopamine, and any tactile stimulation enhances the production of oxytocin. Both leads to love and emotional attachment. This implies the idea: do people have "fleeting" sex to cause these emotions?
You should acutely and measuredly evaluate your sexual situation. Even a small unconscious connection can aggravate you and prevent you from achieving life goals. Therefore, before you go to bed with someone new, pause and think whether your expectations will live up.
If this sex is purely for pleasure, and you are ready to get it and go further, then forward!
But! If you have already begun to build any expectations that this sex can lead you to something, then stop! Then it will only be worse, you will think a lot about the partner, and he will not write to you until the next time, until he wants to meet again.
I don't want to say that fleeting sex is bad. Of course not, and even he can become the beginning of something more.
Studies have shown that 63% of the male population are interested in romantic relations, but for some reason they believe that they should have random sex.
And even more interesting is that every third interviewed person had sexual ties, which ultimately led to relations.
11% of women finished during the first sex with a man. The number increased to 16% among those who met with a partner for the second or third time.
These data show that some people are really looking for some kind of romance in their unconscious ties. Justin Garcia – a sexologist who conducted these studies, claims that sex at an early stage of relations is a great choice to evaluate your intimate attraction to a person who can subsequently radically change.During sex, all feelings are revealed. You get biological information about a person, your body receives the same information.
You like the smell? Taste? And how he does it? You feel safe? You had an orgasm?
Just such are you and find out during the first sexual contact. And you can immediately decide whether you will go to visit him if he calls you in the morning. In general, this is much better than communicating for 8 months, and then after the first sex to understand that this is not your.
By "your" we mean the person with whom you can explore your sexuality. Who can you really feel intimacy with. That's what good sex is.
Intimacy in sex is a key tool. People crave intimacy! Pleasure is a measure that helps to determine any healthy relationship. And without this, your sexual life can become fresh and dehydrated.
Pleasure is the biggest calorie that you want to use more and more.
Speaking of pleasure, we are talking about the warm and fabulous feeling of good sex, which is the main component of healthy and strong relations.
Questions from women on the topic on the topic: "What is an orgasm very often come to our editor?". This issue is not included in any school curriculum, it is not studied at universities, and they do not talk about it on TV. The problem is that no one teaches girls pleasure in the context of sex education. At school, you were told about sperm, about the egg and the condoms, you were warned against STPP. But, with regard to everything else, here you understand yourself.
That is why we have blog You can find many good articles on the topics: masturbation, orgasm, different types of sex, fantasies and so on. This goal is to study their body, understand that they are leading them and that gives them pleasure.
Nevertheless, statistics and studies show that a lot of partners around the world are disappointed in their sexual life. We all want to be real lovers, but we do not have enough language for communication.We sometimes completely undress to completely strangers, but to say what we want from sex – we are shy about. Of course, this is embarrassing and frightening, especially since a person can be little familiar.
And here the main human line works, instead of a difficult conversation, we choose to endure until the last. From the female side, this is often accompanied by a false fast orgasm in order to quickly finish this disappointing experience. But why pretend that you are having fun?
And it's time to end the error that you will meet the perfect partner who will find all your sweet points. This is such an absurdity! All people are different, and if you can hardly understand your body, then how a man can understand him?
Finding out what and where it starts you is the founder of high -quality sex. Therefore, instead of dreaming of a beautiful prince with a huge member, it is better to get into the bathroom or relax on the couch. And ask yourself if you have your own body to satisfy yourself? If you doubt, or confident in yourself, but want more – try sex toys.
Create the right atmosphere. Relax. The body reacts to smells, so try something with pheromones.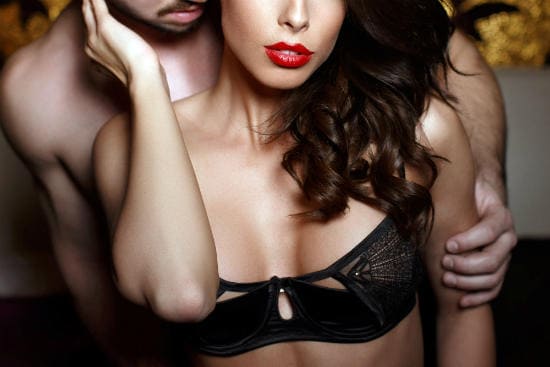 Add one exercise to your daily exercise – this is "psychogenic excitement". Speaking in a nutshell – this is work with fantasies and imagination, presentation of different erotic scenarios, reading books and viewing porn cinema.
Fantasy can raise the level of excitation even higher than the anxiety that girls experience during sex. That is, for a woman who constantly thinks "I look like?"," And will the neighbors pass by our room?" – Fantasy is a key to muffle all this noise.
To explore your body, try various exciting creams and lubricants. They increase blood flow to the desired places, making them more sensitive. All sorts of different intimate massagers and clitoral vibrators are perfect.
Massagers are unique toys. They are made with large mobile heads that bend well and repeat the bends of the body. Such vibrators will not only increase excitement, but also relieve muscle stress and fatigue. Such a toy is simply obliged to be in your bedroom!Svakom Emma massager is a good example of a high -quality stimulant. Large head, hypoallergenic material, classic size. And the toy knows how to heat up to 38 degrees and is not afraid of water.
Domi Mini Wand from Lovense – flexible neck, very powerful vibration, safe materials. And they can be controlled using a smartphone.
Cliter vibrators are a quick way to orgasm. And I'm not joking. But they can caress not only intimate zones, erogenous are also suitable, but at least massage behind your ears if you like it.
Satispyer create incomparable vibrators for the female Flower Flower. Pro 2 NG is the most famous clitoral massager around the world. Its feature is that it caresses the clitoris with vacuum-wave stimulation, without even touching it!
Vacuum vibrators are able to bring to orgasm in just 5 minutes (and this is not marketing, we tested them on ourselves).
Svakom cookie is a baby with delicate tentacles who can intensively stimulate any of your parts of your body. He is very cool! Safe material for the skin, several vibration modes and water resistance. It is not a shame to store this and on a shelf.
The whole essence of orgasm is in understanding your body and the body of a partner. The ability to experience pleasure is very important for the ability to experience a desire. Desire, at one time, is the key to obtaining sexual experiences, which, as we hope, lead to violent orgasms, leave a sense of attachment and love for a partner, and also make you want sex again and again.If you are too embarrassed to say about your desires. Just show your hands! Move his hands on your body. This is a good compatibility test. If a man does not understand this, then it may not be worth spending his time on him?
And therefore, before sex with someone Ask yourself these questions: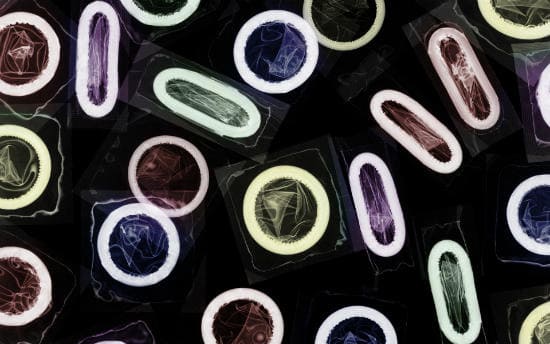 Why are you sleeping with this person?
You just want sex?
You sleep with him to like him more?
This is a good experience?
As soon as you decide on expectations, this or reality, then Think about the next:
What are the pluses?
And the disadvantages?
What outweighes?
If your person has passed all these trials, and you are ready to undress, then the final two questions will definitely summarize in determining your sexual compatibility:
You are comfortable and safe with him?
He observes your boundaries?
You are discussing sexual protection?
P.WITH. Protected sex is the main aspects in receiving pleasure. If you do not have a conviction of the safety of a sexual act, then anxious thoughts will not come out of your head "What if suddenly?". As soon as you feel safe, you can go further. Talk about what you like.
Conducts come to the rescue here. And although many turn their heads only after hearing this word, condoms are the most popular way of contraception to date.
And if you still think that a condom is a smelly latex ball, then keep your thoughts. It is not necessary to buy condoms at the cash desk in a supermarket, look at us.
They are very thin, or very durable, with different aromas, pimples and ribs, there are such that they glow in the dark.