15 new sex toys of 2018! Models with unique functions.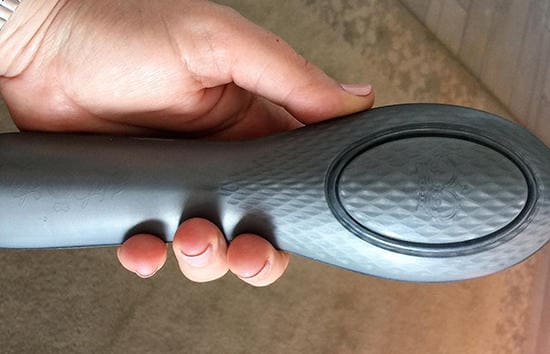 The best sex toys of 2018 are adult goods with unique functions. These things appeared on sale recently, and immediately won hundreds of positive reviews from customers. Unusual design, high -quality materials and magnificent sensations from use make News of sex toys Very in demand. And you already have something from this list?
Hot Octopuss Queen Bee Clital Clitoris
High-frequency fluctuations were first used in a sex toy. Special vibration has an intensity. In this case, only one side of the device moves like this, the second massages the body more tender, and you can choose the desired effect. Queen Bee is created for external stimulation, it can touch the nipples, clitoris, scrotum. A special surface relief gives additional sensations when touching. A convenient pen will not allow the 2018 sex toys to slip out of the palms. And this thing can also be taken with you to the bathroom. Using Queen Bee, make the usual sex to be brighter and more exciting. And if you need a very powerful device for pleasure, it is it. Made by Queen Bee in the UK, characterized by high quality and pleasant price.
Svakom cookie clitoral sex
The new generation clitoris stimulator Svakom cookie is three legs that seem to hug the most sensitive part of the female body. They fluctuate gently, causing the most pleasant emotions. Delicate material is very pleasant to the touch. And this sex toy can be used even without a lubricant! Svakom cookie was released in two bright colors: blue and pink. These models work at 3 different speeds, and they do not need batteries, you just need to charge the internal battery. Such a vibrator is easily placed in the palm of your hand, and it is also convenient to carry it with you, because it weighs less than a smartphone. This is a novelty of sex toys already on sale!
FAN FAAN FACTORY Vibrator with Pulsation of Stric G

Imitation of the usual frictions by a vibrator is something new. He can make progressive movements, and he does not need to be held in his hands! And a similar pulsation will be combined with vibration! Such a combination is unique, and allows you to get the maximum during masturbation and during games with a partner. Stronic G works in 7 different modes, each with 3 different intensities. A special form allows you to stimulate the point G during use, and it is it that is responsible for the brightest orgasms. Stronic G in Germany is produced, and a 2 -year warranty is valid on it. This is a unique powerful new sex toy, which in 2018 became a real discovery for our visitors. Such a thing is definitely worth a try!
Lovense osci – stimulator of point G with control from a smartphone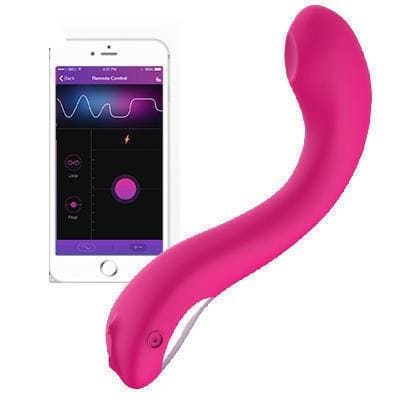 Oscillation movements in new sex toys began to be used only recently, and units of goods can boast of such capabilities. And among them OSCI. This is a stimulator of a point G, which not only vibrates, but also fluctuates. Part of the toy that concerns the point G, as if shaking, causing a maximum response in the body. And the curved form does not allow us to make a mistake with the desired area of exposure. And this sex toy is controlled from a smartphone, vibrates to the beat of your favorite melodies or surrounding sounds. A special application helps regulate the intensity. And with it to entrust management will be able to get a partner who is at any point in the planet. High -quality silicone, a waterproof body and a rechargeable battery – these are significant advantages of OSCI. And the advantage is affordable price!
Domi massager from Lovence with remote control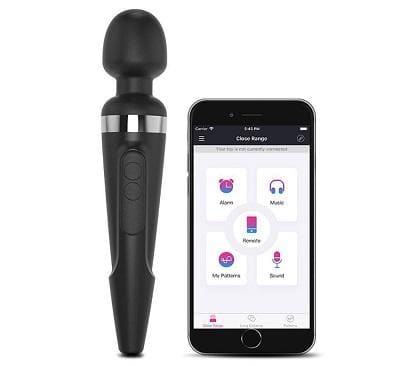 The new generation of Domi from Lovense is a new one of 2018 sex toys. What is its feature? It is less than other massagers, so it is easier to hide. But at the same time it is much more powerful. And the head moves so intensively that the maximum speed is not useful to everyone. Many operating modes are plus. But it is much more interesting that he can move to the beat of his favorite song, and then sex becomes breathtaking. Use DOMI is worth it for an erotic prelude, a pleasant massage, to accelerate the final during oral caresses, for additional stimulation during vaginal or anal sex. And it will come in handy if you pulled the muscle or your back is tired, with it you can influence any part of the body. Sex toy is easy to take with you to the bathroom, just reload and just use.
Sweet Release Cliting Stimulator – Fifty Shades of Grey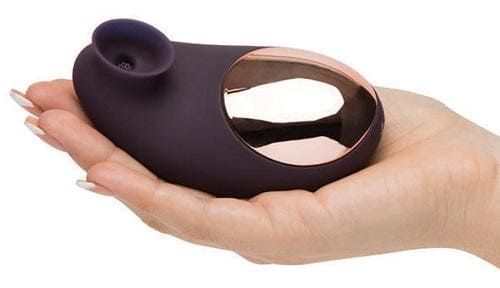 Series "50 shades of gray" was created based on the book of the same name. And at the end of 2017, new sex toys appeared, which are ideal for sexual experiments. Sweet Release is a clitoral stimulant that affects the body with delicate waves. The toy seems to suck the clitoris into the head, and then begins to massage it with air. 4 modes with different speeds give orgasms of enormous power. This effect is difficult to compare with other stimulation methods, it is unique and very pleasant. And Sweet Release can vibrate, and then they can just touch the erogenous zones to enhance the excitement and tease a partner. Stylish case, quality material and different opportunities for use make Sweet Release one of the best sex toys for adults in 2018.
Anatomical vibrator Fun Factory Volta Power to the Clit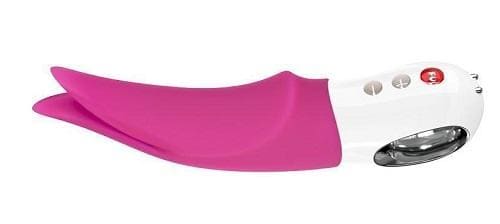 A vibrator for different places is Fun Factory Volta. It can be used for a woman clitoris to stimulate a man's penis, for exciting massage. But at the same time you can also try to enter it into the female bosom. Special tails at the end of the toy are pleasantly trembling, causing a maximum of experiences. 6 vibration speeds with different intensity allow you to enjoy unusual sensations. At the same time, simple management, quality material and convenient form make it very practical and interesting. Volta distinguishes a unique shape with two processes at the end. This is the first Fun Factory vibrator with a similar configuration. Such a thing will appeal to lovers of everything new.
Vibrator Rabbit Company Kissing Rabbit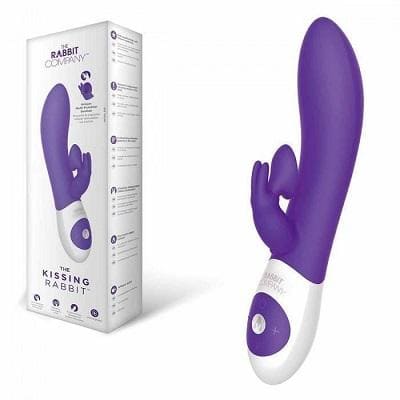 A "kissing" rabbit is a sex toy that can simultaneously affect the clitoris and point g. The submersible part massages the female bosom from the inside, and a special process seems to suck the most delicate part of the female body outside. At the same time, 2 of these parts are controlled separately, which allows you to get a maximum sensation. Sex toy is rechargeable, can work up to 2 hours continuously, bringing the owner to ecstasy. Kissing Rabbit is a combination of two influences – vibration and wave stimulation. One such thing can replace several devices for sex at once. This model is not afraid of spray, it is easy to wash, but it is forbidden to immerse it in water.
Lovenset Prostate Vibronser – Edge Prostate Massager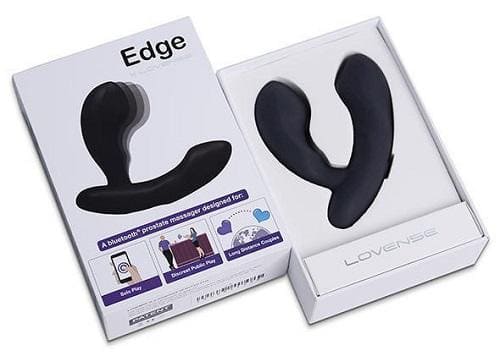 Prostate massager, which does not require the use of hands, is a unique novelty of sex toys 2018 from Lovense. EDGE has a correct anatomical shape, which is ideal for the prostate gland. It is enough to enter the massager into the body and turn on the desired mode of operation on the smartphone to get pleasant and effective stimulation. Two motors affect several areas, fluctuations are felt in the crotch, which makes the procedure more pleasant. At the same time, you can choose different intensity of work or even gradually enhance the effect. The peculiarity of the mobile application for Edge is that you can entrust the management of a person at a distance, which means any experiments with a sex toy can become an exciting game. The warranty on the device is 1 year from the manufacturer, and he also has a very attractive price.
Anal traffic jam of aluminum Kanikule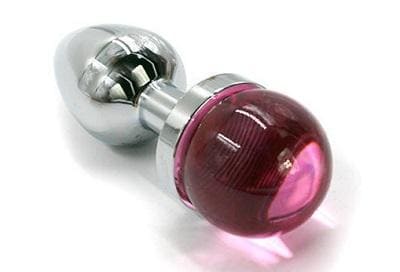 Small anal traffic jams made of high -quality aluminum from Kanikule are characterized by an attractive appearance. These are anal jewelry with a convex stone. The crystal looks very spectacular, favorably differs from other models. At the same time, the cork has medium weight, suitable for wearing. The diameter is only 2.8 cm, so the model is ideal for beginner users. The material can be easily heated or cooled before the conduct to enhance the sensation. And just such a thing is just washing. And even can be used with any lubricant, even oil compositions will not damage the surface. This small anal plug with rhinestones is a magnificent decoration, it can be chosen for a gift.
Lelo Sona Clital Stimulator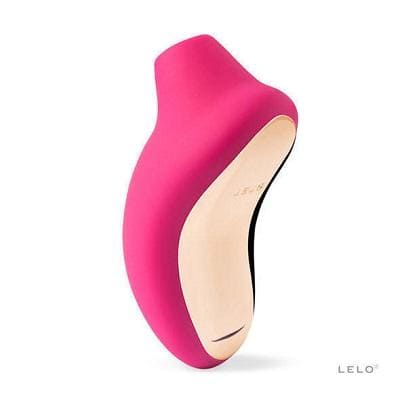 Sound clitoris stimulator is Sona from Lelo. The impact occurs not only on the outer part of the erogenous zone, but also on areas that are located in the depths of the body. As a result, the intensity of orgasms increases significantly. Sona is compact, it is convenient to wear it in a purse, take it on travel. She works almost soundless. And you can use a sex-toe of 2018 to enhance emotions in a pair and alone. Sona is not afraid of water, it can be taken to the bathroom. And for use is not needed a lubricant. Of course, it will be slightly more pleasant with him, but if there is no lubricant at hand, you will not have to refuse sex. European quality, convenient management and rechargeable battery – significant advantages of the new model.
SenseMax masturbation bracelet – SensEband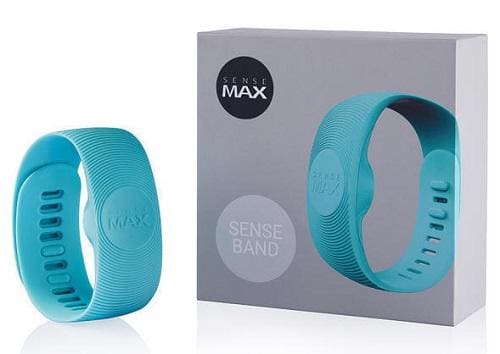 Today the sex industry is going to a new level. And video and sex toys are combined. A special bracelet for masturbation SensEband transfers information about the speed of the hand in the application on the smartphone, and the video transmitted on the screen begins to move in the user's rhythm. To apply such a bracelet, still special 3D glasses Sensemax Sense VR. As a result, the effect of complete presence in the selected film is created. And if you want more sensations, then you can buy a special masturbator that will give a feeling of penetration into the tender body of a partner. The technology is unique, there was nothing like that before.
Vibro -tank on the finger NMC the Finger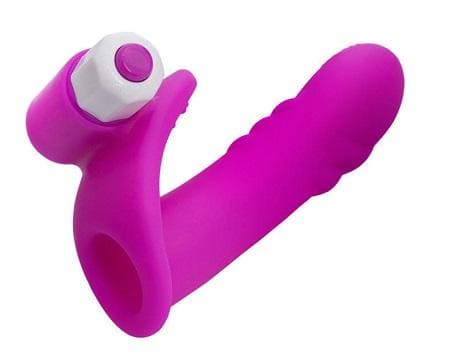 A stimulator for a finger is an opportunity to give her pleasure in a new way. It is worthwear such a device, and you will get perfectly to massage its body. At the same time, it will feel not only gentle touch, but also vibration. There are 10 different speeds in total, you can gradually enhance the rhythm to bring it to maximum sensations. The nozzle is only 11 cm in length, but this is enough to feel fullness, it is easy to press the point G and the simultaneous caresses of the clitoris. At the same time, sex toy 2018 is suitable even for games in water. Vibroopul works for batteries, they can easily be replaced with new.
Satiffyer PRO PLUS VIBRATION CONCLUTE CLIFTER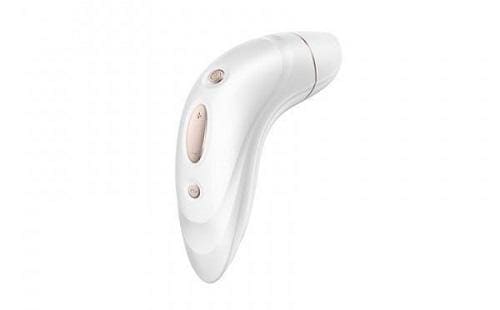 Wave stimulation helped thousands of women learn to experience orgasms, make sex more interesting. Thanks to her, sex began to bring to many couples every time. And today the waves have united with vibration. And the new Satispyer Pro Plus caused a lot of curiosity. Now he not only gently massages the clitoris in waves, but can simultaneously tremble in different modes. It will be possible to use it for masturbation or a bright prelude with a man. Manufacturers still promise the first orgasm in 2 minutes. But now there can be several peaks of pleasure! And all this for a modest fee! The new Satispyer model appeared in the world in January, but it already beats the sales records!
Masturbator Tenga Flip Zero EV
Tenga masturbators are known all over the world. And Flip Zero fell in love with thousands of users. But today this popular model was also complemented by vibration. This is one of the most interesting masturbators that is sold in 2018. The delicate texture inside massages the body, giving bliss. Sensations are not like familiar sex, they are brighter and more interesting. And the walls can move with different intensity, increasing the experiences. If desired, the user can squeeze the device in the palms so that the penis is stronger, and this is a light vacuum, which means a feeling of sucking. Flip Zero EV is the best sex toy for men in 2018. It's just to wash it, it is easy to store and visually it does not attract attention.
Buying news of 2018 sex toys is worth experienced users and newcomers. These things are universal, they allow you to bring proximity to a new level. If you want pleasant sensations, any of these models is suitable. Things really allow you to look at sex in a fresh way, expand its boundaries.