The taste of sperm: what depends on and how to improve.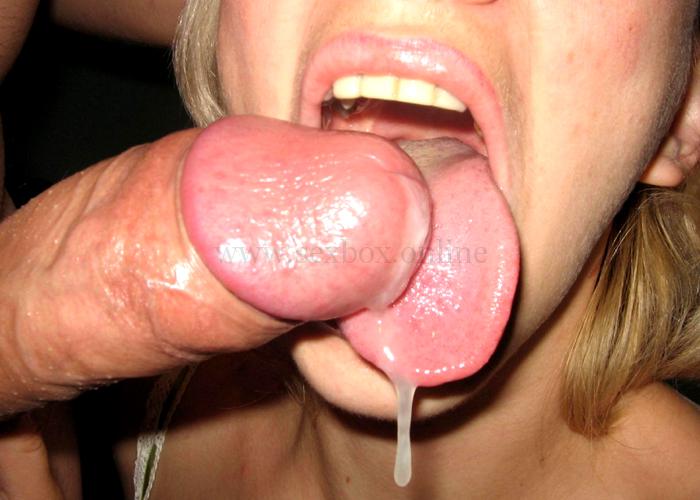 What is the taste of sperm.
Since sperm in its composition contains amino acids, trace elements and fruit, it is most often believed that its taste is sweet-salt, slightly spicy. Some women evaluate the taste of sperm as the taste of laundry soap or detergent.
It is believed that in male vegetarians the taste of sperm is "better", since they do not eat meat, and such a diet reduces the content of uric acid in sperm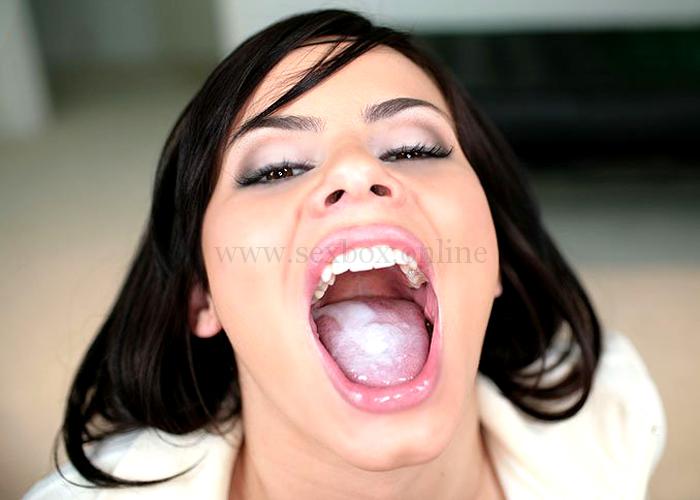 Photo: Cum in the tongue.
The perception of the taste of sperm is very dependent on which part of the language it falls. It can be more bitter, more salty or sweeter. Experiment during oral sex to feel all the shades of sperm taste.
What the taste of sperm depends on what depends.
The taste, like the smell, sperm is greatly affected by the lifestyle and nutrition of a man.
A bitter taste of sperm gives
Cigarettes and alcohol Give sperm a bitter and sour taste
Coffee and black tea make sperm bitter and fragrant
Meat and fish give a bitter, oily taste and fish smell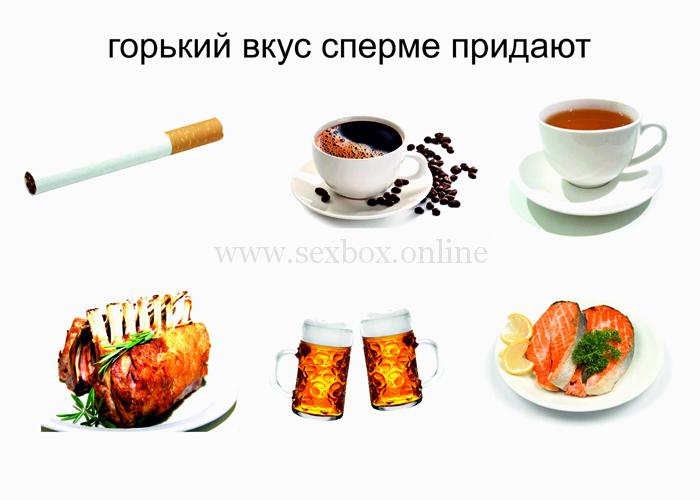 Products that make sperm taste bitter
Spicy and burning taste of sperm give
Garlic and onion Give sperm spark sometimes even a burning taste
Spices, seasonings and mustardand make sperm very bitter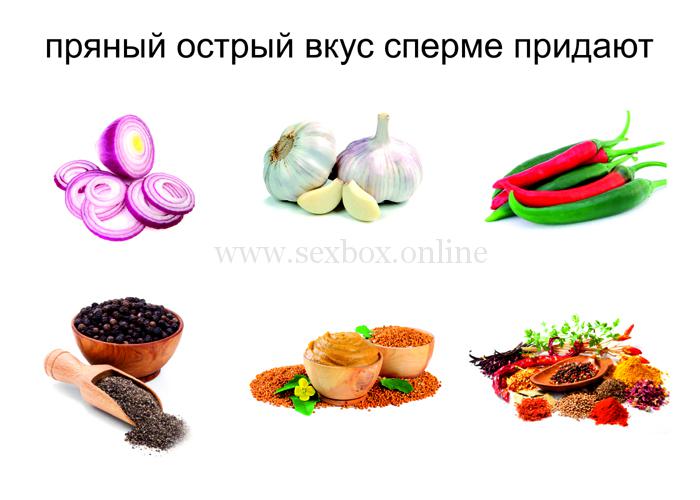 Products that taste sperm spark, spicy
An unpleasant, rotten taste of sperm gives
Fat meat can also give a putrid taste of sperm, as well as egg
Dairy give sperm a rotten taste
Asparagus, broccoli and cabbage make the taste of sperm very unpleasant, reminds of rotten products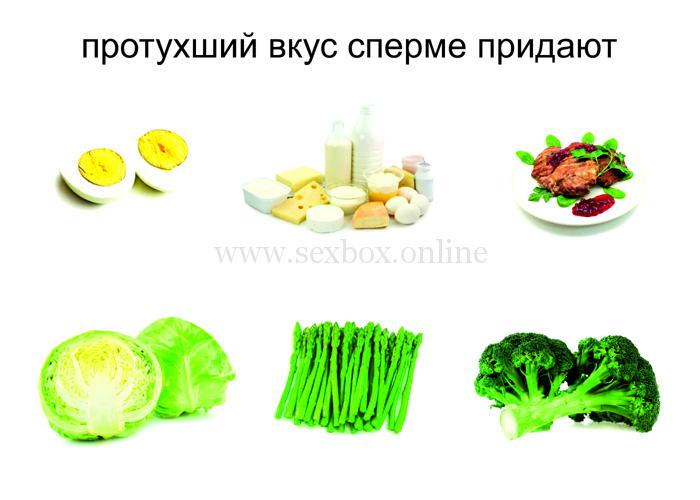 Products that taste sperm for rotten
How to improve the taste of sperm.
What is there, so that sperm is not bitter
Refuse smoking
Do not abuse alcohol
Drink less coffee
Replace black tea with green
Limit yourself in the use of spicy and spicy food
What is there, so that the sperm is sweet
Add more sweet fruits to the diet (the ideal option is pineapple or pineapple juice, it gives sperm a pleasant fruit aroma and sweet taste)
Cinnamon, mint, lemon can not only make sperm sweeter, but also more aromatic
Fresh greens
A plentiful drink (then all aromatic components will be washed out of the body faster through urine)
Have regular sex or masturbate. Abstinence leads to stagnant phenomena, which can negatively affect the taste and smell of sperm. After abstinence, she becomes more spicy and tart.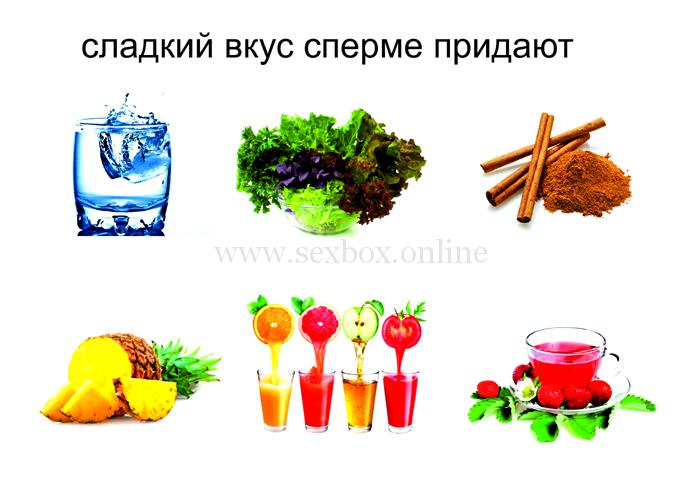 Products that improve the taste of sperm make it sweet.