Nipples stimulation.

When it comes to stimulation of the nipples, then everything is very individual. This is partly due to the different sensitivity of people. Women's nipples are usually more sensitive than male, as they have more nervous endings. There are many options for stimulation of the nipples, the most reliable way to learn about them – Communication with a partner. Do not forget to be interested in what your partner likes or does not like. Some prefer delicate touch, while others want the sensations of pain, some avoid any caresses of the chest, and many people like massage of the entire chest.
The main types of nipples stimulation – forks, friction, sucking, biting, licking, whipping. All this can be performed in any combinations and various intensity, it all depends on the preferences. At the same time, for additional sensations, you can use hot wax, ice cubes, stimulating the cream. The main rule: to start slowly and gradually enhance the intensity of stimulation.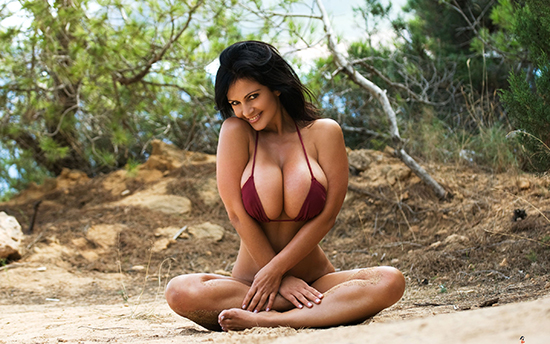 Nipples clamps
Brongs for the nipples made from different materials, and some are still decorated with precious stones. They can be used in addition to the nipples on the labia, testicles, ears. Before trying them on such delicate parts of the body, it is better to attach the clamp to the finger or to the wrist area.
Some clamps are equipped with a mechanism for regulating the tension level, there are models with a vibrator. But you need to follow the intensity of caresses. If there is a feeling of cold or numbness in the nipples, they are pale, then it is necessary to loosen the pressure. If the clamps were worn for a long time, then after their removal and restoration of blood circulation, pain may appear. To prevent this, it is worth kneading the nipples with your fingers with your fingers, blood circulation will be restored gradually.