How to persuade her for experiments in bed?.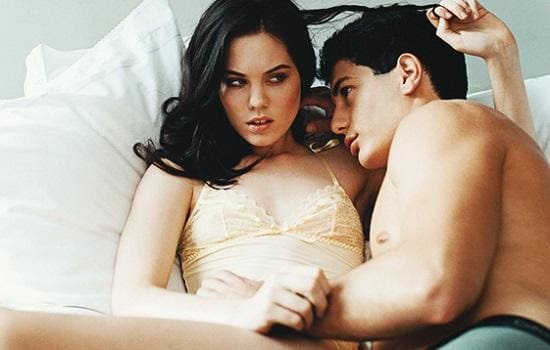 What if a woman does not want to try something new in the bedroom? How to convince her to start experimenting in order to make proximity brighter and more exciting? Simple tips for men who dream of making diversity to a family bedroom. Methods that help change her opinion.
Reasons for abandoning sex experiments
If you understand why she says "no", you will manage to find words correctly. You need to understand the reasons to eliminate them. Refusal of experiments often occurs for the following reasons:
The wrong approach. This proposal, which is made at the wrong time and is completely different in the words that she is ready to perceive. For example, you should not talk about intimacy, when after a working day she still got into the apartment, made lessons with a child, prepared dinner and falls down. At this time, any proposal will be rejected due to fatigue. Correctly selected moment is half the success.
Dubious sentence. The expressed desire causes her fear and fear. The experiment seems to her threatening. This may be due to past experience or fear of condemnation. It is important to understand why she reacts so, what she fears in order to smoothly push her to realization.
Dislike in sex. If there are resentments, claims, condemnation of a partner, then there is a reluctance to make love at all. This is caused by misunderstanding, emotional stress in the couple. And while the obstacles are not eliminated, she does not agree to new actions.
How to act in a situation if it refused and the reason is determined? There are several scripts. This is a template that needs to be finalized by choosing words and actions for a particular person. But the sequence will help to start from something.
Correct time and place
If the refusal was due to the wrong place and time, you do not need to despair. There is a chance that she did not hear or did not betray much importance in some words, you can try again.
The perfect time. When she is not tired, she has a great mood and she flirts and flirts. If this has not happened for a long time, then it is time to start helping her on the household and with children, take responsibility for everyday life so that she has time and rest.
How to offer? Start with a compliment, tell us about your love, and then dreamily say that you would like to once play with it in a certain game or see it in a new image. For example, "How do I adore you! Especially when you laugh! At such moments, I want not just to be near, but to completely obey you. You will stay my mistress?".
Great time. When she experienced an orgasm. When she relaxed and hugs you with pleasure.
How to say? Directly. But again starting from the compliment. Example, "how good I am with you! Maybe try anal, I think it will be interesting ".
There is a chance that she will not answer right away. But this will make her think. No need to demand a sudden solution. At such moments, it is often ready to please you, thank you for pleasant sensations. And here it is important to "sow" the idea, and someday it will germinate.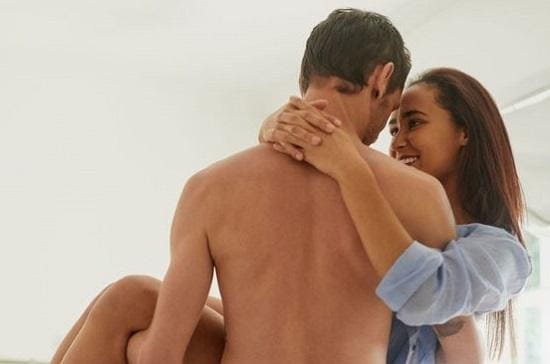 If she is afraid
If she refused because she was frightened, you need to find out what exactly is so scary? The case is the proposed practice or in experiments in general? What influenced her opinion? There are not many fears, but understanding them, it will be possible to convince her.
Fear of pain. The woman did not try, but I heard that this is not quite pleasant. And she does not solve, as she fears these sensations. In this case, you can convince by qualitatively arguing why it will not hurt. But if she already had an unpleasant experience, it is much more difficult to fix it.
Fear of condemnation. She is afraid that someone will learn and condemn about this experiment. She is afraid that mom, girlfriends or someone else will consider her an unworthy woman. This is vaccinated since childhood, it is difficult to dispel the myth, but it is real. It is necessary to pay attention to films, books where such practice is applied and is not considered something unnatural.
Fear of rejection. She is afraid to be abandoned, and it seems to her that after such a man simply does not want to continue the relationship. She is afraid of parting, and here she needs to carefully explain that this, on the contrary, will bring it closer, make your couple more stable. No need to manipulate, threaten and scare the care, the effect will be the opposite. There is a belief that you love and not leave her.
Having learned fear, it can be dispelled. But the experience lived is more difficult. It is important to try to find out everything about previous experiments and not repeat errors.
Refusal not only of experiments, but also from sex
If she is not interested in intimacy, then, in her opinion, the man does not behave correctly. Claims, resentments do not arise out of the blue. And here it is important to understand what exactly does not suit her in the relationship, what changes she awaits.
Without solving the problem, it will not work to make proximity brighter. Negative will not allow you to get pleasant emotions. And here it is important to understand that a woman sees interactions differently. And until the man understands her picture, in her desires, she will not go to the meeting.
How to persuade her for experiments in bed? This is not difficult, it is important to maintain emotional attachment and at the right time to talk about your fantasies. With this approach, she will be happy to participate in the proposed script. And what experiments should you try? For example, role-playing games, BDSM experiments, use of sex toys. In our store there are thousands of useful accessories that will help make sex brighter! Delivery throughout the country!