12 tourists were arrested in Dubai for naked photoset.
Of course, sex and alcohol were allowed in the UAE, but at home behind closed doors, and these girls in Dubai seem to have incorrectly interpreted new rules. In a Muslim country, with the strictest order, tourists went to the hotel open balcony completely naked and arranged a very frank photo shoot. The only participant in this Arab Porn-Wakhanal was a man who shot everything on camera.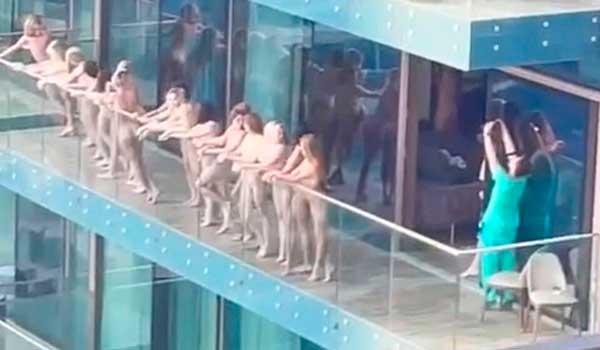 Naked scandal on the balcony in Dubai
Why did the models start all this — For the sake of finding a partner for one night or entertainment — Not known. However, the publication of pictures and videos on the network provoked the effect of an exploding bomb and extremely excited local residents. Arabs, offended by mass exhibitionism, caused law enforcement agencies. On the same day, the girls were detained and taken to the police station, from where they risk going straight to prison. Indeed, in the Emirates for such insolence, up to 6 months of prison, plus a fine of 5,000 dirhams threatens.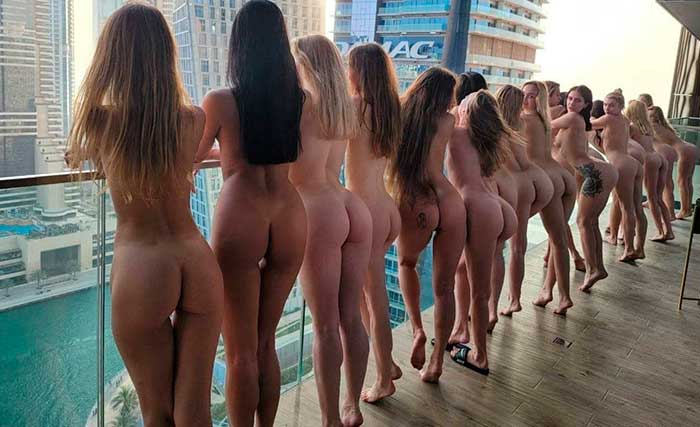 The organization of a naked photo shoot in Dubai is suspected by the head of the famous IT company from Russia. Isn't that the dressed person who held the camera?
Remain in the know all the news 18+:
They sued the fortuneteller for the ritual with the vibrator;
Alexei Panin called the perversion of sex together;
A taxi driver wound up in St. Petersburg;
In Russia, brothels with dolls will be banned.