The secrets of the royal blowjob for luxurious lovers – rules and techniques.
Blowjob in the throat is a technique from which men literally go crazy. This is due to the deep instincts and the desire to completely master the woman, fill her all. True, most guys have to only dream of such affection, content with viewing erotic films – a deep blowjob in sex can offer only 1% of the total number of girls. That is why teaching the art of deep throat is a guaranteed pass of the best lovers to the club and the opportunity to tie a partner to yourself without any magic.
What is a deep throat blowjob
With ordinary fellation, you caress a man's penis with your mouth or just lick it like ice cream. In deep throat, other principles of stimulation: the phallus fills your mouth and throat to the back wall, the partner feels the complete girth of the penis. Unfortunately, without a special training, the throat suction cannot be done due to the natural gag reflex. But we can guarantee: theoretical knowledge in combination with regular practice will allow you to very quickly master even such complex equipment. When you see the face of your man and feel his stormy orgasm with throat fellation, it will become clear – it was worth it! By the way, if you think that with this type of sex it is enough to go deeply and completely put a member of a man in your mouth, then you are very mistaken, because the royal blowjob is not just a partner's penis in your throat, these are also your various techniques and movementson it at the time of immersion – spiral, squeezing, sliding.
Why do men love him like that
When you give this affection for a man, he experiences incomparable sensations – this is a feeling of complete dominance over a woman, as well as a feeling of love, tenderness and devotion. Psychologically, such a technique, as it were, suggests that you completely trust the man and are ready to completely accept him, and also sacrifice with your convenience for its comfort. In general, there is a whole set of psychological hooks, and also real physical pleasure, since the sensations from throat fellation are completely different!
Let's figure out what your lover feels during fellation:
A narrow throat gives a feeling of tightness, which quickly leads to orgasm;
High, compared to the vagina, the temperature of the oral cavity enhances excitement;
Psychological factors of complete possession of you and its dominance multiply the sensations several times.
Plus, the feeling of a forbidden fruit plays a role: we have already said that almost none of the girls does a beautiful blowjob with a haste. Paradoxically, but at the same time, every guy dreams of a deep throat from adolescence – this is really one of the most powerful desires and fantasies! If it is you who give the realization of this fantasy, then you will become an incredible mistress in his eyes, which can not be compared with no other woman, even younger and more beautiful.
You probably saw that a very deep blowjob often appears in erotic films – this is not a coincidence, the directors of such a movie are well aware of the fantasy of the strong half of humanity and intentionally use such hooks. A girl who owns the Royal Blowjob technique allows her lover to get an incomparable orgasm and feel like an adult cinema hero.
Pros for you
In the men's circle, a deep throat is also called the royal blowjob: if their woman is not a lover of oral affection, then they often go to elite prostitutes who are ready to offer all kinds of pleasures. The phones of such girls pass on each other under a great secret, and they themselves have no end to customers. You think they were born with some special skills? No, the only question is in desire: if you really want to become the best and only mistress for your narrowed, you should learn to please him as a priestess of love or even better. A deep blowjob is not humiliation, but your full power over a lover!
A stupid woman perceives a blowjob as an obligation – she will do it with a dissatisfied face or give it in exceptional cases, as a special mercy after expensive gifts. What a man sees in such a situation? Your complete disinterest in sex and in it. On the other hand, high -quality fellation, and the more deep beautiful blowjob is a great expression of your love and devotion to the partner. You not only overcame the natural disgust and the gag reflex, but also mastered special techniques for the maximum enjoyment of your boyfriend – everyone will appreciate this. High -quality sex is the best that you can give a partner if you want to hold it for a long time.
What we get? Reverse sequence. Instead of making a deep throat blowjob by a "payment" means for the proper behavior of a man, you give him pleasure just like that. Moreover, a pleasure that he cannot get in another place and another woman. For a man, this is a strong anchor and motivation to hold on to a relationship, delight you. If you are amazed at who the women who give at home, steep cars and yachts, then these are just girls who were not too lazy to do sexual self-education and become truly chic lovers.
Good news – there is no magic in throat technique. True, there are nuances – you will learn to do a deep yell much faster, if you take your training seriously. Our course "Master the TOP-12 Techniques of the Deep Throat" will help you with this. In it, our sexologist Valeria Aginskaya has collected as many as 12 effective methods for satisfying a lover with a deep throat, the best and convenient poses, ways to increase your own pleasure from the process, and also practical recommendations for overcoming the gag reflex and chips that will make your guttural oral sex truly remarkable. Just imagine: most women do not know how to do throat fellation at all, and you can surprise the beloved dozen of various methods!
How to overcome the gag reflex
Imagine – most girls do not even look at the lessons of the throat oral, because they are sure that at the most crucial moment they will simply tear out. And this is another myth about sex. In fact, you can "educate" your gag reflex – you just need to know some secret tricks.
Secret No. 1
The deep blowjob technique begins with the relaxation of the throat: the gear and slowly exhale the air with the lingering sound of Aaaaaa or take a breath to full lungs. It will be good if you drink a warm drink before sex – it also helps to relax the ligaments and muscles.
Secret No. 2
Royal throat sex without a lubricant cannot be done, your saliva simply will not be able to moisten the phallus completely. Choose a special lubricant for oral sex with a warming effect – Shiatsu Stimulation Gel is great with the taste of cherries or, for lovers of unusual sensations, with the taste of chili pepper. The lubricant moisturizes the member, has a pronounced excitation effect for a man and at the same time makes the throat tissue softer and supple. Believe me – these are not just words, a trick with a warming grease is tested by experience.
Apply a lubricant on your hands, then distribute it along the entire length of the penis, paying attention to the scrotum.
As an alternative, you can take oral oil from Shunga – a collection of products with incredibly appetizing aromas of caramel, raspberries, chocolate will not only strike disgusting, but will also actively warm up the mucous membranes of the mouth and throat. With them you will instantly forget that you considered hard oral sex with something unpleasant.
Secret No. 3
So that your training is really effective, you should not try your hand at bananas or cucumbers – they are very different from the real penis. It is best to buy a realistic phalloimitator – for example, Bioclon Ultra Realistic No. 6 size 16×4 cm. On it you will quickly work out the practical part and at an intimate moment you will be fully armed next to your partner. It is convenient that this phalloimitator can be mounted on a horizontal surface with a suction cup.
How to learn how to make a "deep throat" at home
It is quite difficult to master beautiful techniques yourself: if you want to get quick results, go through the throat lessons at our course "Master the top 12 techniques of deep throat". The most complete information and practical classes are collected there, turning any woman into a queen of oral caresses.
The key secret of throat fellation is to completely relax and stop nervous. When you are worried, the throat is drying out, you always want to swallow the saliva all the time. You must be completely calm and confident in your abilities.
Technique "from side to side"
If you can already hold a member in the throat without a vomiting reflex, try to stimulate a man with "from side to side" technique. For this, the fingers of one hand clip into the ring on the basis of the phallus, grab the head with the mouth and gently suck it. Next, start making your head with your head, as if trying to say no – you tilt your head alternately to each shoulder. First you do this in ordinary classical fellation, then you go to the deepest blowjob and continue the same movements.
The technique is good in that it allows you to simultaneously stimulate the most sensitive zones of the penis – the dome and the lateral surfaces.
"Compleching"
Any guy will say what beautiful throat fellation techniques are – this is when the girl holds the penis in her mouth for a long time, and then swallows saliva. The technique is pleased, but if you have already mastered a deep throat, you can try. First, go out of the side to the side, do it for a few seconds, then just swallowed saliva, which managed to accumulate in my mouth.
You won't believe it, but this simple action will cause a storm of emotions in the lover-he will feel how the member is drawn somewhere, sucks with the maximum girth.
"Shock tandem"
One of the most striking and memorable to the partner of the technician who will very quickly bring the guy to an excellent orgasm and will literally turn his sex life turn over. By the time of its implementation, you should already know how to make a deep mouth blowjob and hold the penis in the throat of at least 10 seconds. So, at first you just hold the phallus in the throat for 5 seconds, then you begin to caress the shooks of the scrotum with the tip of the tongue. Thus, a man experiences incredible sensations from throat stimulation of the head, plus waves of pleasure from the caress of the main erogenous zone of the scrotum.
This technique will instantly add a hundred points to your oral sex skills – a man is just crazy about it.
"Hot cheek"
You probably saw that a deep blowjob in the photo or in porn films is necessarily accompanied by laying a penis by the cheek – men simply adore such a trick and at that moment they feel like the real owners of the universe. In fact, such a technique is very convenient for you, if you need to rest during throat fellation. It's just that the penis head is in its cheek from the inside-firstly, this unrealistically excites the partner visually, and secondly, it stimulates the head of the penis, the lips of the urethra-these zones are just needed for maximum excitation.
Well, thirdly, the technique is very simple, although men are not aware of this!
Vacuum technique
A beautiful throat blowjob without vacuum technology is simply impossible: it is thanks to it that the blowjob is called the word "suction". Everything is very simple: take your head with your hands and start to slowly suck it, as if you drink a sweet cocktail from a tube. This is ordinary fellation. For the throat vacuum, gradually lower below and continue to suck the penis at the barrel level, then the base. The main thing is not to forget, you need to train on the dildo. The best Jagi jaga # 6 is suitable.
We examined only a few actually working oral techniques, in fact they are significantly more. If you want to completely master the art of caress of the male organ with a throat, learn to stimulate a member without hands and masterfully control male pleasure, the course "Master the TOP-12 Deep Throat Techniques" is ideal for you. Think, 99% of women do not own these techniques, so you can forget about competition. For your beloved man, you will become a real goddess of sex!
Technique "Vibrating Throat"
This technique will become a cherry on your royal pleasure cake. True, here you will need certain devices, for example, Wevibe Tango – the strongest and most powerful minivibrator in the world. You lower it on a deep throat and lean this vibrator to the throat from the outside – choose a stronger mode – the effect will be very enchanting.
Intimate means to help
Even if you have not tried a means from a sex shop before, you should not do throat fellation without intimate assistants. We will tell you what to choose for an amazing blowjob. After all, you remember that royal throat sex can not be done without a lubricant, because saliva simply cannot moisten the male phallus completely plus you will be much more pleasant than the process itself.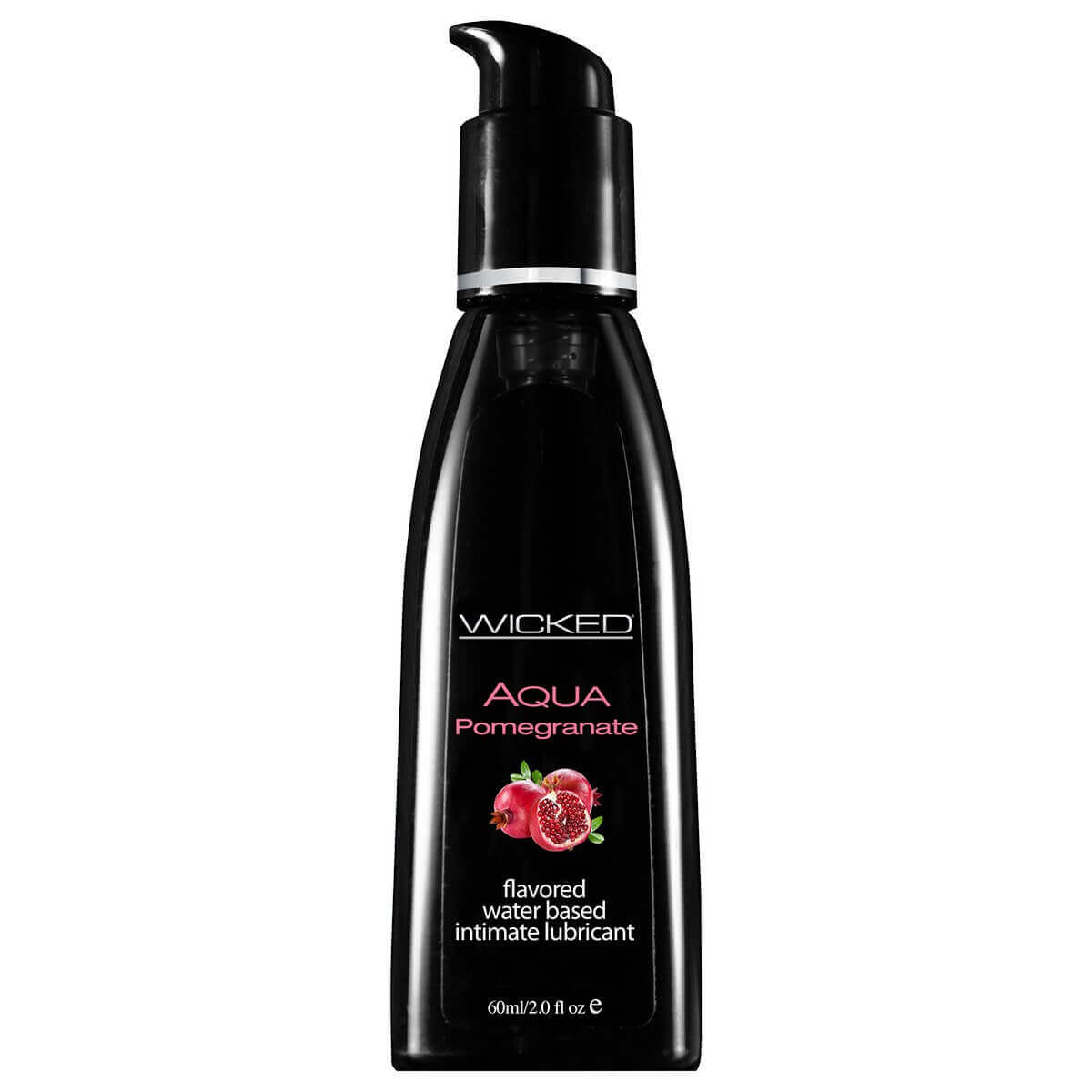 Oral lubricant Wicked

This manufacturer from the United States has a lot of unusual and high -quality lubricants, but we are now only interested in oral. Their main difference from others is the water base, the absence of silicones and fats in the composition. Since these lubricants are edible, the manufacturer took care of natural additives and a complete absence of sugar. And if we talk about tastes … Judge for yourself, well, how can you stand in front of mint cocoa, mock coffee, a bun with cinnamon, a cherry liqueur or apple in caramel?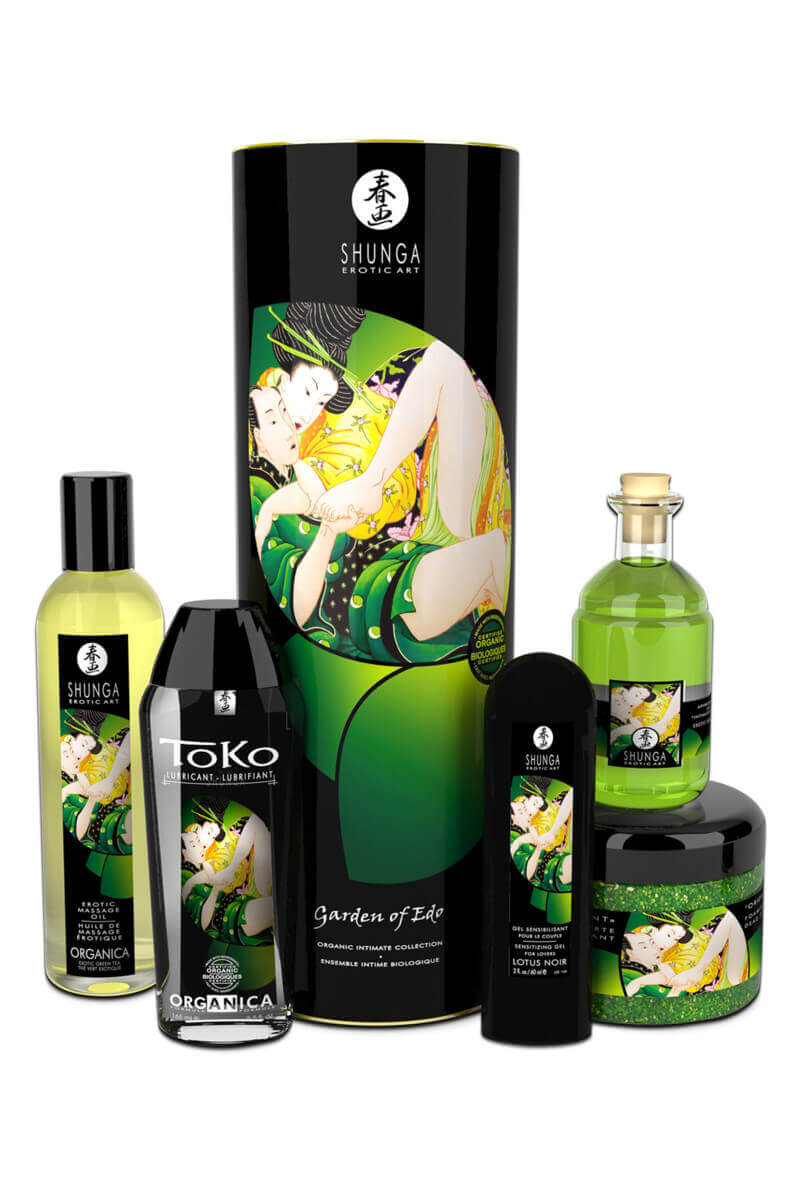 SHUNGA oral oil

SHUNGA oral oil is an interesting analogue to lubricants. The oil base makes the tool an excellent assistant for delicious caresses, in which you pay special attention to the penis, scrotum and crotch of a partner. The usual water -based lubricant dries quickly, and the oil resembles a viscous sweet syrup that extends the pleasure.
Of course, the oil is also edible and perfect for deep fellation due to warming up components – finished massage with this cherry on the cake and your lover will be completely happy. The aroma that exudes oil – chocolate, raspberries, vanilla, grapes, exotic fruits will help to make it even happier. If the MCH does not like all these female things and is afraid to lose your brutality, choose oil with the aroma of mint or green tea – it is completely neutral.
Sensual caresses with mouths, smoothly flowing into deep fellation – this is an unforgettable pleasure. By the way, do not forget to remind the faithful that you, too, do not mind testing the magical properties of Shunga oil on yourself, when he will make you cunnilingus.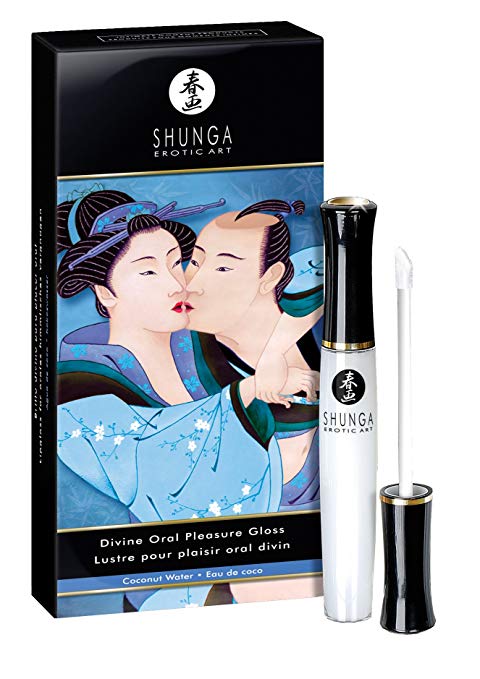 Shunga lip gloss

Remember the game "hotly cold"? Now you can do the same with a member of a man, only for real, and literally drive crazy with new sensations. SHUNGA lip gloss is not another cosmetic toy, but a really working secret ingredient. Just apply glitter on the lips before making throat, or even ordinary fellation. The feeling of heat and tingling on your lips will be transmitted to the mucous membrane of the penis, the fabric of which is very sensitive. Sensations approximately the same as if you chewed an aggressive mint gum in front of oral caresses.
Yes, it will be possible to achieve the same effect with the same chewing gum or mint candy, only the result of the experiments can be candidiasis or irritation of the mucous membranes-after all, food products with sugar are not suitable for this purpose. But shine – a special remedy, also looks excellent on the lips: all your beautiful techniques with it will become even more spectacular due to an increase in the volume of the lips.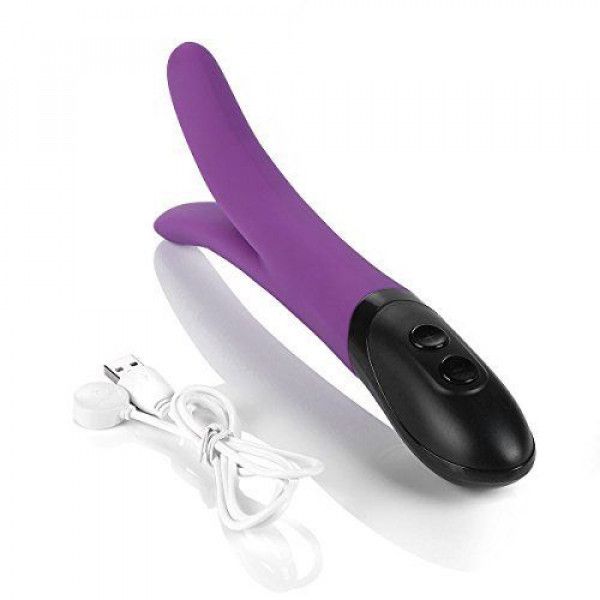 G-Vibe

When you know how to make a throat blowjob, you will want to improve further. You can strengthen the sensation of a lover using a small G-Vibe device with powerful vibration. This vibrator is very functional: it can be used to stimulate the G and even male prostate. But now we are interested in another option of application: when you go out for deep fellation, just put G-Vibe to the neck. The sensations will be indescribable, as if all your throat has vibrated.
Use all its perception channels
The secret of chic fellation is to satisfy the man completely, close all his requests:
Tactile contact (excellent fellation skills);
Visual component (beautiful woman, a good overview of what is happening);
Audial channel (smoking, resting, groans).
At first it may seem that doing all this at the same time is very difficult, but you are mistaken. With practice, the skill comes to really enjoy the process, so you will not have to imitate anything: you will be highly high from enjoying your lover, sounds will pour yourself. As for the visual channel, you need to choose a good pose and take care of your own appearance.
Think your image in advance. Choose something special-for example, they chat. This tight -fitting overalls from vinyl or leather perfectly emphasizes each bend of the body, making you incredibly sexy. Such a cat woman is able to conquer even the coldest representative of the stronger sex, and if you also prepared a whole intimate program, the lover will be delighted!
Do not be afraid that your partner will not like your surprise, just prepare it in advance-call it in the afternoon and say that today you will find something special. Let the remaining time be at a look forward to what will happen in the evening.
An alternative to complex costumes can be one piquant detail – for example, panties with pearls. For blessed piquancy, it is better to wear them under strict clothes like an office costume. Let your faithful launch a hand under the skirt and check what is on you today – we guarantee that he will not be able to resist! And even before you give an oral pleasure to your lover, you can slowly take off all your clothes, looking into the eyes of a partner, and leave only depraved panties on your body. Believe me, the review will be magnificent!
The best poses
Before learning how to make a deep blowjob, you need to learn more about poses. If with ordinary fellation the pose is only a matter of convenience, everything is different here. The improperly chosen position simply deprives you of the opportunity to take the penis in your mouth completely, because there is a right angle between the oral cavity and the throat. The member has nowhere to go, he stops on the back wall of the larynx. For example, the classic pose "A guy stands, a girl on the knees" for throat fellation is not suitable categorically.
The pose is a heart
As you already know, men are visuals, so the contemplation of the sexual naked body of a woman and the process itself for them practically guarantees an excellent orgasm. The "heart" pose in this sense is perfect:
Partner sits on a chair or bed.
You are arranged between your lover's legs and bend over the penis, bending your neck from the right angle for convenient penetration.
And now the highlight: in the process, bend the lower back as much as possible so that the lover can contemplate your waist and the buttocks that rise above it.
Do not worry if your figure does not reach the ideal: from such an angle, the guy sees a real goddess with a thin waist and a chic booty. It's especially cool if you have any sexy corset with waist weight. Do not forget to moan, smack and sometimes look at the man so that he does not doubt your interest in the process (this wildly excites them)!
Pose 69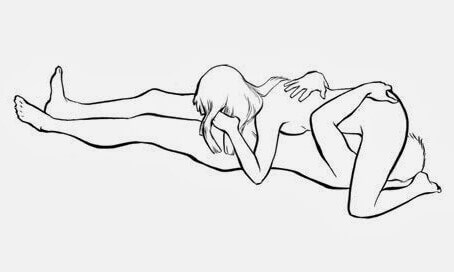 Classical position for liberated couples respecting oral sex. A man lies on the bed, you go to bed so as to be able to caress his penis and at the same time receive cunnilingus. The pose is very convenient for swallowing the penis into the throat, plus you also get the maximum pleasure.
Runge's pose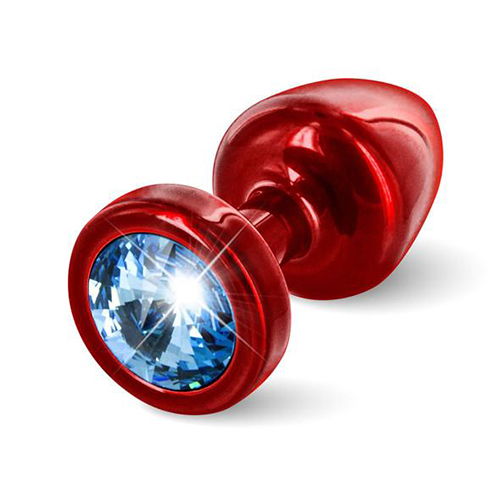 This is an advanced version of the posture 69. You know very well that one of the cherished sexual desires of every guy is anal sex with your beloved woman. So, in order to rejoice and excite it under a minute, insert a small cork with a rhinestone into the anus. On his part, a chic view of your crotch and ass with an entertaining toy will open, so the orgasm will come very quickly. True, then be ready to listen to persistent offers to have anal sex every day.
If you are interested in what the representatives of the strong half dream of, look at the lesson "TOP -3 male sexual fantasies" – everything is laid out on the shelves there.
What to do with sperm
With throat duckling, you will not feel the taste of sperm, so this is a cool way to please your beloved by swallowing seed fluid if this factor confuses you.
In general, an orgasm is a logical completion of high -quality fellation. True, some girls sperm leads to a real stupor: whether it is necessary to swallow it or do you have the right to just let her drain through your body?
In fact, there are no rules – you do what you consider necessary. Just keep in mind: a man does not care where his priceless seed will go – your boyfriend will be very pleasant if you meekly swallow his discharge. They are not so disgusting to taste, just get used to. And if sperm is objectively bitter or has a sour taste, a special diet will change the situation.
There are alternative options: allow you to release sperm on your lips and allow her to drain, or pretend to be swallowed, and then quietly spit it into a napkin. The most important thing is not to demonstrate neglect and disgust for the seed, it hurts the guys. It would be unpleasant for you to think that your body fluids are so disgusting.