Romantic sex tips.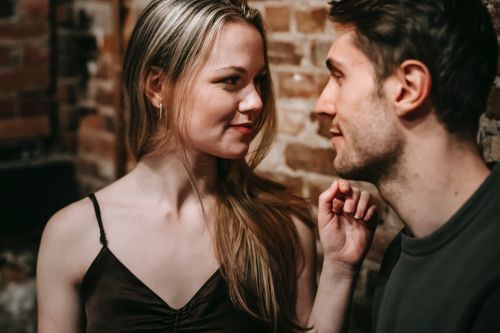 Each pair has time in a relationship when there is not enough romance. After the most incredible poses were tried, and you had sex in every corner of the apartment, there is a desire to feel tenderness, respect, I want to unite not only bodies, but also the soul. And at that moment romantic sex goes on stage.
Find out what the partner considers romantic
The concept of romance of every person will be its own, but, thanks to cinema and love novels, most people represent it quite "template":
These are long walks at sunset along the seashore or in the park;
bouquets of roses delivered by courier home or to work;
A box of expensive chocolate sweets is necessarily attached to colors;
candlelight dinner, consisting of favorite dishes and wine (champagne).
At the end of this script, the most delicate, passionate and incredible sex is followed by you can imagine.
Of course, this happens not everyone. And some couples find romance in the exchange of power in their relationships, while for others these are experiments with poses or sex toys. Therefore, it is better to know from the partner what he understands by "romance", including sexual.
How to have romantic sex
Talk about sex
The conversation about sex in many is more likely to embarrass than excitement. But it is important to understand that a loved one is not a telepath, and if you want to improve something in intimacy, talk about this with a partner (only without accusations and condemnations).
Choose the right time and ask what he/she likes in sex, what touches, affection are most excited. Wash the mood, starting with yourself: "I really like and seems romantic when you caress me like that. And what do you think?".
Try to fulfill all the desires that the partner shared. He will not only enjoy exactly the way he wanted, but will also know that you really listen and take care of him.
Create an emotional connection
Romantic sex helps to build relationships with a partner at a deeper level. In this case, sexual intercourse is an expression of love, and not just a way to achieve a climax.
Studies of sexologists show that sexual satisfaction directly affects emotional closeness in the couple. That is: the better you have sex, the closer the emotional connection will be. And vice versa.
To create and strengthen it, you need to know the partner well: his hopes, dreams, personal problems, fears and desires. Spend time together – find a common hobby, travel, go on dates.
Remember the prelude
One of the best ways to make sex more romantic is a long prelude. Take your time, focus on the pleasure of a partner. Kiss, touch and explore each other. This will not only make the proximity more intense and exciting for both of you, but also allow you to spend more time together, connecting at the emotional level.
Edible – A great way to add romance and diversity to the prelude. Write love confessions on each other's bodies, and then lick them with a tongue. I want more vivid sensations? Put on a mask or a bandage to your partner's eyes, and he will not see where you will touch the skin with a brush next time.
Turn the bedroom into a love nest
According to the American sexopathologist Michelle Herzog, the easiest way to have romantic sex is Create the right atmosphere. She offers to rely on sensory sensations received through five senses:
smell – Aroma lamps, incense, Perfume with pheromones;
hearing – listen to sexual music, groans, words;
vision – create muffled lighting with the help of candles or nightlight, remove extra things from the room so as not to distract attention;
touch – lay clean bedding, use pillows, fluffy blanket or silk bedspread for comfortable and pleasant sensations;
taste – Prepare a partner's favorite dish, use edible lubricants or massage oil.
Use tested things
Experiments with various postures are good, but try to choose those in which you confidently get an orgasm, for example, a rider or missionary.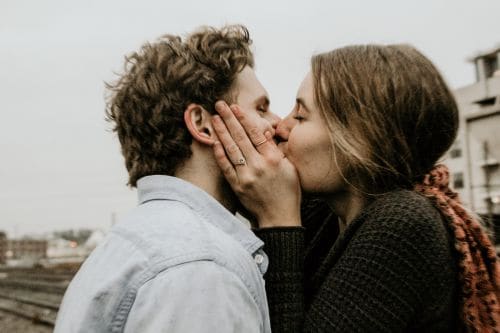 Non -sequential physical connection
It is very important to maintain romantic sex eye contact. It helps to reduce self -doubt, increases the feeling of trust, security and intimacy between partners. Try to choose poses in which you can look into each other's eyes – classic, rider, on the side face to face, "lotus". These positions also provide close contact of bodies.
Kisses – Another great way to strengthen romance. They, like hugs, increase the level of oxytocin, hormone "happiness", and this helps the formation of a deeper emotional connection in pairs. Kiss not only lips, but the whole body: palms, forehead, shoulder, inside of the thigh.
Very nice to hear from a loved one compliments, affectionate words – It sounds incredibly romantic. Such phrases are especially important to use in a pair where one of the partners is not sure of their sexuality and attractiveness.
Compliments help to increase self -esteem, tune in to intimacy and liberate. And this positively affects sexual relationships, adds diversity to them.
It is important to hug
According to the study of American psychologists John and Julie Gottman, hugs are closely connected with satisfactory sex life. A survey of 70,000 people from 24 countries showed that 96% of people who do not like to hug themselves said a bad sexual life. Therefore, hug each other more often.
Do not rush
Many couples consider an orgasm the "main prize" in sex. But this is not so. To get more pleasure, focus on slowing the pace and enjoying the whole process without thinking about the "final goal". Every minute that you spend together contributes to the formation of proximity and the construction of trust.
If you feel that they are close to orgasm, and the other person is not yet, stop, calm down and start again. Enjoy the moment.
Keep romance in ordinary life
Show your partner that you feel feelings for him by planning a special event through passionate kisses outside of sex, writing a love note and T. D.
Care after
Of course, after sex, you can go to the bathroom or to the kitchen for a snack, but then return to the bed. After orgasm, many hormones are thrown into the blood, which help to form emotional closeness between partners. Divide this time together, extend the proximity – hug, kiss or eat sandwiches together. Find a way to enjoy each other's society, and this will help make the evening even more romantic.