How to use a dildo on a suction cup? 5 useful tips.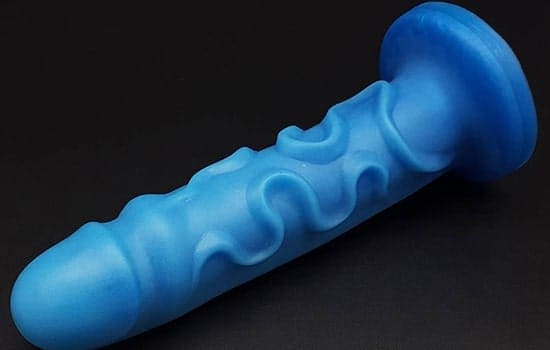 The phalloimitator on the suction cup is created for use without the help of hands. But it is not always possible to fix it so that it is convenient. There are some tips that will help find the optimal placement and have fun.
Why do you need a dildo on a suction cup
During masturbation, you often want to caress different parts of the body. But if you have to hold the phallus in your hands, it does not work to stimulate other areas at the same time. This was long noticed by producers of sex toys and offered a solution-a suction cup at the base.
Suction cup can Fix an artificial member on any flat surface: on the floor, wall, table, etc. And at the same time the toy will not move or move out. And it will be possible to sit on it by moving the body, and with your hands to influence other zones.
Suction cup often serves as a limiter with anal stimulation. It does not allow the phallus to plunge too deep, allows you to control the immersion. In paired sex, it is convenient to keep the toy for it, direct it.
Council No. 1. Correct mount
It is important to understand that only absolutely absolutely smooth surface. The presence of even a small relief worsens the mount. For example, the table seems smooth, but if there is even an almost imperceptible embossed pattern, this will lead to a fall in the device.
The best attachment to the tile in the bathroom, to the floor, to furniture, but only to smooth. It will not be possible to fix it on the wall with wallpaper, on a sheet, carpet or other textile surfaces.
Council No. 2. Moisturization during fixation
There is a little trick – if you wet the sucker, then it will stay stronger. It takes only a few drops of water so that the sex toy holds reliably. You can moisturize the surface for fastening or toy itself. But there should not be too much moisture so that the object does not slip.
And it is important to use water, not lubrication. For example, on a silicone lubricant dildo will shift until the lubricant dries.
Council No. 3. Correct placement
It is believed that it is most convenient to place a dildo on the floor. But this is a misconception, because it is difficult to use it like that. You can squat at it, but this greatly increases the load on your feet. And if the phallus is large, then the placement from above can be painful.
It is most convenient fix it on a vertical surface and attach it from the side. And you can do it standing or sitting.
Each person for himself is looking for an optimal solution for use. But it is important to understand that it can be placed not only on a horizontal plane, but also on a vertical.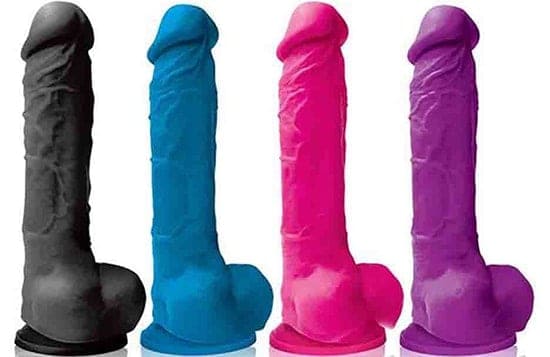 Council No. 4. Light sliding
During use is needed lubricant. It will help to easily slip the phallus into the body and move in it without obstacles. And the more lubrication, the better.
Any sex toys is recommended to be used with a lubricant. It protects the skin from injuries, improves movement, makes them smooth and sensual. And if you also want something unusual, then you can use a lubricant with an effect, for example, warming or cooling.
Council No. 5. If you have nowhere to be attached
If the space does not allow to fix it somewhere, do not be upset. You can place the phallus between the pillows and sit on top. This also allows you to plant, but the amplitude will be less.
If the pillows did not help, there is a way out – enter the dildo into the body and not touch, and at this time stimulate other parts of the body, for example, nipples or clitoris. Precisely precisely progressive movements are not always needed, sometimes there is enough fullness.
A dildo on a suction cup is a great sex toy that is used for vaginal and anal stimulation. The presence of suckers makes a sex toy much more convenient. And if you place it correctly, you will get used without hand.