How to diversify sex in marriage?.
Almost all couples sooner or later think about how to diversify sexual life. This is natural, because over time, sex with the same partner really turns into a routine, and you can't get anywhere from this. Someone "sexual monotony" is boring in five to seven years, someone in ten, but this still happens. The most obvious (and, unfortunately, effective) exit is treason, but what relationships can we talk about then?
Nevertheless, if you seriously think about how to diversify sex, but do not want to lose your "second soul mate", we have excellent news: there are a number of simple, but guaranteed effective tips that will allow you to bring real diversity to the "bed bipparty"With a partner who is already defeated hundreds of times and it seems that each next battle will be only another copy of the previous one. New sensations, new feelings, new emotions – and this is only the beginning, because when everything is in order "on the marriage bed", then other aspects of family life are necessarily stabilized.
Step one – change of location and entourage
With the surroundings, everything is simple. Buy a new bed, and let it be something spectacular, romantic, with a canopy and carved columns on the sides. Or you both want something "sharp" and you will opt for a huge leather sofa. Pathos, of course, but the classic, and excites – is guaranteed.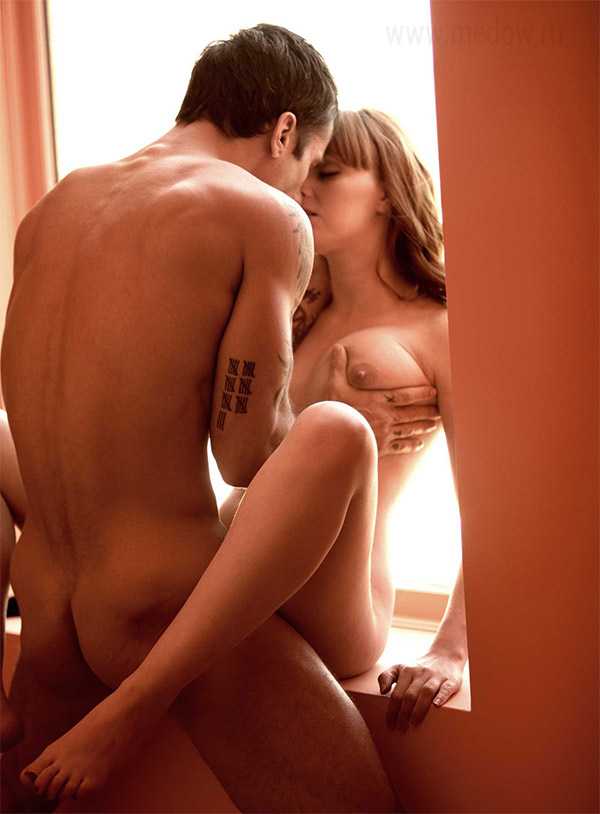 But the bed is just the beginning. If you want to diversify sex with your wife, change the wallpaper, rearrange the furniture, change the ceilings, throw out the old desktop and think of your bedroom a new image. It seems that this is a trifle, something external and has nothing to do with your sex. But in fact, everything is just the opposite. You are tired of the fact that everything is repeated over and over again, and the situation plays a key role here, because 85% of information about the world is obtained through the organs of vision. And if your eyes see the "New World", even if it will be your old bedroom, but otherwise decorated, the sensations will also be different, this is a fact.
However, at this stage, repairs can be impossible for economic reasons. And let it have nothing to worry about, because the bedroom is a bedroom to sleep, but you can have sex … Yes, anywhere! Here are the most popular places that guarantee you new sensations:
On the balcony. It is desirable that the balcony does not go to the neighboring high-rise building, otherwise there is a great chance in the evening to see yourself on Yu-Tube. And if the balcony is not insulated, then do not risk health in the cold. Although someone even such extreme will definitely benefit!
In the shower. And even if this is a very small shower, you will be surprised how flexible your bodies and how many new poses can be opened, acting in limited space. In parallel, you can let water, but not too hot, let's talk about sex in the sauna another time. But, believe me, streams of warm water running through your naked bodies are excited no worse than kisses!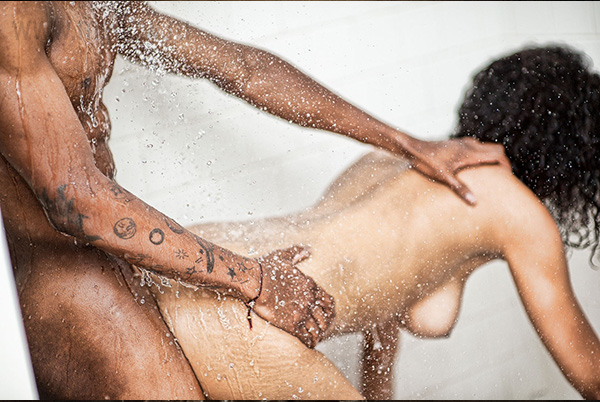 In the kitchen. And this is a classic with "Papkins video cassettes". And here you can add an element of spontaneity – do it in the midst of cooking. And let the steak burns out, but you both get such a storm of sensations, which you forgot about to dream.
On the landing. Yes, as in the good old school times. It can be risky (you never know, the neighbor will not rise on the elevator), but adrenaline always exacerbates feelings! And again you can add an element of surprise – you went out to smoke, and everything ended … as in wonderful films from Brazzers.
Outside of the house. If the weather is excellent outside, and the loins are full of desire, then what to limit yourself with four walls? Go outside and just wander around the city. You will be surprised how many places for sex can be found if desired! Just do not get into public places, because this is already a crime. And do not forget to observe hygiene – carry bactericidal wipes with you, at least.
The goal is fiction, but a woman who wants to diversify sex with her husband is many times more cunning. Well, now you have a vector, moving along which you will definitely get what you wanted so – diversity! And if over time the change of locations and entourage will cease to give an effect or you are really too shy for the "such", then we proceed to the next stage.
The course for advanced ones – as you start, and ..
We all know what the prelude. No, not in the opera, but in sex. But how long have she had it? And not just blowjob or icingus, but something truly unusual, which could stir up the "butterflies in the lower abdomen", which already seemed to hibernate! We have several options on how to diversify family sex by means of an original prelude. This is what you definitely should try:
Erotic massage. It sounds trite, especially when they even say about it on TV (oh, times!), but only this method always acts without fail. Light candles and aroma lamps, turn on the appropriate music, buy special oil, and then … just do it nice to your partner, your hands will bring where you need. Just do not do such a massage before going to bed after a hard day, otherwise your passion will simply fall asleep, and it will be difficult to blame it for it!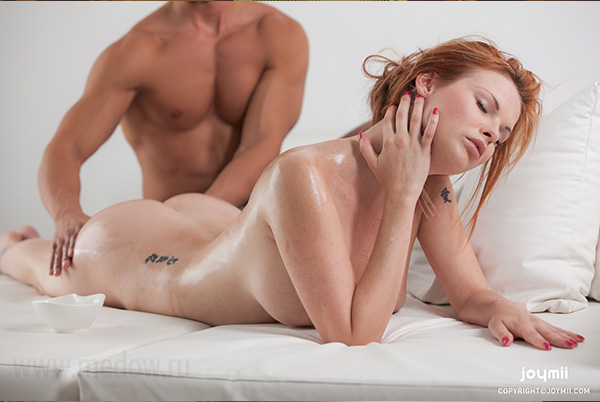 "Unusual snack". And you someday tried to eat from the body? By the way, in Japan there is a whole ritual, it is called Niotamori, during which the naked girl "serves" by land and a man eats food directly from her. Yes, this usually acts just in the role of a prelude. But you can eat anything, even dumplings … Although, no, it will be too funny with dumplings and you will not be able to focus. But seriously, try the same sushi, it really excites!
Erotic binding. In the Japanese, the art of delicate binding of the second half is called sibari. It will allow you to tease a husband or wife until he, until he or she begins to just beg you to let you go. Do everything you want! But say in advance the rules of the game that cannot be violated, although, it may well be that without rules it will be even more interesting. Solve only to you! This game will help your emancipation and allow you to diversify family sex.
Films for adults. Many couples themselves know this method: as a prelude, you use porn films. It is only important to turn on the picture that will suit both. That is, for example, if your wife does not accept anal sex, then the appearance of one on the screen obviously will not excite her. It is better even to dwell not on porn itself, but on traditional erotica, good – we have an omnipotent Internet where you can find a "film -fraud" for every taste.
Erotic sexy linen. In the vast majority of cases, it is the clothing that causes a very strong excitation of men from their women. Things, stockings, garters and a belt – all of the above seduces her husband and makes his wife more confident. Beautiful, erotic clothes on his wife can make a real splash in sex, especially if her husband is a surprise for her husband. Bunnies, butterflies, cats … They just unrealistically start representatives of the stronger sex!
Blindfold. With the help of this bandage, a strong exacerbation of all other sensory organs occurs. Sounds will become even more fascinating, the smell – losing his mind, touch – more pleasant. To fully trust your partner is not a simple task, but one of the most effective!
Masturbation. Just not mutual, as is often the case with "traditional" preludes. Everyone in this case is engaged in "his own business", and even if you initially be a little shy, this feeling will quickly pass. A few couples do not even think about it, but meanwhile sexologists recommend this method not only if you want to diversify sex in pairs. This is very effective from the point of view that, watching one after another "behind this business", you will really recognize a partner better, you begin to understand which movements he likes more. This literally opens the "new horizon", including in traditional sex.
Of course, there is still striptease for "Joe Cocker – You Can Leave Your Hat on", there is a light petting (excitement of erogenous zones without genital contact), but all this can hardly claim originality. Nevertheless, if you have never tried anything like it, or there is experience and it is positive, then you know what to do. The main thing is do not be afraid to experiment! And this, by the way, is the topic of a separate conversation ..
We extend the boundaries – from Kama Sutra to role -playing games
There are no unsuccessful experiments, in sex – for sure. The main thing is that both partners really want this. And diversifying sex in marriage is very simple, just connect your imagination. And that's what comes to mind the first:
Kamasutra. Tell me – banality? And you opened it at least once? Believe me, the ancient Indians were very developed civilization, especially in terms of sexual relations. And they knew very well how to diversify the "bed leisure" of two spouses who plan to stay with each other literally – until the end. Try new poses, any, even those that seem frankly crazy. There may not be enough flexibility for everything, but here, as in school, teaching and labor ..
"Read? I added!"Why not try something your own? After all, you yourself can come up with an unusual pose, you probably even thought about it. Kamasutra and porn will help you feel the right vector, push away from what you tried, from what you saw and you liked. Put your spouse "in a birch", throw your feet on the table yourself, and rest your arms out with outstretched hands. If physical indicators allow you to do this, then you will not regret. And this is just a drop in the ocean of experiments in which you are not limited by anything!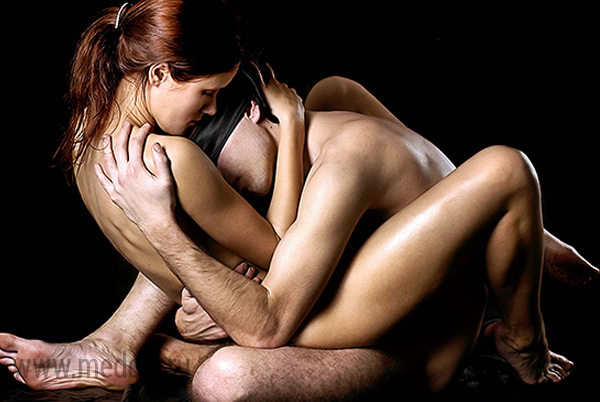 "Home Video". We all know very well this female weakness in front of the camera lens. And let her say that she is shy, in the second minute she will take off all the constraint, and if she "accelerate" the wine with a bachelor … In general, shooting sex actually turns up a lot, and it is definitely worth trying. And by the way, looking at yourself from the side, you can also learn a lot, just don't be too self -critical. You are not porn actors, but they always have a couple of takes in the reserve!
Swinger-Pati, "Troika" and other extreme. But this must be approached already in the most extreme case, simply because your relationship can eventually change seriously. On the other hand, if you really haven't had sex for several months (or even years), and you have already tried everything, and passion does not return, then what can you lose? You can diversify sex with your beloved by connecting one more, albeit not any, but seductive. But if everything works out, be prepared to invite your friend home one evening, "over there.".
You can experiment anywhere and anywhere, but, as in the case of a real scientific experiment, it is always convenient to have a real database that does not require evidence that has already been proven by "scientists" a thousand times, which puzzled before you. Most likely, someone has already begun to understand what will be discussed next. True, these are role -playing games.
By the way, initially role -playing games (the first references to those are found in Icelandic manuscripts of the 9th century) did not arise in order to diversify relations, but in order to realize secret dreams. Perhaps you have noticed that your shabbing is frantically moaning during sex if you somehow press it too much. Or your faithful smiles involuntarily with a cunning squint when he sees a nurse in the hospital. It is unlikely that such "little things" can be interpreted ambiguously.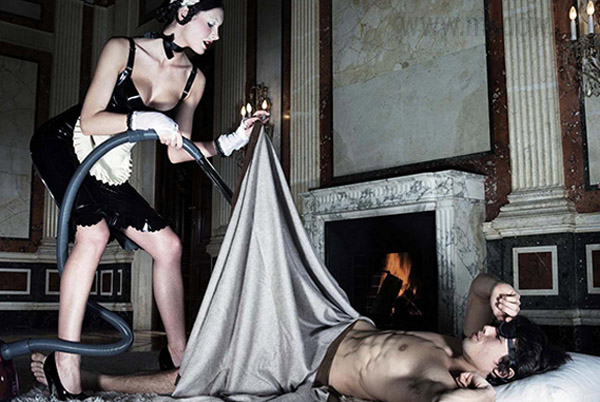 And after all, role -playing games really allow you to get, or rather, to survive the whole ocean of new sensations. The main thing here is to play your role as actors in the cinema. Try it, it's worth it! Think about what kind of rapist you can be, what a vampire, an evil sorcerer, a beautiful prince, a viking … you only need a drop of imagination, your consciousness will make the rest for you. If you manage to not get out of the role to the "finale", then you will be guaranteed to be amazed: such things are not forgotten, sealed in the mind with bright, spectacular outbreaks. Here are just a few of the most obvious plots:
He is a rapist, she is a victim. You can play the scene at home and somewhere on the street, but if there is no experience, start with the fact that it is simpler. He should be cruel, but-in moderation (this is still your wife, albeit "in another life"), and she will have to resist and scream, you can even fight back, but without fanaticism, otherwise a dislocated finger or a knocked out toothThey will quickly cool both of you.
She is a nurse, he is a patient. Perhaps this is one of the most common sexual fantasies, but not mistaken – not only male! He will play the role of a patient who needs care, and she will become a nurse-a-nmofoman, who, in essence, does not care where, when and with whom. Of course – hospital paraphernalia is welcome, at least – a nurse's robe (under which, in theory, nothing should be).
He is the leader of the orcs, she is a young-string elf. If you find armor (for him) and pointed ears (for her) – it will be generally perfect. And in fact, the surroundings are needed here, and it's easier to get used to the role, and it is easier for the mind to believe that everything is actually happening. The plot is simple: the frantic leader of the clan during the next raid on the elven village exterminates all its inhabitants, and captivates the daughter of the local king. She, of course, hates him, but he, in general, doesn't care, because he is an orc, he is used to taking what he wants.
To diversify sex with a girl, you can invent any conflicts, add mysticism, science fiction, detective, monsters and monsters, or to do something less colorful, like a teacher and student. Two things are important here – the mood and the situation. The situation means primarily clothing items. Yes, you have to try: to buy something, do something yourself. But you will not regret the time spent. In addition, joint work, they say, brings together.
Adults also play toys!
Many couples relate to sex shops biased, and in fact this is a big problem. Because "adult toys" is just an ideal option with which you can most radically change your sex life. You just need to understand that sex toys (even the most realistic masturbators from cybercumor) will never replace a real partner, they are not created for this. They are created to complement sex, diversify it, bring new sensations and, as a result, new emotions.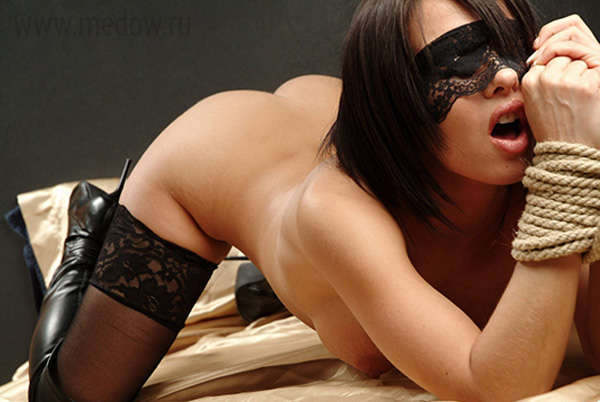 And there is no need to be mistaken that perverts go to sex shops, but loners. Statistics talk about something else: almost 55% of visitors to "adult stores" are couples, and another 15% are people who are not in constant relations, but regularly have traditional sex. And this is also natural, it is, if you want, the realities of the era! After all, when you have already "tried everything" with your work, studied each other along and across, it remains either to change your partner, or seek help … to the same "nonsense toys"! Here are just a few tips that will help to adapt in this amazing and still mysterious world:
Toys for women. Falloimitators can participate in the prelude to "warm up" the partner, or be used in the process of intercourse to extend and enhance the orgasm. Anal traffic jams additionally stimulate area G and excite a partner, expansion rings often have nozzles to stimulate the clitoris and anus. Vaginal balls allow you to better control the muscles of the vagina during sex. All these are new sensations, and passing them is a big omission.
Toys for men. Erective rings improve the quality of sexual intercourse, they are absolutely safe, and most importantly, there are models that additionally stimulate both the partner himself and his burglary. Anal balls are also used by men, because the anal sphincter is a powerful erogenous zone in both sexes. Do not forget about male masturbators that will help you quickly bring your prince to the desired state. Vacuum pumps that temporarily increase the male "dignity", and prostate massagers that increase potency and libido also add a lot of unique sensations.
Toys for two. First of all, these are erotic linen, various vibrators, lubricants, sex dolls with genitals of both sexes. Actually, erection rings with nozzles also bring pleasure to both. And the main thing is not to be shy, because, for example, the same miniature anal vibrators can be used by both partners. The main thing is not to forget about the rules of personal hygiene, and not to think about nonsense – there is no homosexuality in this.
If you think about how to diversify a sexual life, stop limit yourself to a start, otherwise nothing will change, no matter how much you want it. If you want to try vaginal balls or phalloprostheses, if you are excited by "double" imitators or fisting toys, then what kind of conventions? Just do this, but preliminarily, of course, discuss with your partner.
And here it is important to destroy the main myth, which is in shoes, perhaps from the moment of their appearance. Some people think that after "adult toys" ordinary sex loses its attractiveness. In fact, only a person who had never tried anything like this could come up with such stupidity. As we have already noted above, sex toys-this is not a replacement for sexual intercourse, this is its addition. And after dizzying extravagations with all sorts of vibrators and anal balls, even the usual touches of your shade will invariably cause an unprecedented surge of libido. This is natural, because everything is known in comparison, and the brighter the sensations we experience, the more we assure that the warmth of the native body that responds to each movement cannot be replaced. Never.
Detailed conclusion – what do you know about sex?
Let's be honest with ourselves: our idea of sex, dictated by "upbringing" (often still – Soviet), does not correspond to reality. Indeed, in the same Europe or, say, in Japan there is no and there have never been the concepts of "traditional" and "non -traditional" sex. This marriage can be traditional and unconventional, and sex … sex is when two people enjoy each other. And how they do it is not conceptual.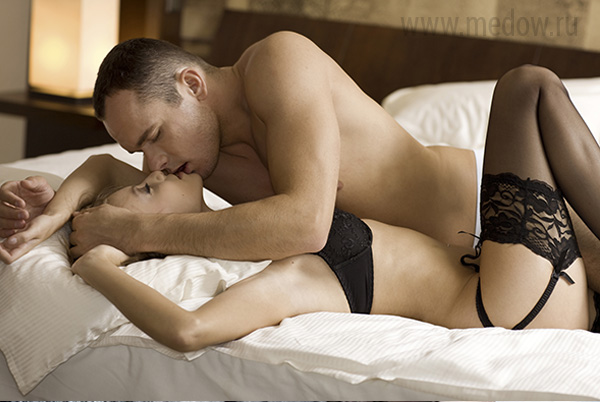 The point is that the question of how to diversify sex often has an elementary, but non -obvious answer for the majority: just do all types of sex! After all, there are a lot of them (these very types), and each of them has its own advantages, and most importantly – they can be freely combined. Here are just some areas, past which, alas, the majority of couples pass, then to "suffer from a lack of diversity":
Anal sex. Anal sphincter is an erogenous zone, the impact on which causes amazing sensations among representatives of both sexes. Many women who have "tasted" anal sex, I like it even more than vaginal. In men, anal penetration can additionally stimulate the prostate. Sometimes you need to get used to this effect and, of course, it is necessary to act carefully, taking into account individual contraindications.
Fisting. This option of sex implies the effect on the erogenous zones of the partner with fingers (one, a few or even a whole fist). Anal fisting will be an ideal prelude to anal sex, and the vaginal will allow the partner to bring to the orgasm, with a certain dexterity – even double, because you can act simultaneously on the clitoris and on the region of G. Men fisting usually gives no less pleasure, just often heterosexual partners are shy of this.
Anilingus.Surprisingly effective practice that allows you to significantly diversify sex and wife. Can be performed by both partners against each other. The essence of anilingus is to stimulate the anal sphincter with the tongue. Of course, it is necessary to follow the rules of personal hygiene, and the sphincter of the partner, who is currently stimulated, should be as relaxed as possible. Just two simple rules, and new emotions – do not convey! And of course, this is an excellent prelude, but not necessarily for anal sex.
Fetishism. This is not a kind of sexual intercourse, but objectively sexual fetishism is a great way to reinforce sex drive repeatedly. Pull off the panties with a partner's teeth, inhale their aroma, cover her white socks with kisses – this is only the "basics" of fetishism, the essence of which boils down to stimulation of excitement through tactile and olfactory sensations. Most often we are talking about elements of clothing, sexual underwear.
BDSM. The abbreviation itself sounds rude enough, but after the "fifty shades of gray" we all know very well that handcuffs and leather whip are easily combined with tenderness and passion. After all, it is not at all necessary to whip the partner before exhaustion. First, try to bed it with a pair of handcuffs to the back of the bed and insert a soft gag into your mouth. Typically, such things enhance the sexual attraction of both partners, but here it is very important to correctly distribute the roles ..
And this is far from a complete list. After all, there is still the aforementioned petting, intramoral and mammological sex, IRING, linguistic sex and many other directions. Many of them are similar, others are crazy at first glance, but each has their own highlight. After all, you must admit, people are in essence – hedonists, they do not tend to do what is unpleasant. And you can diversify sex with your husband in many ways. We indicated only a few of them, the rest is the matter of your own imagination and your desires. Experiment, wash the boundaries, enjoy!