All secrets and mistakes of cunnilingus.

The art of oral affection has always occupied one of the most important moments in the relationship of lovers. But, if the blowjob can do, and often does, almost any woman, then when it comes to cunnilingus, many men turn out to be complete profane.
Female genital organs – a complex mechanism and, in order to deliver her truly unearthly pleasure, you must perfectly speak your tongue and lips.
Where to start cunnilingus?
Many men are tormented by the question when it is best to do cunnilingus during sex: to intercourse, in breaks, or after. The only correct answer to this question does not exist, however, for many women who are sometimes difficult to relax, cunnilingus can become a good prelude.
Having decided, do not immediately rush to the zone strategically important for this case.
In fact, you should not go to oral sex right away, for him, preliminary caresses are also needed for the initial relaxation of the partner.
A woman must smoothly prepare for the main act, caressing her hips, legs, stomach.
When she was a little excited, her breath and pulse became more frequent, and it became hot between the legs – It's time to start.
Oddly enough, it sounds like a great occasion to give your partner oral pleasure is a blowjob.
Famous pose «69» will help lovers to caress each other and enjoy it at the same time.
The main tactics of female oral sex
To deliver your beloved unearthly bliss from oral sex, you must first deal with female anatomy well. Many men believe that the main attention should be paid to the clitoris, since it is very sensitive, so they suck diligently and lick him, forgetting about other interesting places: entering the vagina, external and internal labia.
Important «examine» All places to find the most erogenous zones.
During cunnilingus, it is necessary to combine different techniques: kisses, sucking, licking, pushing, stroking. We must not forget about your hands, stimulation with your fingers – This is an additional bonus for cunnilingus, which only helps to enhance the sensation.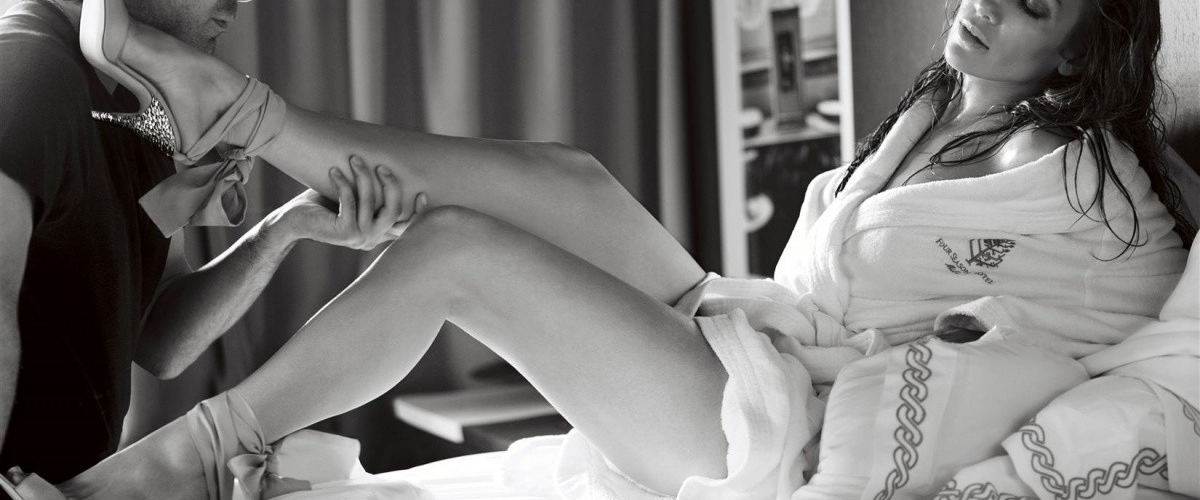 6 errors during cunnilingus
1. Bristle
As is commonly believed, light unshaven from any man will make an unprecedented handsome man. Despite the fact that some representatives of the stronger sex really go a mustache and beard, for cunnilingus, in most cases, vegetation on the face is a serious drawback.
Since the beard is often prickly, and the skin of the genitals is very delicate, the woman may torment not quite pleasant and appropriate sensations.
2. Lack of diversity
In sex, it is important to constantly listen to your partner. The monotony of movements during cunnilingus will not only not lead the woman to orgasm, but in general it can cause her aversion from this type of caress.
Follow the reaction – As soon as Ahi and sighs from a certain movement begin to fade – Change the pace, the force of exposure, or the scene itself.
3. Excessive assertiveness
A skilled lover is capable of special tenderness, knowing how strongly or vice versa you must be affected at one time or another. Taste and physique features can radically differ in different women, so the first time to get «exactly» In terms of the level of tenderness, only masters can only.
4. Inappropriate conversations
Some men during cunnilingus like to compliment their woman. At the same time, they often do this in mixing with the movements of the tongue during oral sex. It should be noted that as a result, inarticulate champing is obtained, which only distracts the partner from her sensations.
Therefore, it is better to refrain from inappropriate replicas.
But this does not mean that it is necessary to keep dead silence, you can always ask the girl what is better to do at the moment, whether the intensity of movements is suitable for her, but it is not worth abuse of such issues.
For example, «how best: one or so?» or «I'm doing the right thing, dear?».
5. Excessive observation
Not every woman, and a man, too, loves when a partner watches his reaction and pleasure.
Do not carefully peek out of it «International».
It is much better to show how passionate you yourself are, because many women are able to abandon «Cooney» just because they think that men don't like it.
As an option, you can hide under a blanket or provide sufficient darkness.
6. Work only with language
Do not get hung up only on cunnilingus, because you can continue to caress your partner's chest or hips with your hands or use some sex toy for additional stimulation.
Believe me, it will not be superfluous.