6 Rules of sexting or exchange intimate photos.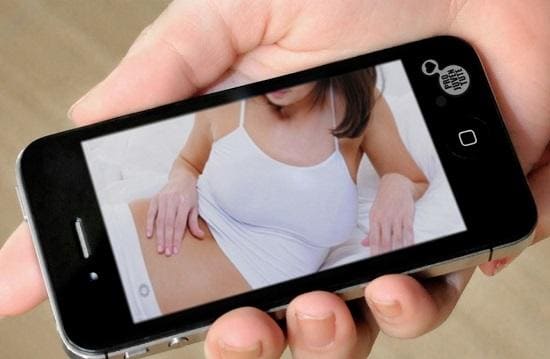 Such a thing as "sexting" is used to describe Erotic photographs on the Internet. Every day, this entertainment is practicing more and more steam. Erotic pictures help to make an intimate life more fascinating. But this entertainment is fraught with some danger.
Modern society went far ahead in terms of sexual relations between a man and a woman, but sexting causes different emotions in people. Someone actively applies this in their lives, while others do not understand the point of sending people their intimate photos. In order for this type of relationship to benefit and positive emotions, you need to know several rules.
When the time comes for sexting?
Patience must be gained, because many sexologists recommend introducing sexting into relationships only after sex. If a person wants to make it pleasant to his partner with the help of intimate photography, then it is better to do this after they had physical sexual intercourse. There are several reasons for.
For starters, a person will not take a soul mate by surprise. If people only met in a cafe and drank tea, it is unlikely that it will be normally sent the most secret information to an unfamiliar person. Thus, you can easily scare away the person you like. Secosting can also cause the lack of real sex, as this is a kind of call to intimacy, and he can alert a person.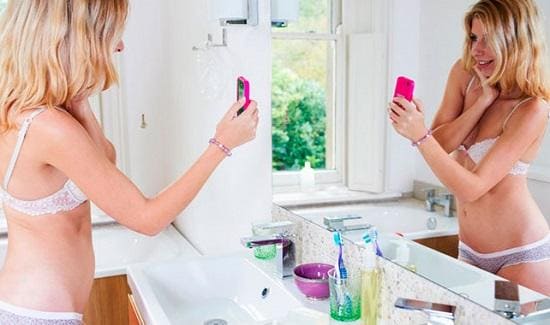 Where to start sexting?
Radical actions can play a bad joke with someone who wants to like the object of their sympathy, so you should start not with pictures, but from the words. Properly selected proposal, can start a person no worse than erotic photography. In addition, with the help of a verbal dialogue, you can find out how a partner relates to more brave manifestations of sexting. If a person notices that the "victim" coldly responds to messages, then he should not switch to a higher level of communication, otherwise you can ruin his reputation.
There are people to whom such entertainments seem unacceptable, and it is important to find out in advance what a person thinks about such communication.
Do not rush
It is necessary to take into account the temperament of a person. Some people love them to be seduced for a long time. The mistake of many is that they do not notice the preferences of their partners. Perhaps a person needs more time to enter into such a contact.
Photo exchange is a very intimate thing. Trust and openness are important here. Sometimes having such sex is more difficult than ordinary. Yes, and there is a risk of being open, so the pawn is not a place in such fun.
When sexting is inappropriate?
You never need to send sexy photographs to a person if there is no question of an intimate connection. It is strange if a man sends a photo with his genitals lady who started a conversation about dogs. You need to wait for the right moment, and then act. First, we are convinced that a person is ready to get an intimate surprise on his phone, and then we are sending a message.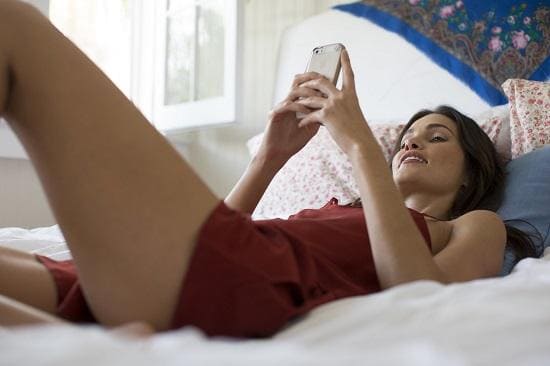 What should be the photo?
Everyone who wants to engage in sexting with his partner should show creativity. In order to surprise your partner, you need to learn how to take high -quality photos. Bad camera and improper lighting can ruin even the most beautiful personality. There are special sites on which you can learn how to make beautiful intimate photos specifically for sexting.
The dangers of sexting
It is always important to remember that this type of relationship carries a certain danger of being disclosed by strangers. A partner may lose a phone or accidentally give for use to another person. Even if the phone remains with the owner, he can show intimate photos to his friends and acquaintances, thereby reporting your reputation.
It must be understood that the sent message cannot be returned back, so you need to trust the addressee 100%. It is recommended to take intimate photos in which there are no external features by which you can determine who is depicted on it. It is better that the picture is without the face of the sender.
Sexting is a unique way to express your feelings to a partner, as well as diversify relationships. However, you need to understand that even the most modest intimate photograph can forever change the attitude of a person to his soulmate.