How to improve a blowjob using sex toys.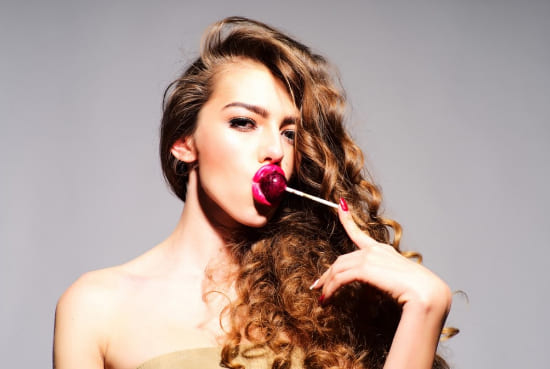 You need to have sex beautifully, because this is a real art. People recognize each other, reveal the facets of sexual relations. And today we will talk about one of these faces – about oral sex, namely about a blowjob.
Men adore a blowjob.
And here no one will argue with this, it's actually so. Therefore, millions of women of different ages train, read, puzzle over how to satisfy the man orally so that his eyes roll up with pleasure.
There are a huge number of techniques, techniques and positions to diversify oral sex and give pleasure not only to a man, but also to a woman.
And if the blowjob does not relate to how "take it into your mouth", then you can really reveal the facets of amazing and passionate sexual love.
Blowjob can be both a prelude to a future sexual intercourse, or full sex.
It can be combined, for example, with cunnilingus (all the well -known posture 69).
Well, if you have already mastered all the different blowjob techniques, but still I want something unusual to surprise and conquer a man, then, as always, toys from sex shop come to the rescue.
And it's not a joke! Toys are able to paint any sexual intercourse, making intimacy more interesting and brighter. Such sex he definitely won't forget.
Vibration
Massage with hands, tongue or lips can be perfectly supplemented with vibration toys.
For this, excellently suitable Vibropuli or Mini vibrators – They are small in size, so they will not distract your attention from the nail of the program.
The vibrator is attached to the scrotum already at the time of strong excitement.
Without ceasing to caress the member with your mouth, smoothly move up and down, gradually enhancing vibration. Well, try to synchronize movements, and if it doesn't come out, it is better not to move the toy at all, just lean. After all, vibration is a purely addition to skillful movements of the mouth, and no more.
But if the mouth and hands are tired, then for relaxation you can draw a vibrator on the barrel and the head of the penis.
There are a huge number of small vibrators with different lotions, different speeds, therefore different degrees of pleasure.
For example, Swakom Cookie – An excellent small friend with pretty tentacles.
Its length is only 9.5 centimeters, and the possibilities are a huge number. Candy is suitable for massage not only testicles, but in general all erogenous zones of women and men.
Or vibropulus Tango From the famous brand We vibe. Small (only 9 centimeters) and a very powerful vibrator. Waterproof, rechargeable, well, very cool. They can caress the scrotum, nipples, clitoris or area around the anus.
Lubrication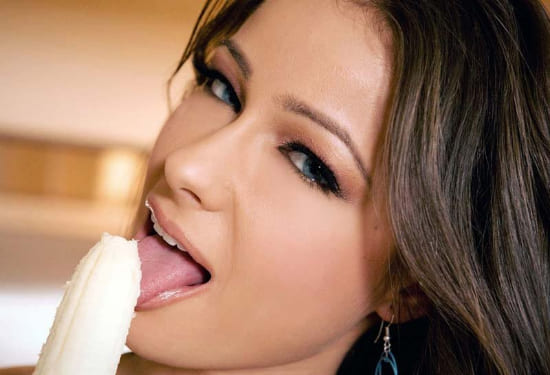 Lubrication created not only for anal and vaginal sex.
There are a huge number of oral, cooling and warming lubricants, which, when used correctly, will bring a stunning effect during a blowjob.
For example, the Canadian Shunga brand has a special lip gloss with a cooling and tingling effect.
By the way, it is also delicious. It just needs to be applied to the lips, well, then you already know.
Cooling gels are relevant only at the beginning of the blowjob.
The man will feel a pleasant tingling that will start him more and stronger.
A variety of lubricants – this is also very cool.
If you use them before the blowjob, then during oral caresses a man will feel every touch many times more distinctly.
And you will have to try to try less – the member slides better in the throat, the process is more pleasant for both sides.
Just keep in mind that you need lubricants Oral, T.e. which can be swallowed and then it will not be bad.
They are all very tasty, there are many options: desserts, fruits, chewing gum, etc.
There are even oral lubricans that enhance sensations. This is to make the work with the mouth end faster)
Wet brand has a whole series Wet Flavors – Warming up and just oral lubricants. There are different tastes: strawberry, cherry, Tropical fruits.
And if you want something not so fruit, then Orion There are cool natural oral lubricants Lick it! with vanilla or white chocolate, for example.
Toys for men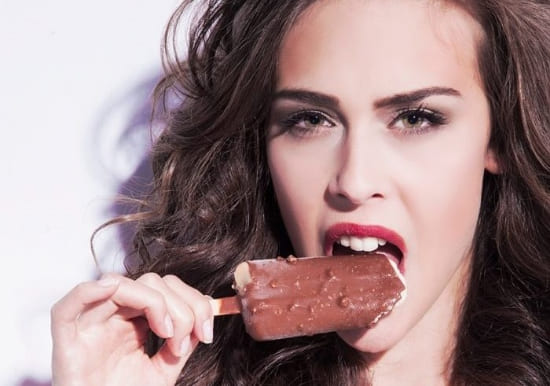 Masturbators.
Just affectionate with mouth – this, of course, is very cool, but if you combine them with the skillful use of the desired masturbator, then the effect will be simply unrealistic!

I'm talking about unusual masturbators who are not like a classic vagina, ass or female mouth.
Such masturbators will coolly massage the member, squeeze it and even suck.

For example, a collection A miracle of the Yayk Mashturbators From Tenga.
These are 6 different small masturbators, very elastic, pleasant and with unique reliefs. You can caress the scrotum with your tongue, and at this time Tenga EGG will do your job.
Twice as much pleasure! They also look cool.

Or an excellent companion in oral sex can be a masturbator from SATISFYER – MEN VIBRATION. He is small, and he does not need to be big.

The trick of this toy is that it is designed specifically to stimulate the head of the penis.
Powerful vibration and delicate silicone chief of Men Vibration will caress the most sensitive place on the penis of the man, and for now, by the way, you can relax!
Well, if there are still plenty of strength, you can bite or lick it with the base of a penis or testicle.

But a small portable masturbator Fleshlight Quickshot – a toy, in size not more than a small flashlight, but will become an excellent accompanying person during oral caresses. The masturbator has two entrances, which makes it, in fact, a large, delicate and very functional erective ring.

Just put Quickshot on the penis and smoothly start stimulating it with your hand, and leave the most delicious for your mouth – the head of the penis. The man will moan sweetly from such frictions, and you will be happy as possible.
By the way, it happens In black.
Erectational rings and lasso.
If there is a way to delay its ejaculation, then this simply unrealistically strengthen the sensation and experience. . As a result, a man awaits a very strong and stormy orgasm.
Yes! His eyes will roll up with pleasure.
To translate it into reality, try Lasso for a member. This is a type of rings for an erection. It simply puts on the penis at the time of the most strong excitement and is delayed, which prevents the ejaculation and pulls the orgasm.
Continue to caress the penis, and then just weaken the lasso, the effect will be unrealistic.

The main thing is not to pull the penis trunk so that it does not hurt.
You can keep Lasso at a maximum of 20 minutes, Then you need to resume blood flow again.

Lasso, basically, are classic, such as silicone Sweeter from 50 Shades of Grey. But Orion has a cool company Lasso with a patch for a scrotum.
But as for the erectational rings, there is a whole world.
In addition to increasing the erection and restraining orgasm, the rings are with anal stimulants, with scrotum massages and vibration, Well, a bunch of other cool pieces.

If a man is not shy, then A ring with anal stimulant is a very good option for stormy sensations.
Pipedream has a cool silicone anal chain, And the famous Tom of Finland released anal ball!

Vibricol – cool option, which is then useful with vaginal sex, t.To. Vibroopul will stimulate the clitoris.
And so, the vibro -legged is simply put on a member, turns the vibrator to the scrotum – here is additional stimulation. The man will be delighted.
You can diversify oral sex somehow, the main thing is to use imagination.
A man can tickle with different feathers, shake handcuffs and tie his eyes, or spank a little with a lap. And of course, it is important to be involved in the process.
After all, in order to give a real pleasure to the partner, you need to experience it yourself and let every touch through yourself.