How to caress women's chest? Tips, technology and accessories.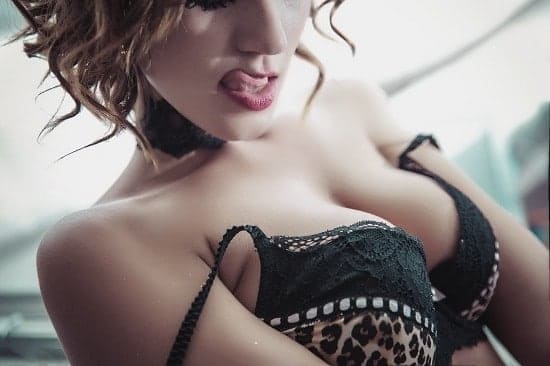 Female breast plays a very important role in sex. This is one of the most sensitive erogenous zones. And some women are sometimes able to experience an orgasm only from stimulation of nipples without touching the clitoris or penetrating the vagina. The female breasts are bewitching on men: even they are pleased to look at her, and to touch, crush, kiss – even more so. Today we will talk about how and what is best to caress the female breast and when this cannot be done.
Does all women like breast caresses
It would seem that the chest is an erogenous zone, touching it should always be pleasant. But our body is unique. And what one woman will like, the other can leave indifferent or bring discomfort. And although breast caresses are one of the "standard" scripts of the prelude to sex and the subsequent actions of a man, such a course of events is not suitable for all women. And there may be several reasons for this:
Hormonal background. At some moments of life, caressing breasts can be unpleasant for a woman. This is usually due to certain periods of the cycle, pregnancy, breastfeeding, menopause.
Psychological factors. There is a chance that a woman with unpleasant associations with touching her breast will experience discomfort from such caresses with any partner. For example, women who have experienced serious diseases of the mammary gland and associated medical manipulations, or those who have suffered from sexual violence. Various complexes can also provoke the reluctance of touching the chest. Here, as they say, the matter is not in size and form, but in how a person perceives himself. If a woman believes that she has too small or large breasts, then she may be shy about her and not allow her to touch her partner.
Features of the structure. Of course, you can caress any chest. And the number of nerve endings does not depend on the size of the gland. But everything is individual: someone more like gross and sharp movements, squeezing, biting the nipples, and others-only tender touches and kisses.
Do not forget that preferences in sex, as in food, change over time. And if your partner does not like something today, this does not mean that such caresses will not bring her pleasant sensations in a few days. Therefore, it is so important to avoid grayness and boredom in sexual activity, it is necessary to add variety to it, try something new, constantly experiment.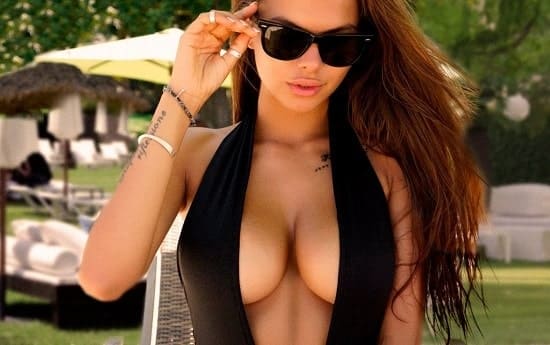 How to caress women's breasts correctly
So, let's move on to the most interesting: how to caress the female breast correctly. And here experts give several important tips:
Do not grab the chest right away. Especially if you plan to have sex with this woman for the first time. Pay attention to other erogenous zones, for example, kiss it and hug it, stroke on your back, press it to yourself. Someone will really like kisses of the neck, shoulders, hands, tender touches of other parts of the body, and only after that it will be appropriate to move on to chest stimulation.
Do not take off your clothes at once. Do not rush to climb with your hands under the jacket or bra to your partner. Start the game before exposure. Her nipples are very sensitive to touch and temperatures. Therefore, you can iron it through clothes, rub and press. And it will give its effect. You can even remove the bra so that it will be delighted and in the sweet anticipation of sexual intercourse.
The intensity of movements. Breasts are a very tender part of the female body. Of course, someone loves rude and sharp movements. But it is better to start with delicate touch and kisses. Especially if you do not know the preferences of the partner yet.
Do not be afraid to talk and ask questions. After all, only the girl herself can know exactly what she likes and what kind of caresses she is more pleasant.
When playing with one, don't forget about the other. Please note that both breasts need to caress. You can play with them alternately, but still you should not deprive some breasts with attention.
Try to caress not only in bed, but also at heart. Change locations, try new poses. Do not forget that the mammary glands can be stimulated not only during the prelude, but also with active frictions. Choose the most convenient poses for this.
Try tease it. Without touching the nipples with your hands, caress them with your tongue and lips. Change the speed and intensity of movements.
Ask her to caress herself during sex. Let the woman touch her chest, stroke, mights her body. It will strengthen your and its excitement, make sex more sensual and passionate.
Caress the female breasts the same way you would caress the clitoris. There are many different options that will give you both pleasure. Try them all, look for what starts you.
Experiment with temperatures. To stimulate the breast, you can use pieces of ice, toys that can be heated or cooled.
And caress not only nipples and areola around them. Do not deprive the side part and base of the chest, a hollow between them. You can even try an interesting type of sex when a member is trembling between the breasts. This is an intromammaric sex that will be a pleasant discovery for you and your partner if you have not tried it yet. It will be especially liked when she has a large chest size. The main thing, do not forget to use the lubricant in the process and act carefully so as not to hurt yourself or it.
Using toys from a sex shop for breast caresses
You can caress the woman's breasts with the help of various toys sold in a sex shop. For this, things and devices specially designed to stimulate the mammary glands are suitable, as well as what you use in your usual games. Most often, various toys with vibration are used to stimulate breasts. And here it does not matter, unlike vaginal or anal stimulation, the size of the device. The main thing is the operating modes: intensity and vibration pattern.
Also, various liquid vibrators are bought to excite women, which can be applied to both the clitoris and on the nipples. And for enhanced stimulation, various clamps for nipples and vacuum pumps are acquired. If you decide to use toys from a store for adults for breast caresses, start with simpler options, for example, with vibrators. With improvised ways of stimulation of the breast, for example, the ligation of the glands with ropes or linen clothespins in this case, it is unsafe – the chest is too tender part of the female body, it is easy to injure.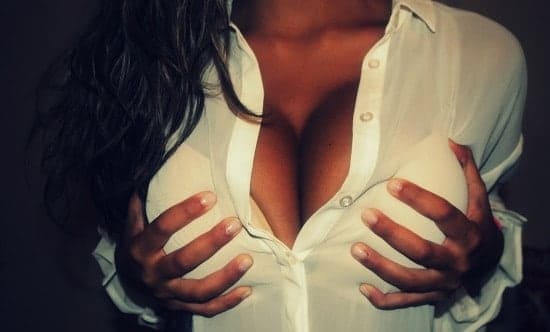 Vacuum pumps
Some women use vacuum pump to enlarge breast, and not to get pleasure. The device acts approximately the same as in the case of the penis: under the influence of vacuum, the blood rushes to the chest. It becomes more sensitive and filled, blushes, the nipples begin to stick out, which acts excitingly on a man and looks very beautiful. But many use such a device precisely in order to experience languid pain and increase in desire, enhance sensitivity.
Vacuum pump for the chest must be used in the same way as the pump for the penis. The scope before the procedure must be washed well and dry. Then a bowl of the pump is put on the chest, its tight fit to the skin is ensured. A special pear creates negative pressure. You can control this process or transfer to the management of the partner. Safe stay inside the vacuum pump for the mammary gland does not exceed 15 minutes. But this is for lovers of this kind of caress. Ordinary couples Enough 1-5 minutes.
If, in the process of using a vacuum pump, a woman felt severe pain, her chest changed the color to the bluish, other disturbing symptoms appeared, the device should be removed and, if necessary, consult a doctor. Also remember that vacuum pumps are of different diameters. There are devices that create negative pressure only for the nipples.
Breed clamps
The clamps for the nipples are different depending on the goals of use:
for compression;
for suspension of goods;
To tie a sex fur or bed.
Clips can be connected by a chain, equipped with vibration or special contacts that conduct current. In any case, the use of even the simplest clamps will give a woman the strongest sensation in its intensity. Someone will not like such affection. But some who are fed up with ordinary sex love more stringent forms of stimulation, will appreciate the clamps of the nipples.
The clamp has a simple device. Outwardly, it looks like an ordinary underwear, but its ends are equipped with a special rubber or silicone coating, which prevents the injury of the nipple. In fact, you can use such a toy for both the female and for the male chest. The main thing is that the compression time does not exceed 15 minutes.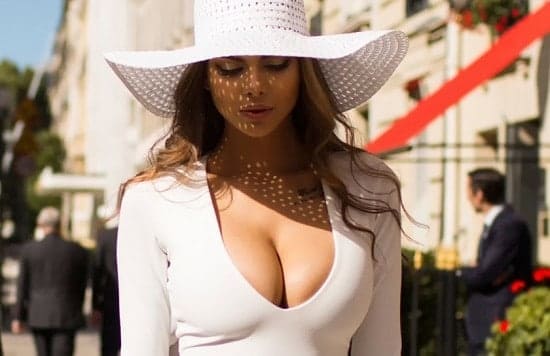 Toys with vibration
For games with nipples, any toys equipped with vibration are suitable. The shape, size, color does not matter here. The main thing is vibration modes. The more there are in the toy, the more interesting your game will be and more opportunities for experiments. Do not forget that today you can caress your partner, even if you are far from her. For this it is perfect toys that can be controlled through a smartphone.
Especially suitable for stimulating the nipples of the device designed for the clitoris. These are pulsators, vacuum-wave stimulants, toys with processes and special nozzles for the clitoris, classic vibration massages, oral sex imitators. You can pamper the partner with unusual caresses with a mini-vibrator or vibrators that are put on the finger.
Liquid vibrator
Today, more and more fans are another option for stimulation of the breast – the use of liquid vibrators. When applying to the nipples, such funds give a temporary effect, similar to vibration or pulsation, a small burning. The duration of the action can be different – from 5 to 25 minutes. It depends not only on the characteristics of the product, but also on the individual characteristics of the woman.
In combination with additional stimulation of the chest, clitoris, vagina, anus and other erogenous zones, the use of a liquid vibrator can bring the woman multiple orgasms, as well as give such vivid sensations that she never experienced. But this pleasure is for the elect – liquid vibrators like and not everyone is suitable.
When you can't caress your chest
Sometimes breast stimulation causes discomfort or is unsafe for a woman's health. So, it is not advisable to touch this part of the body if there are:
breast diseases, including tumors and neoplasms;
during pregnancy, as this can provoke uterine contractions, which means it will lead to premature birth or become a threat to the fetus;
if there are open wounds and abrasions on the skin of the chest, irritation, cracks in the area of areola and nipples;
during lactation (you can caress the chest very carefully, without the use of sex toys).
.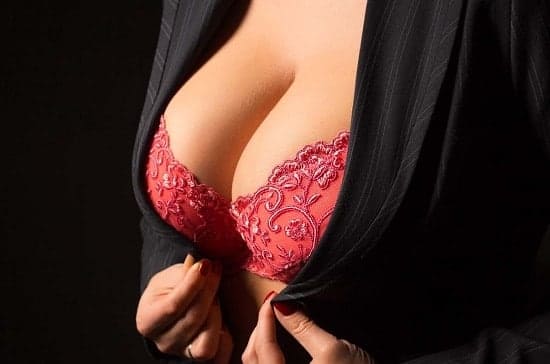 .
Some women are not sensitive to breast caresses or they are unpleasant for them. If she says that there is no need to touch her breasts, then listen. Take up the stimulation of other erogenous zones that bring your partner more pleasure.
Questions about breast stimulation
Most likely, you used the wrong toy or kept it on the body for too long. If the pain does not stop or there are some other alarming symptoms, you must go to the doctor. The specialist will examine, prescribe treatment, if necessary.It happens that after childbirth and feeding the baby in a woman disappears or, conversely, the sensitivity of the breast increases. This is due to the psychological side of the issue and the hormonal background. If you want to experience breast caresses and enjoy them, frankly talk to your husband. Relax and allow him to touch and massage your chest lightly, slowly move on to other stages. Regular caresses will remove fear from your life and return the joy of touch.The correct use of high-quality goods from a sex shop did not harm anyone yet. The main thing is that both of you like what you feel. Read carefully the instructions for the toy and follow the rules written in it. Do not increase the termination of the clamps on the nipples, as this can lead to hematomas and other negative consequences. Also remove the toy immediately if it brings unbearable pain or other disturbing symptoms appeared.