Should a girl give a blowjob?.

Oral sex has become very popular, first of all — thanks to the porn industry, where almost every video begins with a blowjob. In the heads of men, this type of sex has become a kind of everyday life. And most young people are sincerely surprised, and even indignant when the girl refuses to make a blowjob. Is it really a female duty now?
No no and one more time no. It can be immediately stated that everything that happens in bed can only occur at a mutual desire. If something causes rejection or negative — it must stop immediately. Even if we are talking about blowjob. But why do men so persistently require him?
What does a man feel with a blowjob and what a girl feels?
Of course, that a man feels with such an effect a complete gamut of sexual pleasure. Especially when it comes to deep minerals, when the larynx stimulates the most sensitive zones of the penis. A well -made blowjob gives where A greater variety of sensations, than ordinary sex. After all, a girl can wield her tongue, can put a piece of ice or mint candy behind her cheek, can bite slightly with teeth.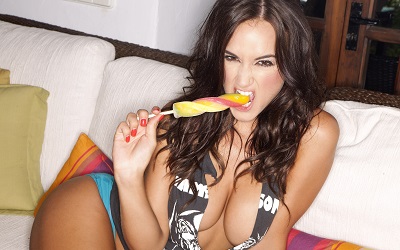 A variety of actions is huge, a blowjob can give a slow or quick intensity of passion, and a man also has the opportunity to cum in his mouth, without fear of the consequences in the form of pregnancy. In a word, a blowjob gives a man a lot, and besides this, allows you to enjoy the subordinate position of a girlfriend standing in front of him on his knees, and even control her movements, holding her hair, if there is a tendency to BDSM Grams. But how does the girl feel?
Some women know how to sincerely enjoy the blowjob, excited from this, and even reaching orgasm without any touch on the part of a man. But this one The process does not give pleasure at all. Some girls are even afraid to make a deep blowjob, for example, fearing to suffocate or feeling nausea. Lack of experience, distrust of a partner or simply mood can cause a desire to abandon oral caresses. Every girl should understand that she has the right to refuse at any time, regardless of what a partner wants.
How to learn to make a blowjob to have fun?
Sometimes fear of a blowjob or unwillingness to make it caused by a lack of experience. In this case, a girl can learn and practice if she has such a desire. You can buy a dildo or even a regular banana for this.