How to make a throat blowjob? Step -by -step instructions for women.

What is a deep throat?
In a classic mineral, the girl partially swallows the penis, focusing on the head, trunk and scrotum. A deep throat – This maximum swallow of a member when the tip of the nose touches male pubis. Deep throat – These are incredible sensations that cannot be compared with a classic blowjob.
Deep throat – This is a forbidden fruit. All girls want to learn to swallow a member of any size, but underwater stones always appear. The most frightening problem of throat technology – Possible gag reflex. No one is safe from this. I mean, you can really moan in the process of throat blowjob. Especially if you and your partner have a hearty dinner in some restaurant before oral sex.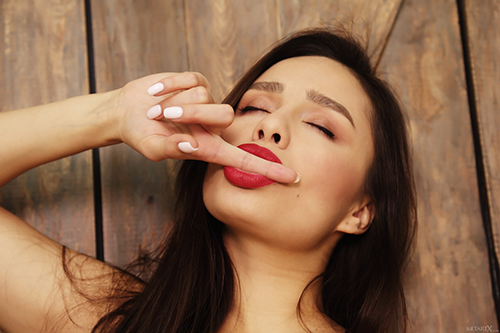 Where came the popularity of the throat blowjob?
On the Internet you can find hundreds of courses, marathons, trainings and teaching videos on how to learn how to perform a throat blowjob. And the popularity of this technique appeared thanks to the porn industry in which adult films actresses demonstrate their throat abilities. You probably noticed that most porn actresses swallow members of any size without any difficulties. Tears, snot does not flow, the gag reflex does not appear. Aerobatics!
Deep sip or ordinary blowjob. What's better?
Just imagine that you are walking in an entertainment park. There are two attractions: exciting American slide and steam locomotive. The choice is obvious, just as in a blowjob. Deep Throat – These are new sensations that you and your partner need.
What does a man feel?
Fantastic bliss. The throat walls are much more sensitive than the oral cavity. There are no teeth and the involuntary compression of the penis constantly occurs. The sensations are just magnificent!
Throat blowjob covers the entire length of the male penis, And not a single centimeter will be left without attention. And this helps to increase excitement and strengthen the male orgasm.
Blurred makeup, tears, saliva and defenseless appearance of a girl excites many men. It looks very sexy.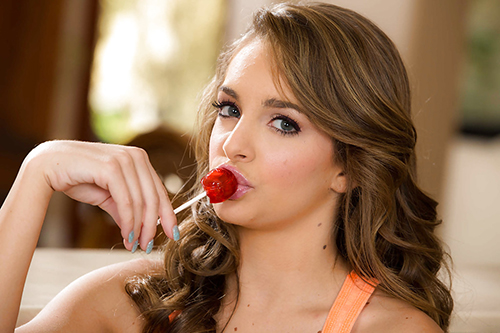 What does a woman feel?
Definitely, more pluses. Involuntary compression in the throat, maximum stimulation of the throat and the very fact that the penis flooded the girl's mouth, excites to the fullest coil. During a throat blowjob, you can feel oral orgasm. This is not a myth, just a very rare case.
An important plus – This Improving female self -esteem. Most of the girls reject the throat blowjob. And in vain. Perhaps your man has never felt the bliss of a deep throat in his life. And not a single woman granted him a sort of bliss. In this case, you will be the first. A feeling of importance and features immediately arises: they say, well done, he never had such sensations, and I became a pioneer.
What is the complexity of a deep throat?
Vomiting reflex. You will get a member. And it will be fiasco. Realizing the possibility of vomiting reflex, 80% of girls are afraid and, of course, deny themselves pleasure.
And they do the right thing, because without much knowledge and ability to swallow the penis is not recommended.
Women are divided into two types: Those who are afraid, closing the throat on the castle, live without a deep throat. And those girls who understand the complexity of technology, learn, develop skills and want to get rid of a cunning vomiting reflex. Imagine that you are the second type of purposeful women.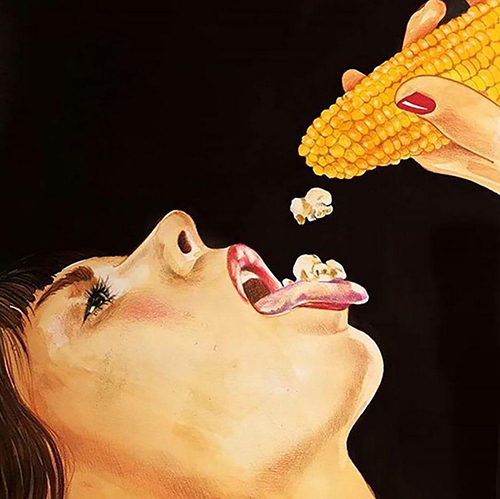 Why gag reflex appears during the throat blowjob?
This is fine. This is a protective reaction of the body, Because before before swallowing, you carefully chewed any food. And now you are trying to put a stick of sausage in the throat. Or sausage. Naturally, the body does not like this, so there is a gag reflex.
Get reflex during throat blowjob – it's not a constant feeling. It will last the first time, until the body is completely used to.
A man should also take part in your fight against vomiting reflex. Explain to the partner that the first time it will not work.
The first steps to the throat blowjob
It's complicated. Patience, determination and wild desire to swallow a member of any size will help.
First rehearsal, then performance
The first steps to master the throat blowjob must be performed on the phallus. And don't forget about the oral lubricant. The presence of lubrication liberates and helps get rid of discomfort.