Sagami: from Japan with love.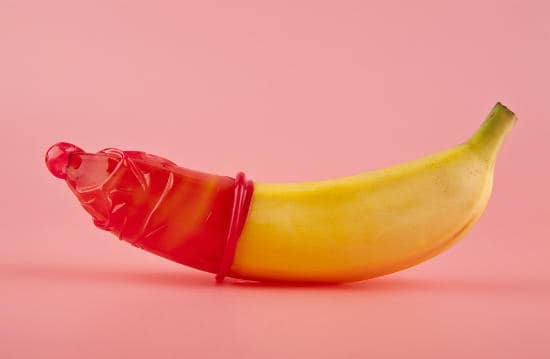 Condoms – indispensable attribute in sex. Sex has been arranged for a long time not only on holidays. And it does not have to end with pregnancy. Yes, in the 21st century, sex – a game, a way to get pleasure, exercise for body and psychological unloading. And it must be safe! Condoms not only allow you to protect themselves from unwanted pregnancy, they protect against infections, various STDs. But, of course, they can weaken feelings. Thick walls of rubber, latex – all this fetters a little, makes contact not so sensual and cramped. And what to do?
Manufacturers Condomov have long stepped ahead. Today they produce models with all kinds of additions: pimples, ribs, stimulating grease. And all this – in order to improve the sensations from sex and make condom convenient and pleasant to use.
But the brand stepped farther Sagami. Imagine a protection in which you feel the warmth of a partner, are not at all constrained by rubber and you are shared by only 0.01 mm. And at the same time, such an ultra subtlety is not to the detriment of protective properties. You think this is a fairy tale? No, these are new technologies in the world of condoms, their homeland is Japan. And today we will tell you about this miracle in our guide on the luxury brand Sagami. Let's start!
Brand history
Japanese company Sagami first appeared on the market in 1934. The brand has no inspirational history, because the Japanese are people of business, not words. Having created a quality product, they launched it on the market and proudly declared themselves. The first models were from high -quality latex. And by the way, these were the first Latex condoms in Japan.
In 1949, they were released the first all over the world Color condoms. At first they were blue and yellow, but over time the color palette expanded. In 1963 – the first fitting condoms, in 1976 – an elastic band with a point structure. But their largest breakthrough occurred in 1998, it was then that they created protection from polyurethane, completely new material. And today the main part of their products is made from it.
You think they stopped at it? No matter how. Polyurethane is thinner than latex, but why not make it even thinner? In 2006, the walls managed to make only 0.02mm thick, in 2008 – 0.017mm, and in 2013 – 0.01mm. Today it is the thinnest condoms in the world. And they have no analogues.
We can safely say that Sagami sets the tone for all contraceptive manufacturers. They are innovators, pioneers, creators of a unique product. All new chips that appeared in defense – their merit.
Today Sagami – Not just a company, but a whole corporation. They have representatives in 80 countries. Manufacturers of polyurethane condoms are leaders in the contraception market, and Sagami – Legend among leaders. By right, the best of the best.
What else you need to know about Sagami?
The brand produces both condoms from high -quality latex and polyurethane. The second products are much higher in cost. Anyway, Sagami cannot be called a democratic brand. Starting price of small packaging: 359 rubles (a pack of three pieces). But the most expensive reaches 3590 rubles for 12 pieces. Is such a price justified? Definitely – yes!
It is like with products. You can buy fast-cooking noodles, or tomatoes with eco-farm along with a high-quality steak. Buying condoms Sagami, The buyer acquires safety that can provide high -quality intimate with the most natural sensations. It's worth a try!
Sagams are super -resistant, withstand enormous breakdown and provide almost 100% protection. Plus they are treated with a special lubricant and acid solution that does not have any negative effects on the mucous membrane of both partners. Products that are safe for health simply do not exist. This is a unique product!
What is polyurethane and what are its advantages?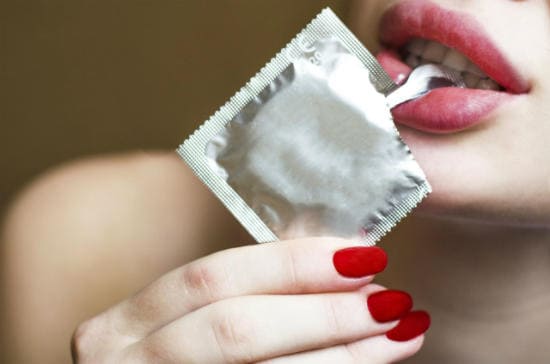 For a long time condoms made exclusively from latex. Despite the high strength of this material, it has a number of shortcomings. For example, the unpleasant smell of rubber, plus many people have a frequent allergic reaction when using it. But do not rush to throw away your latex products. Top manufacturers improved this material, making it almost without smell, and not all allergies are allergic to Latex. Someone is generally crazy only from latex condoms, here it tastes and color, as they say.
Well, for those to whom Latex really reduces sensitivity and does not fit, new material was invented – polyurethane. This is a synthetic material in its properties similar to rubber, but ahead of it with several advantages.
This is first of all:
Hypoallergenicity. The material is completely safe, does not cause irritation, rashes and itching. For delicate skin of an intimate zone, this is an important indicator.
Superfinity. In general, the material is three times thinner Latex. Therefore, if ordinary condoms greatly reduce sensitivity, it is worth replacing them with polyurethane.
Complete transparency. Such protection is not visible and not felt, fully smooth, you will not immediately understand that sex is generally a condom.
Lack of smell. It is not completely, the exception is only condoms with additional flavoring. Everything is thought out with care for people with sensitive smell.
Increased shelf life. If latex products are stored for 3 years, then polyurethane – 5 or more.
Plus polyurethane high resistance to liquids. With it you can use absolutely any lubricant, including very fat.
Products
The activities of the corporation are aimed precisely at the production condoms. Among them there are both legendary classical products and unusual new products.
Sagami Original 001 – If you start a review of products, then from the legend. This is the most subtle condom model all over the world. Designed for the closest contacts, shares partners by only 10 microns, wall thickness – 0.01mm. But at the same time they are safe. Thin walls are resistant to friction and stretching no worse than denser. But be careful, this is not a model for giants. In length – 17 cm, in diameter – 3.6 cm. In packaging 5 pieces.
Sagami Xtreme №5 Miracle Fit – These are 5 high -quality products in bright packaging. They have as many as two narrowing zones, this allowed not to do the drive. And without it, a small "spacesuit" does not form on the tip of the head so that she feels the partner as fully as possible. Their form is fully realistic. Made of latex, translucent, but with a pleasant pink tint and smell lubrication. In length – 19 cm, and in width – 5.2 cm.
Sagami Energy – This is a model with a pleasant aroma. Their silicone lubricant has the smell of a well -known energy drink Red Bull. Yes, only the Japanese could definitely think of this. Apparently they wanted sex to be really "inspiring". Despite the fact that latex condoms, they are quite thin – 0.04 mm. In length – standard 19 cm, in width – 5.8.
Sagami Cobra – Provide a strong girth, just like a deadly cobra. But unlike it, this girth does not kill, but gives more pleasure. The essence of the development of these condoms was simple – the Japanese made a cone -shaped condom for super dense fit. And they coped with this wonderful. But keep in mind, the condoms are really narrow. In length – 19 cm. But in width – 4.4 cm in the narrowest place. Three products packaging.
Sagami Fit v – These are two in one. These condoms simultaneously prolong pleasure and bring notes of novelty to intimate. And it's all about a special wave texture. In total, on the condome 6 waves of the waves located along the entire length, pronounced, but very soft and pleasant. So if you love something new and unusual, they suit you. Total in a pack of 12 pieces, 19 cm long and with a width of 5.2 cm.
Sagami Hot Kiss – intrigue already only bright pink packaging. By the way, the brand has all the products in very beautiful packaging, and many condoms are packed in an interesting and most importantly convenient capacity of the type of lens. The Japanese painfully love aesthetics in everything, and carefully think through every detail. HOT KISS – with warming grease. Everything for cute ladies so that you can feel special warmth. Upon contact the vagina with the lubricant, this effect is activated, and with it the sliding is intensified 10 times compared to classic lubricants on the silver. Length – 19 cm, diameter – 2.4 – 5.2 cm. Polyurethane products, in a pack 5 pieces.
Sagami Original Quick 002 – reliable and thin at the same time. Their thickness is 0.02mm, while they are 3 times stronger than thicker latex analogues. Plus they differ in strong thermal conductivity, in other words, the warmth of the body is transmitted as if partners and does not share anything at all. Everything for the most realistic sensations. In length – 17 cm, in width – 5.5 cm. Pack of 6 pieces.
Sagami Original 002 – very similar to the previous model. Very smooth, transparent, and as a result – imperceptible. Differ in large size: 19 cm in length and 5.8 in width. And a large pack: 12 pieces.
Sagami Xtreme №5 Lemonade – Funny and playful. On colorful and funny packaging, their playfulness does not end. By color, they are with a pleasant salad shade, and on the inside they have fairly small pimples for point additional stimulation. And the top of unusualness – lubricant with aroma of lemonade. Yes, Sagami really love to surprise. Each conD is packed in a small box, which is very convenient to carry with you in a pocket or purse. Packaging for 5 products, in length by cond – 19 cm, in width – 5.4
Sagami has a lot, very many tastes. And pleasant Lubrication – Madly starts. There is a model with aroma Coca-Cola, Mint, Strawberries. The brand definitely deserves the title "Leader among Leaders".