Lubrices for sex: what are they and how to use them.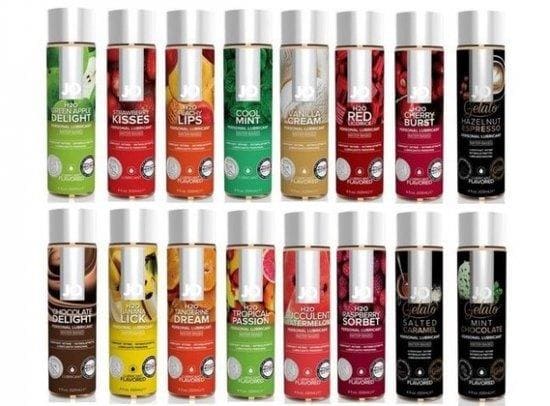 Almost all sex toys are used with lubricants, it so happened. After all, there are often no preliminary caresses with toys, and even if you are perfectly excited yourself, use them in tandem with a partner, see part -time porn, you should remember that vibrator material differs from human skin, and the friction of the vibrator will be much higher. And for some and without toys, things are not very good with natural excitement and isolation of lubrication, usually this is due to age-related changes that any diseases, or can be attributed to an individual peculiarity of the body. Tolerate discomfort and subsequently spoil your sex – such an idea. Therefore, today we study all those bottles and tubes that are sold in the section "Gels, lubricants, creams", learn to distinguish them and find out why they are needed in general.
Fundamentals of lubricants
First, let's deal with the basics of lubricant.
They are on water, silicone, butter, glycerin and combined (water-silicone) basis, the latter are also often called hybrid lubricants.
Water -based lubricants.
The simplest and at the same time The most popular lubricants.

Why? Just a water base is compatible with all condoms And with any Sex toys From absolutely any materials. Whether it is silicone, glass, metal, or capricious "Live skin".

Another water -based lubricant as much as possible to natural natural female lubricant, it is used for dryness and discomfort in partnership sex.
In texture water lubricant is most often liquid, consumed economically, her survivability is average.
And if you think that universality is far from always advantageous, note that there is a lot "specialized" lubricant also have a water base – Lubrices for anal sex, exciting or Anesthetic lubricants.
Have a water -based lubricant tube on a bedside table – it will never be superfluous!

Silicon -based lubrication.
"Where I put it, and take it there" – This is actually not when the husband asks his wife, where his socks are, but about silicone -based lubricants.
The most thick, long -playing and reliable lubricants In the whole spectrum.

Amazing for anal sex, fisting and other fraud with non -standard holes And large toys.
They provide simply breathtaking sliding, do not spread, do not dry out.

But with such a number of advantages, there must probably be cons?
Yes, they are: silicone -based lubricants cannot be used with condoms, silicone toys, PVC, latex, "Live skin". Silicone lubricant spoils the appearance of delicate realistic materials, bringing toys into disrepair.
But such lubricants are perfectly in contact with metal or glass, as well as in contact "The skin to the skin".
Silicone lubricants – Ideal lubricants for "naked" anal sex, You can't imagine better.
Lubrication on a combined (hybrid) basis.
In 99.9 percent of cases, this is lubrication from a mixture of water and silicone. This is the best of both worlds.
Most of these lubricants are compatible with condoms and developed For protected and extremely comfortable anal sex. But still clarify, or study in the instructions/on the package, which is written by the manufacturer about compatibility with condomes or toys.
Oil -based lubricants.
Baby, this is hardcore! This is if you want to put pineapple or one and a half mineral water in your ass, not otherwise.
Oil foundations – for hard and serious penetrations.
Allotment rubber gloves on the elbow for entourage (or Vinyl, if the surroundings are not needed, and in general you are just starting), dipped his hands in the jar, and forward, check their partner for strength.

About banks – there are such legendary Boy Butter banks, Big And Small, You probably saw them in hardcore porn if you love this.
They look like banks with Margarine, but in fact – this is for those who are on a diet, and instead of dessert – fisting.
Banks are excellent, we recommend everyone. Just don't play 🙂 And you don't need to smear bread!

Glycerin -based lubricants.
These are usually edible oral lubricants. Complex mixture, complex composition. With condoms and toys, you should not use. The pussy for the pussy, in principle, you can.
The best option will be smear on a partner and passionately lick.
The appointment of lubricants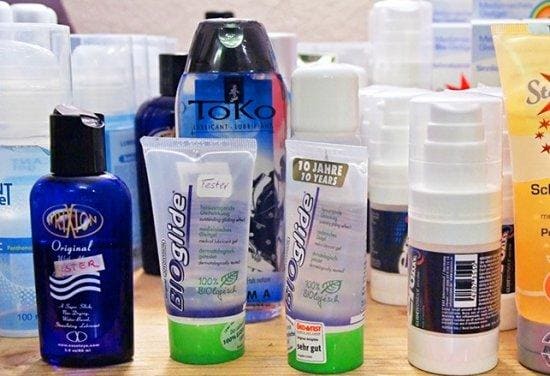 With the basics, it seems, figured out. Now let's move on to the appointments.
Lubrication of special purpose – sounds like a secret weapon, And in fact it is it. When you need something special, you go to the store for a special tube.
Either when you are bored, or when you want variety, or when you want increased sensitivity or just very passionate sex.
Let's see what kind of lubricants there are specializations?
Vaginal lubricants.
Lubrication for classic vaginal sex with dryness, or suitable for use with inserted vibrators.
And probably there is nothing more to say about this section. In demand, always relevant, but a little boring.

Customer reviews:
–Aqua water -based lubrication – Lubricant 100 ml
"I liked the grease very much! I have not tried expensive lubricants, I can discover something new for myself, but so far I have no reason to change it to another. The ideal price-quality ratio. A pleasant soft smell. Lubrication lubricates very well and is suitable for all toys.
The only minus that can be noted is not very convenient packaging, they already wrote about this and yes really not convenient flip-top cover. The case is not transparent, but you can close your eyes for this.
Bottom line: good quality lubrication from the Russian manufacturer at an affordable price."

Anal lubricants.
Specially designed compounds for anal sex. If you, for example, buy Anal plug And you think – take just a lubricant or grease marked "Anal", Will there be a difference, then I will tell you what will happen.
Even if their basis is the same, The components are selected so as to relax the anus, And it is possible to anesthetize a little.
Anal lubricants are not marketing, they are very good.
Most of the unsuccessful experiments of anal sex happened just due to the lack of a correct lubricant! So anal lubricants – be!

Customer reviews:
–Aqua water -based anal lubricant – anal 100 ml
"It glides well, does not dry out, does not leave sticky traces, it suits both anal and for classic sex, without extraneous smells, is enough for a long time… In general, there's nothing to complain about. Take you will not regret it! And comfortable sex, gentlemen! =)"

Oral (edible/taste) lubricants.
This is probably such a special category. Oral lubricants were invented by a cunning feature that his wife did not suck. Well, she did not like to suck, she was not tasty.
The taste of sperm is rarely pleasant, and generally depends on many factors. So, To always be tasty and buzz – oral lubricants.

Well, for cunnilingus delicious too, yes.
Options – mass, it's even cooler than choosing a cocktail in the bar – apple, strawberries, cherries, pina-lodge, vanilla, kiwi, chocolate, walnut espresso, even with bacon are!
For every taste and wallet, eat – I don't want. By the way, some brands, for example, System Jo, Make edible water -based lubricants that can be equally safe to eat, use in partnership sex and even with toys.
I think it's fine, and God, keep the queen. Well, you understand)

Customer reviews:
–Flavored gel lick it himbeere (raspberries) 100 ml
"Dries quickly, but so tasty that you don't even notice it. Of all the oral lubricants suitable for vegans – the best option."
Exciting lubricants.
A very cool thing! After all, often people buy lubricants who, in principle, do not need anything in sexshop. Buy for comfort. They buy because there are no preludes, or its results are somehow slightly lower than those that you both counted on.
So, in this case, it is better to take not just a lubricant, but an exciting lubricant.
She will improve an erection for men, and women will help to tune in to intimacy, get excited and even stimulate the production of natural lubrication.
Sometimes such lubrices enhance sexual sensations, making sensitivity higher and Orgasms are brighter.
In short, it will come in handy on the farm)

Customer reviews:
–Exciting female gel to increase sensitivity Viamax Sensitive, 50 ml.
"This is not our first gel with an exciting effect, so there is something to compare with.
Now this gel has tried. We really enjoyed! Transparent, homogeneous, glides well without much smell, there is no feeling of discomfort or burning, like many others.
The effect of increasing orgasm is present, in our case a very strong! It really feels how the walls of the vagina swell and the orgasm comes immediately, almost immediately.
The review is based on the first impressions of the gel, we will try again.
Took this gel replacement "Spanish Fly exciting cream", The composition of the main elements is similar."
Lubrication.
Intimate cosmetics that can be used and "Without Palevo", under the pretext of an ordinary lubricant, and in parallel Surprise your girlfriend in size and cool sex.
But you can use it openly, in addition to lubricants, to increase the penis there are gels and creams that give a little in length and a little more in thickness, and also enhance the erection. Cool things for him and for her.

Customer reviews:
–Cream for an increase in a member Hot XXL Creme for Men 50 ml
"The cream really works =) I used it as for jelking (I achieved ~ 1.5 cm per month!!!) and immediately before sex, I lasted a little more than an hour (usually about 20-30 minutes maximum) I recommend that everyone already has suspicions of their 'lethargy';) take 2 at once, the volume is not enough, I have already ended, I order the second"

Extending lubricants (prolongers/prolongants).
This is if both of you are not satisfied with the time of your sexual intercourse, and you came to the conclusion that you need to change something.
This happens very easily!
Lubricants with light, slightly dulling sensitivity compositions. Applied to the head of the penis. More such lubricants are put at the very tip of the extending condoms.
If you overdo it, you can turn into a plowman-terrorist, so do not be greedy and carefully follow everything that is written in the instructions.

Customer reviews:
–Spray Prolongator for men Rino 10 ml
"I used to use the prolonging cream of the same brand. The spray is generally more convenient and as it seemed to me more effective.
Unfortunately, there is no instructions in the kit, but googling I realized that you need to spray the head 15 minutes before the start.
The result is very effective-the average 5-7 minutes with the proper approach can be turned into 45-60.
At first, numbness is almost complete and at least with an excellent erection. Further sensations begin to return.
The advantages are obvious – the partner will always remain quite, of the minuses – a complete loss of sensations for the first minutes of use."
Warming lubricants.
Here the name of the section speaks for itself. These lubricants do what they do? That's right, they warm!
And here it all depends on the composition and individual sensitivity – some warm a little, some almost burn.
This lubricant format is often taken on "Turn", Something new to bed to bring something to try. They are still sometimes with exciting properties. But we have already talked about exciting lubricants!)

Customer reviews:
–Gel grease with a warming effect, water -based – Flutschi Original 200 ml
"Very good lubricant. We use for anal sex, very suitable. It has interesting "warming" effect, at the expense of it you feel a light burning. Of the minuses, I can note that the lubrication is liquid in comparison with some others. At the same time, it moisturizes very well. I advise."

Vaginal narrowing.
Oooooo, oooooooooo! Vaginal narrowing lubricants are something. This is really cool!
They allow the girl to make narrow and tight. For example, to impress or please a partner. Or simulate virginity. Or just for funny sex partners for both partners.
The main thing here is not to get hooked on them at all. But this is cool, and you need to try at least once every couple. Especially relevant after the birth of children or age -related changes. Well, lovers, mistresses need to take)

Customer reviews:
–Viamax Tight vaginal narrowing, 50 ml
"Wonderful gel! The sensations are indescribable! And, most pleasant and important (for me personally), no allergic reaction!!! Plus economical expense. I will definitely order it again!))) I highly recommend giving birth to women!))"

Enhancing lubrication sensations.
Here it is, the most diversity of sex. In the first pairs between new lovers, any sex is poured. After everyone begins to think not only about the pleasure of the partner and the process, but also about themselves. This is an absolutely normal desire. And getting an orgasm is sometimes difficult. For such cases, increasing sensitivity and enhancing cream sensations have been invented. There are for men, for women, and unisex. For a penis, for the clitoris, for the vagina, for point G and even for nipples. Work – verified, proved. You just need to find your own.

Customer reviews:
–Exciting and warming cream for women Viamax Warm, 50 ml
"Really great cream, greatly increases sensitivity. Suitable, both for use of one and pair. Sex with him is just explosive."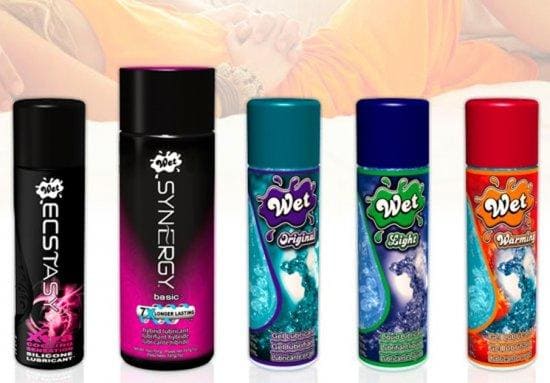 Painkillers (cooling) lubricants.
Not always the same, but often these characteristics go together. Invented to reduce pain during anal sex, or to indulge in vaginal.
Very useful bottles, in fact. After all, people who are afraid of anal sex are divided into two types: with a psychological barrier, and those who hurt. And in the case of pain, the issue is now resolved much easier and faster.

Customer reviews:
–Warming and analgesic anal lubricant JO ANAL H2O WARMING, 120 ml
"Cool lubricant, with the wife of newcomers in anal sex, tried different lubricants, and this really reduces unpleasant sensations at the initial stage, does not dry out for a long time. Solid five. How to end we will order more. We advise everyone."

Antibacterial lubricants.
There are also such, yes! And no matter how much you want, they cannot be used instead of condoms, They will not protect you from 100 percent of known diseases and infections.
But from small bacteria – quite. You can take on vacation, to the forest, at sea, for sex on the street, etc. Or if you have small bacterial intimate sores.

Customer reviews:
–Antibacterial water -based lubricant – o'key with tea tree oil 50g
"I am pleased with grease. Good lubricating effect. The smell is pleasant tea tree, but a little resembles the smell of mint."

Lubrication for fisting.
We already once talked about a briefly about hard anal sex, just hard sex, about fisting and love for large-sized (and sometimes non-standard) objects in all sorts of holes. Well, you want – we feel sorry for or something? We will even tell you and help you! In order not to injure yourself (both physically and morally) – lubricants for fisting. Super-resistant, super-skewed, super-living. They are made in large volumes, in banks, in bottles, half a liter or liter, because when you are fond of this, NUU … do not save) special packages, special formulas. Everything has long been invented for you.

Customer reviews:
–Fisting Pjur Power 500 ml
"The lubrication consistency is really such that it is suitable first of all for hard sex. The lubricant is very pleasant, not sticky, hands after it are velvety. It feels like it covers the skin with a protective layer, there is no feeling of film on the skin. Great packaging – allows you to easily and quickly take the necessary number of lubricants without touching and without smoking the packaging itself.
After all CONTEX Strong, this lubrication is just salvation. I liked the grease so much that I ordered two more packages in reserve. Fortunately, the expiration date allows.
Approximately 500 rubles. per 100 ml. high -quality lubrication from pjur, and all this in convenient packaging. Ratio "price quality" Out of competition.
I RECOMMEND! :)"