How to choose the best condom for yourself.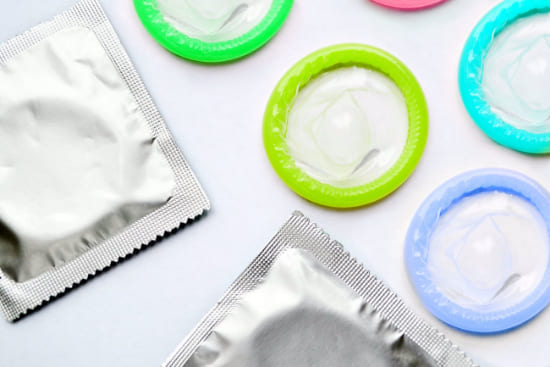 For us in Intimshop, one day was a discovery: it turns out that many people sincerely do not understand condoms, and they are brought into a slight stupor the need to choose presidents. What, how, which company can be taken besides those that everyone has to be sold in any supermarket. And then, embarrassed to look at. Yes, people often do not understand condoms. And how frequent are the complaints that it is difficult to put on, presses, slides, does not feel, do not like … We have not talked about Persists for a long time. Let's talk.
About everything, starting from species, formats, sizes, how to choose before "how to put a condom correctly/sexually", Which of them are the most high and praties. Interesting? Go!
Size
Size is what comfort depends on.
What sometimes men complain about who do not like presidents? Presses, slides and what else … And all because condoms need to be chosen in size.
Moreover, not only in length, as many think, but also in width! Seriously, we pay attention to this.
Absolutely all manufacturers write the parameters of their pre, And if you look closer, ordinary Pentors (such as "classic") have the size of 180×52 or 180×54 mm.
Everything that goes beyond is already large condoms.Increased Pentors are also different.
Let's say, CONTEX EXTRA LARGE have a width of 54 mm, and in a length of 190 mm.
And here Vitalis Large slightly larger, they have a size of 190×57 mm.
Sagami Original L-Size The width is already 58 mm., With all the same 190 mm in length (by the way, we advise you to pay special attention to this brand of Japanese condoms, they are also super -toned, and durable at the same time).
Comfortable German condoms distinguished themselves most of all the variety of sizes My Syze.
Became famous for the fact that on each of their packages they write a scale from 47 to 69. This is the width of the condom in millimeters.
Gradation exists so that you can choose a condom exactly the size of the penis, regardless of whether it is too large or thinner than the usual.
The manufacturer gives recommendations for which circle of the member which condom to select, in accordance with the figure indicated on the packaging.
Do not forget to bring your dragon into a rebellious state, measure it around the circumference and you will always know which my size number you choose.

No. 47 – The width of the condom is 47 mm – it is recommended for a member circumference from 9.5 to 10 cm
No. 49 – for a circle from 10 to 10.5 cm
No. 53 – 10.5 to 11.5 cm.
No. 57 – from 11.5 to 12 cm.
No. 60 – from 12 to 13 cm.
No. 64 – from 13 to 14 cm.
No. 69 – from 14 to 15 cm.
And, accordingly, their length varies from 16 to 22.3 cm, depending on the size. Very convenient latex condoms. You can choose exactly your size.
Latex thickness of Mayz 0.07 mm.
Thickness
The sensations depend on the thickness.
"Like in a spacesuit", "sniff roses in a gas mask" and what else was there – it really was. But it was during the youth of our dads, when there were not so many producers of Persicians, but technology worse than now. The preferences were thicker.
From there and all these folk "wisdoms" went.
Now condoms are made cool. Better materials, or rather equipment, the struggle for the attention of the consumer in the end.
The most advanced ultra -pounds and super sensitive condoms are Japanese sagas.
The same Sagami Original # 3 0.02 L-Size have a wall thickness of only 20 microns – 0.02 mm. (The thickness of the walls of conventional condoms varies in the range of 0.06-0.07 mm.).
In principle, everything Sagami, on the packaging of which there is a designation "0.02" – they belong to a series of ultra -thin.
Besides They are really durable, and the sensations in them are like without them.
Another great Japanese in the sense of transmitting tactile sensations – Okamoto, Their super -toned pentors became a hit at once, as appeared in our market.
British Ganzo And the Germans Vitalis.
For some reason, we also know little about these brands, but their condoms are cool, including thin.
But which brand is well aware of – Domino, The finest Russian pentors, which are worthy of competition to European manufacturers.
Well, if you are confused – choose thin and sensitive Durex.
Durable and reliable, like everything that Durers does. "Millions trust them" (c)
And remember: Section of ultra -thin – All for you if you want very natural sensations.
Super -resistant condoms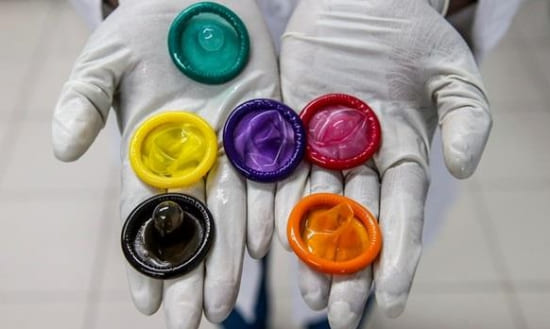 And now we will probably open America for someone.
Seriously, many people do not know about it. That super -strength Persists were not invented at all in order to be won as much as possible with an accidental partner. Although this too.
In fact, they are created specifically for anal sex.
Tactile sensations of the type of "body to body" during a/s are not so important, they are compensated by the feeling of tightness of penetration.
During anal penetration, the condom experiences much more load, so its reliability is especially important here.
If you like to come from the black entrance, choose Continuctions of increased strength.
These are those that have the inscriptions of Strong or Extra Strong on the packaging.
As a rule, they have quite thick walls. For example, u Vitalis it is 0.09 cm, or 0.08 cm at Unilatex.
But here there are exceptions. And again the Japanese Sagami. With a wall thickness of 0.02 mm, these polyurethane condoms Not only super -sensitive, but also not afraid of increased loads.
True, we still recommend using them for vaginal sex to feel the whole tactile buzz as much as possible.
By the way, despite the fact that a lubricant is applied to any preset, for anal sex, we highly recommend an additional take special anal lubricant.
Lubrication on a condom is not enough, especially if you are hot.
…And for sex with unfamiliar partners, there are condoms with spermicidal lubrication, It has a mild disinfection effect for additional protection.
Flavored condoms
Initially, they were invented for oral sex.
Sometimes people are engaged in them with unfamiliar partners, here it is and need delicious A flavored condom (they are often color).
If you have to make a blowjob in a condom – it is better to let it be strawberry or cherry, and not just latex.
That's why flavored presidents have found another application.
Very often couples alternate vaginal and oral sex. If you make a blowjob or cunnilingus immediately after a condom, there will be a slight latex taste in your mouth.
Oral pentors with applied flavored lubricant can disguise it somewhat and make it more pleasant.
If you alternate, oral condoms to help.
In addition to the classic multi -chief, you can try the taste lemonade, Mint, cola, even Energy. Japanese – those still intakes.
By the way, we recall: also invented for oral sex Oral lubricants, They have truly natural tastes, sometimes they can not be distinguished from desserts.
Flavored condoms and delicious lubricants – and in bed you can arrange a real tasting.
Do not thank)
Interesting condoms
Pointed, Ribbed And with antennae.
Everything is clear here – they are created to enhance the sensations of a woman.
They especially succeeded in this Luxe – they released a line of Persists with rather large, but soft antennae and balls that perfectly stimulate girls.
The prayer of the virgin, Control shot or Shock therapy – You should definitely try!
Extending.
Help for men who quickly end or want to extend pleasure.
In fact, this is a ready -made mix from a condom with a prolongator applied to the internal walls – the composition slightly dulls the sensations on the head of the penis, due to which the man lasts longer.
You can have the same thing in separate – a condom plus Prolongator, But this is not always convenient, especially when it comes to the first dates and it is important not to screw up.
That's why – Extending condoms to help.
And finally, sets And large boxes.
If your personal life is stormy enough, take a lot at once.
Firstly, Pentors are what you always need. Secondly, as they say, wholesale is cheaper. And this applies not only to packs of 12 pieces.
The context, for example, has 18 pieces in the package, to choose from – Classic or Ultratonic.

But Real King-Saise Provides unilatex – boxes in which 144 pre. There are both classic and fruit.
Well, for half a year, at least you have enough for you? 😉
Oh yes! We promised about ..
How beautifully to put on a condom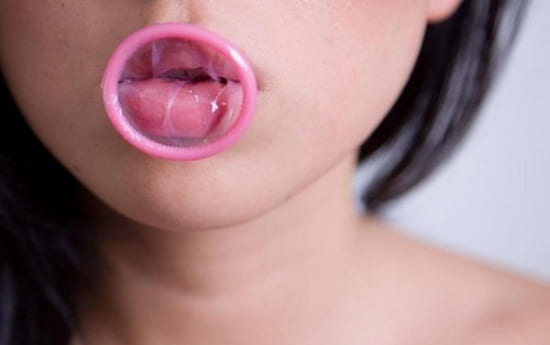 Indeed, there is this: a condom is difficult to sexually put on, especially if there is little experience, especially in the dark.
In fact the main thing here is not to rush. If you are not mistaken with the sides, then everything will be easy.
If something went wrong and in a fit of passion, they first pulled out and tried to roll the gondonchik in the wrong side, no need to turn it over and try to put on again.
Just take a new one and relax.
Hint for girls: Men love when the girl puts on a condom herself. Neatly, beautiful pellets, sexy and slowly.
With two fingers of one hand you need to hold it by the tank, the second – gently rolled out.
And with some dexterity, you can learn how to roll it with one hand, gently sliding with closed fingers along the barrel of the penis.
And a special aerobatics and secret male fetish – . But here you have to practice.
For this exercise you will need either a patient partner, or … you can, of course, on bananas)
As an option – take dildo, close to natural sizes (on average from 13 to 16 cm), and practice it, how to sexually put on a condom.
Lifehack: This is better to do with lubrication. Any one is suitable water -based lubricant, Including oral.
Because only with lubricant you can learn, for example, the "butterfly" technique- when the condom is rolled out along the barrel of the member to two palms, moreover, with rotational movements;)
Great dates!
And remember: condom – Always with yourself!