Porn story about fisting.
I am 42 years old and I am a mother of two adult children. My ex -husband has long disappeared from our life, which I am very happy. However, the current everyday life of an adult woman became a real routine: work, house and cooking, and look for only a partner for one night
I was afraid. Only visiting the sports hall entertain me, which is why I have a beautiful and fit figure. But my fresh life was diluted by one piquant fisting story that occurred recently.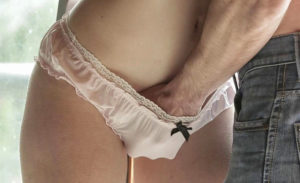 Story about acquaintance with fisting
Just two weeks ago, a new tenant drove into a neighboring house. It was a young guy of about thirty with a fit figure. For some time I watched him and, to my happiness, he was not married without a girl. However, while I watched him, I caught myself on the fact that I terribly wanted sex. My pussy simply rebelled: apparently, the whole passion that I suppressed all these years of lonely life burst out.
One Saturday morning, my neighbor went to charge in his garden. The upper part of the fence that shared our sites was made of metal rods, so an amazing look appeared before me. A young man with a bare torso did active exercises and droplets of sweat flowed through his muscles. This view immediately excited me, and I decided to masturbate with vegetables – this is the only thing that was at hand.
Finding the largest carrot at home, I cleaned it from the peel and, putting on it a condom, introduced it into the vagina. I did not have sex with myself for long, since the carrots were not enough for me.
In a hurry, I changed clothes and went to the market to find the right option. While I was traveling, the excitement did not leave me, it seemed to me that strangers feel moisture of pussy, so they would always mow. They added shame on my nipples, which from excitement was protruded from the jacket. Finally, my eye came across a large Italian cucumber. Its length was almost 30 centimeters, and an impressive diameter – 5 centimeters. It was the perfect phallus for my "game".
Throwing a car in the yard, I rushed into the house. Quickly washing the cucumber and capturing olive oil, I ran into the bedroom and lay down on the bed. When I lifted my dress, I realized that I would not need oil, the crotch was well moistened with my discharge. I made a small pause so that my puffing heart calmed down a little. At first, I drove the cucumber head on the labia, then began to slightly press my clitoris to them, all this already made my hips tremble and cover themselves with goosebumps.
My lubricant has already abundantly moistened the labia, and the cucumber penetrated without any problems. Although this vegetable was large, at a certain angle it perfectly passed into my bosom. It was difficult to believe that such an unit penetrated me, but the sensations claimed the opposite.
The cucumber inside me gave me a lot of pleasure. Unlike traditional porn stories about fisting, where fingers are used, the story with the cucumber was much cooler, as it resembled a male member.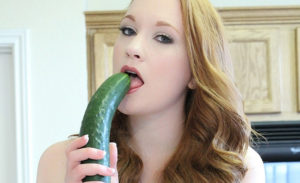 By introducing the cucumber half, I began to listen to my feelings. Having decided to proceed with the progressive movements, I moved them back and forth, penetrating them deeper and deeper. At some point, I felt that he was resting against the rear wall of the uterus. I felt curious, so I recorded a finger at that place of the cucumber, where he entered the vagina.
Having stuck it out, I was mad, since he penetrated me by almost 20 centimeters: apparently, this was suitable for me the size. I immediately introduced it back and in ecstasy I began to fuck my pussy. Despite the fact that the head of the cucumber rested against the wall, and some discomfort arose, the excitement was much stronger.
And then finally, an orgasm enveloped me, my legs were sitting down, and the hips tightened tightly. The cucumber was squeezed by a vagina, which quickly contracted and pulsed while my whole body was wriggled with pleasure.
For a while I was lying in the bed completely exhausted, then I got up and headed for the shower.
The next day turned out to be very sunny, but it was even more beautiful because I did not have to go to work. Yesterday's masturbation helped me throw off the tension, but still my neighbor did not give me rest, so I decided to attract his attention. As a bait, I decided to use my body and a huge bust. But so that it is not obviously and vulgar, furnish everything as an innocent technique of sunshine in the backyard.
For my purposes, I used one of my favorite swimwear, which I bought two years ago, but could not decide to wear it. From above he was in the form of small triangular inserts that barely covered my nipples. The same thing concerned the panties, in them my ass was completely open, and the pussy was hidden behind a thin strap.
Before going out, I looked at my reflection and I liked what I saw in it. It was a beautiful and sexy woman with appetizing forms, not a single man, even 10 years younger, could ignore this.
After making sure that my neighbor is now in the yard, I immediately went to the street. I had to make a lot of effort to behave calmly and at ease, although my heart pounded furiously.
Having installed a chair, I crouched on him, but as soon as I bent down, my nipple jumped out of the bra. In a panic, I began to correct him and when I succeeded, I hastened to settle down. All this time, the neighbor was closely watching me and from this I was already uneasy. Honestly, I already cursed myself for this stupid idea: it seemed to me that he had a bit out me.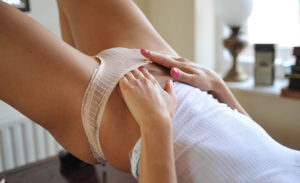 I pretended to close my eyes from the bright sun, but I still watched him. And what a panic doused me when he headed in my direction. When he approached, he offered his help to moisturize my body with oil from tanning. I gave him kind agreement.
After that, I got a little to reach the oil and then the nipple jumped out again. However, I no longer corrected him, such a strong excitement took up.
Having passed the oil to him, I turned to my neighbor with my back, resting my knees on a deck chair. Such a pose showed the sides of the breasts, and the panties pulled the pussy as much as possible. At that moment, my vagina was completely burning, it seemed that one touch was enough and I would explode from orgasm.
History about fisting – fucking
The young man squeezed out the oil and began to rub it into the skin. He massaged me with both hands, gradually going down and then suddenly began to caress my breasts. The nipples were completely open, so the stranger began to massage them with his wet fingers without problems. The neighbor technically led circles around the nipples, sometimes alternating these movements with light clamping.
From such pleasure, I involuntarily protruded my ass and prolonged my back, at first it was not too noticeable, and then the pace was growing and I could no longer control myself. My "masseur" noted such movements and his hands shifted to the ass. He squeezed abundantly oil on her and began to massage, gradually penetrating under the panties.
And finally, my neighbor gained determination. He knelt down next to me and approached Vulva's fingers, which was heated to the limit. At some point, his two fingers penetrated my pussy. Here I was already in the seventh heaven. Despite the fact that I said previously, about the futility of porn stories with fisting, now these touches of the fingers were divine.
From all passion, I just went crazy and began to sit on his hand with my whole body. My partner also tried our joint efforts, now his four fingers were in me. However, I had little. Control completely disappeared, I turned over on my back and spread my legs widely. At the same time, with one hand, I spread my lips as much as possible, and the second began to pull his wrist. I wanted him to enter me with his hand.
My breathing became more frequent, I looked at him with greedy eyes and just begged him to introduce her completely. He understood everything, so he acted instantly. Four fingers easily entered the vagina, now the turn of the palm came. I grabbed his wrist again and began to push him into myself. The neighbor helped me in this, there was also a lot of lubricants, however, my pussy was not used to such sizes, so there was some resistance. There was no pain, just a hand could not penetrate deeper.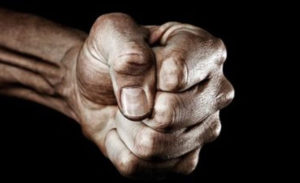 Then my neighbor began to make progressive movements, very slowly, but confident. And at some point it gave the results, an acute pain pierced me for a second, but immediately retreated. Cold sweat walked through the body, and tears flowed from the eyes. My vagina tightly wrapped his entire hand, turning the labia. The neighbor began to move back and forth, while kissing and licking my pussy. He sweated, drops of sweat shone on his forehead, his face was soaked in my discharge and oil. But his eyes burned with devilish fire and looked at me with genuine admiration.
Now he put all his fingers into a fist and began to rotate it inside me. At this moment, I experienced unforgettable sensations that I had not felt before any sex with a man.
Very soon, the excitement and my partner reached the limit, his cock was bulging out of his pants and he would love to insert him, however, now I wanted to enjoy his hand. He began to stretch his hand and then immerse it in me again, which caused real ecstasy in me.
A neighbor, like a focused, looked at my pussy, then abruptly bent to her and began to lick the juices that she secreted. He fucked my vagina with his hand and actively hollowed on the back wall. The stomach was reduced in convulsions, and my mouth gave out sweet moans.
At some point, I lowered my eyes and saw that his hand plunged into me almost to my forearm. With one hand, I began to squeeze my right nipple, and the second caressed the clitoris, which increased to unrealistic size. I watched with pleasure how his hand disappears and appears again from my pussy and screamed with fervor: fuck, fuck, fuck me!
Suddenly I finished me: the whole body twisted, and the scream spread to the neighboring streets. The orgasm was so strong that I miraculously lost consciousness. Somewhere remotely, I heard the satisfied moans of my partner, probably due to the fact that the vagina was actively reduced and squeezed his hand. I continued to moan, tears flowed from my eyes, and the body was in convulsions. There was a noise in my ears, but soon my consciousness began to return to the real world. The neighbor's hand was still in me, but when he realized that I was coming to my senses, he began to gradually extract her.
When she went out, I felt the void inside, as if I had taken a piece of my body. Ecstasy covered me like that, everything around was like in a fog. I have never experienced such pleasure. My legs did not rise, and I did not feel the rest of the body at all.
Through barely open eyes, I saw the face of my partner. He wiped his sweat with his hand, which was in oil and my juices, then went back to his home. I understood that he did not want to complete our sex story fisting, but I could not move ..
Read other depraved stories:
Porn in a nightclub
Strap -on story for husband
He fucked a fat chick