10 rules of quality fisting.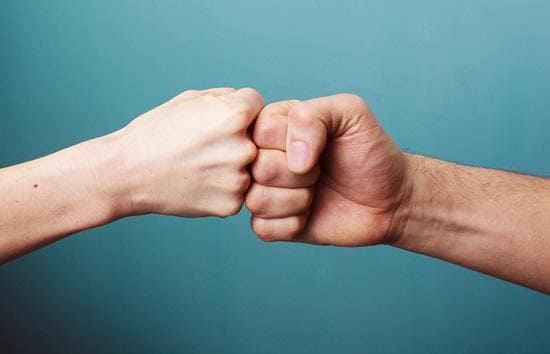 How to give pleasure with hands? How to carry out fisting, so as not to injure a partner, make contact pleasant and convenient? Simple rules help survive a very interesting experience, but without pain and other troubles.
Fisting is perhaps one of the most unusual ways to get or give sexual pleasure. During this unusual practice, traditional sexual intercourse is not carried out, but one or more fingers are introduced into the vagina or anus, but this is only at first. When the partners have fed, not only fingers, but also palms, fist, and even parts of the hand are introduced.
If someone thinks that only a woman serves the host, then they are deeply mistaken, some men experience indescribable sensations from penetration into their anus.
Types of fisting
There are three types of fisting:
Vaginal. In this case, fingers or arm are entered only into the bosom of women.
Anal. Stimulation of the anus and muscles of the sphincter is carried out.
Double. Fingers or arms are immersed in both holes, and simultaneous stimulation occurs.
For those who want to try fisting for the first time, experts in this matter recommend starting with vaginal, and only then, with a favorable outcome, go to anal or double penetration.
10 rules of good fisting
For those couples that only think about satisfaction with the help of fisting, you must familiarize yourself with the following rules.
Trust and complete understanding
Fisting involves the presence of trusting relations between partners, no fear, shame or doubt should be.
In no case should you insist, forced and even more so threaten, it is equated with sexual violence. The desire to try something new and unknown should be mutual.
Do not forget about lubricants
To make the penetration painless, it is necessary to use a water -based lubricant, it can easily be purchased in our catalog. Ideally, before vaginal fisting, you need to bring the woman to orgasm, after it the vaginal muscles are relaxed and more elastic, plus there is a natural lubricant. Before anal fisting, it is worth paying more attention to the prelude.
No alcohol or painkillers
Some couples mistakenly believe that alcohol will help to liberate and get more pleasure, and painkillers will eliminate unpleasant sensations. It is strictly prohibited to use one and the other, since sensitivity decreases and fisting can lead to injuries and breaks.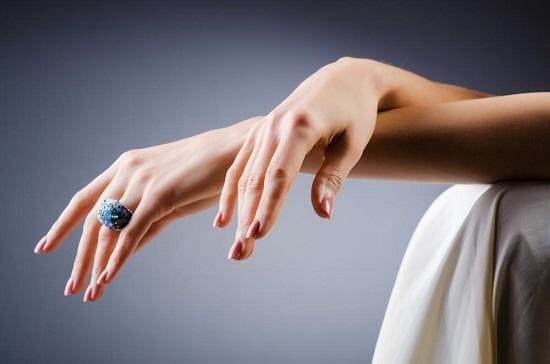 Hygiene first of all
Hygienic procedures are necessary before any intimate contacts, and if there is an anal fisting, then the cleansing enema will be very useful. Do not forget that the hands should be clean, the nails are very briefly trimmed, and all the jewelry is removed. If there are wounds or burrs on your hands, it is better to use latex medical gloves.
Choose a pose
The most convenient position of the body for fisting is the pose in which the fisted lies on the back, the legs are divorced to the sides, and under the ass is a pillow or a blanket of a blanket. This position involves a relaxed body and an easier penetration. They also practice a 69 pose or a walet, only on the side, when the head of one partner is at the feet of the other. There are lovers of Doggi -Stayle poses when the fistun is located on all fours.
We use sex toys
Before you start fisting, you can use special sex devices that will help you get used to an extraneous object inside the intimate holes and at the same time train muscles. In this case, you can purchase a dildo, but a little larger and diameter, anal traffic jams and stimulants, etc.
No rush
If someone thinks that you can become a specialist in the practice of fisting in one evening or night, then they are deeply mistaken. The preparatory stage preceding the full penetration can stretch for several weeks. Each time you need to stretch the hole a little more. But it is not recommended to practice every day, you need to give the body the opportunity to recover, but only then continue.
We are caution
The movement of the hands during fisting should be smooth and careful, no sharp manipulations and shocks, otherwise it is likely to injure the partner. Do not forget about additional moisturizing hands, there should be a lot of lubricants, even a lot.
Control over the situation
In the process of fisting, both men and women experience indescribable sensations, and some asks to penetrate deeper or accelerate. In this case, it is necessary to completely control the situation and not lose self -control, especially for fisting, sharp or aggressive movements can cause pain and lead to injuries.
We leave correctly
.
Fisting can give sensations that cannot be achieved in other ways. This is a sensual contact that requires slowness and desire to give pleasure. Simple fisting rules will help to make it safe and fascinating for both partners.