Passion for a fetish is a norm or a mental deviation?.

You noticed that after each date with your partner, your panties disappear? Or the guy refuses to have sex with you until you wear red heels? Most likely your friend ­­– Fetishist who is excited by certain objects. Is it worth being afraid of such a behavior of your partner or in sexual fetishism there is nothing wrong? We analyzed the statistics and results of research on this topic, talked with experts, and are ready to answer the question that excites you.
The most popular fetishes
Fetishism is called a special type of sexual behavior, when a person is excited and satisfies his sexual need with the help of an inanimate object, or fetish. You will be surprised how diverse, numerous and sometimes unpredictable objects of sexual worship of fetishists are numerous and sometimes unpredictable.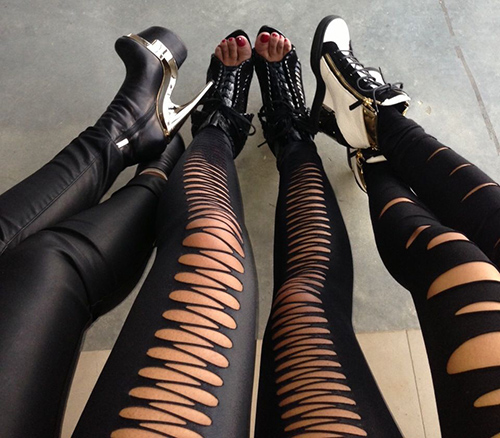 In the ranking of the most popular fetishes among men – Women's panties, bras, stockings, high -heeled shoes, latex and leather products. There is a category of men who are erected into the fetish of the body, – They are excited by the feet of the legs, female fingers, bright red lips or chest of a certain size.
Among women, as studies show, fetishists are much less common (only 1 lady per 40 representatives of the stronger sex). Those women who are still prone to such sexual behavior often make hair on a male body with their fetish (whether it be a beard, mustache or hairy breasts), elastic male ass, big hands. For many ladies, a man in a police or military uniform becomes a fetish.
How to suspect your partner in fetishism?
Which «Symptoms» They will tell you that your friend – Possible fetishist?
He over and over time during sex requires you to change into a nurse's costume, put on stilettos or red panties.
He constantly kisses, «eating», licks your feet, paying little attention to other parts of the body.
He sniffs or even steals your underwear.
You found him dressed up in women's clothes.
If you noticed such manifestations of sexuality with your partner, you should not immediately throw it or blame him for sexual perversions. In some cases, fetishism is considered a variant of the norm and does not go beyond a harmless hobby.
But to figure out whether your partner needs help or just in this way he will diversify your sex life, will definitely not hurt.