Falloimitators. What are? How to choose? Top 5 best.
Falloimitators.By the name it is clear that these are toys imitating a real phallus. A characteristic form of an erect penis is the main feature of these objects of bedside tables. And everything else for the exacting taste of users.
What are the types of dildos
Artificial phalluses are very diverse. Distinguish them for the following types:
Realistic. We can say that this is a real artificial penis. Toys completely repeat the shape of a penis, have a head, drawn veins. The material from which the phalluses are made to the touch do not differ from the real. More often use cybercro, neoskin.
Dual penetration. On a wide base next to the main vaginal penis, there is anal smaller diameter. Great option for masturbation. Additional sensations from double penetration will give an unforgettable sensation.
Bilateral. Pretty flexible and they can be used solo for double penetration, but more often used in pairs, we especially recommend that same -sex partners. Using such a dildo you will get even closer to each other.
Giants Or dildo. This is all the same, but sooo big. Sizes reach incredible values. This group includes penis from 5 cm in diameter and over 20 cm long.
With fixation. Falloimitators are a device primarily for masturbation. For convenience, there is an elegant and simple solution – suction cup.
With additional functions. Although the phalloimitators are very popular and have a rich history. Continue to develop for new ecstasies. You will not surprise anyone with vibration, but here ejaculation And extension This is innovation. The expansion of the penis occurs using a special air chamber, which is inflated with a pear. Just imagine an erect member enters the body, moves there, and then increases a little inside. Give yourself these sensations.
How to use a dildo
These pleasant trinkets were created specifically for deep dives. There is no need to invent anything here, nature has already done everything. You just take the phallus you enter inside and moving forward – you give yourself pleasure back. They use both lonely and thirsty for active sex life and new sensations of a woman, and couples, for the variety of their relationships.
You wish to experience bliss, take into account the small rules for using an artificial member.
No matter how much you would not like to start the game, There is always time for lubrication. This is relevant for both anal entertainment and vagina. Expiring a desire with a desire, apply a lubricant to the phallus, the more metrae, the stronger the sensations are laid down by nature.
Have different toys for different holes. For lovers of anal It is important to use a special rod of love with a limiter, as an ordinary phallus can drag out into the intestines. If this happens, only a doctor will help you. You still can not use the phallus for vaginal penetrations after anal. This can lead to infection. There are two exits to purchase your ass of a separate toy or put on a condom during anal and remove it when moving to the vagina.
Fallomitator care. Be sure to have my penis with soap or A special remedy for cleaning sex toys after use. Store in a casket or a special bag. Phallos from cybercoa is powdered with a special talcum to preserve its texture.
Which phalloimitator is more suitable for a woman
At the beginning of the lady, it is worth deciding why she needs him.
If for an independent game, and a lady is a beginner in this scrupulous issue, it is better to choose Falloimitator Realistic small sizes close to natural. Diameter 2-3 cm, length 14-17 cm. With a scrotum or without. Silicon material, cyberc. Fallomitator No. 26 with a suction from DD jaga-jaga myth, a working size slightly larger than average length 19 is suitable.5 cm. Diameter 5 cm.
For more sophisticated users Double.
Want to diversify relationships with a partner, try new? Only your fantasies will limit you here. Bilateral, glass, ceramic, gel, PVC, soft and flexible to bone hardness. For anal caresses or with a built -in vibrator, for example. For women, a big plus is that with such a device partners can try group sex without an extra person. Using the phallus in new poses, you can then offer them a partner.
For lovers of thrills, you can try Unusual phalluses in the form of tentacles (hentai will appreciate), dragon, paws, and much more.
For a couple, it is better to choose the size close to the size of your partner, so the man will feel confident and there will be no much contrast during caresses, which will contribute to greater sensitivity.
Falloimitator from which material to choose
Cybercro – indistinguishable from the real one. Velvety. Of the minuses is expensive, wash special care only by a special tool.Store in talc.
Silicon – Hypoallergenic material does not smell and has no taste. Wash with soap. Lubrication only on water -based.
PVC And gel – soft and flexible material. Plus heated quickly. Do not require special care.
Plastic – hard, not expensive and durable material. More often used in vibrator ah.
Ceramics – unique, hard phalluses. This is a rare product, handmade.
Glass – Borosilicate glass shockproof, bright, multi -colored, phallus give different forms. Simple at care. Hard.
Metal – more often use medical steel. Unpretentious in care, transfer any lubricant. Durable.
TOP 5 phalloimitators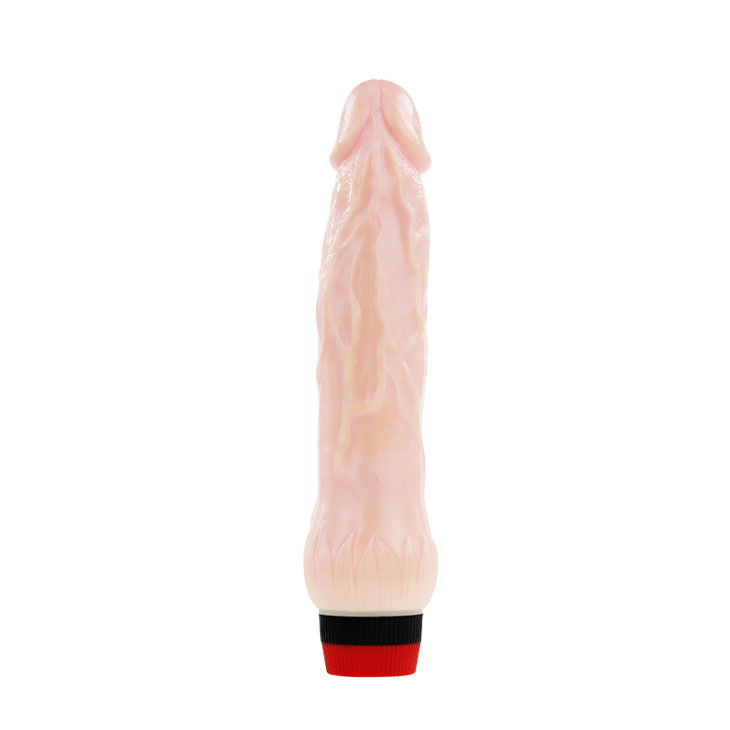 Vibration massager realistic with multi -speed vibration from Baile. Inexpensive toy with realistically drawn heads and veins. Made of silicone. It has a vibration, the size will pleasantly surprise 4 cm diameter and 21 cm length.
Ultra Skin 8 Realistic Cock by DJ Doc Johnson. With a scrotum. Many women like not only oral penetration, but stimulation in the perineum, this creates additional sensations. This is a very realistic phallus with testicles, they even have a skin relief.
Phalloimitator No. 26 with a sucker from DD Jaga-jaga myth. A toy with a suction cup, which is attached to any even surface and have fun as much as you want. And a pleasant bonus – the suction cup is used as a limiter for anal games. The ideal representative of this group.
Phallimitator No. 5 with a sucker from DD Jaga-jaga myth. Device with suctione for ease of use. Made of elastomer, realistic sizes, will serve you for a long time and bring a lot of joy.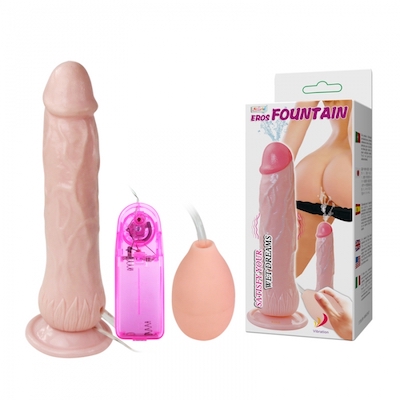 Because of its naturalness, texture and familiar type. An example can serve Phallus with the function of ejaculation and vibration from Baile. Gives real sensations of the male ending. It is completely safe, but the feeling of flying.