Erotic massage: TOP of the best funds.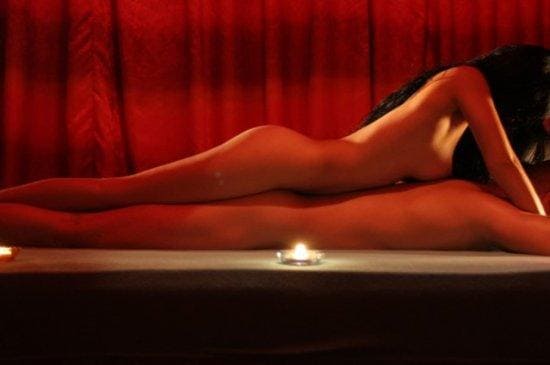 Erotic massage is a great opportunity to study the body of your partner, diversify sexual life and relax. For a long time, exposure to erogenous zones with the help of hands is ascended into the rank of art, and massage salons are still crowded with clients. Moreover, the most basic techniques can master absolutely every person. Just imagine: candles burn, the aromas of flowers and fruits, favorite hands moistened in oil are in the air, glide pleasantly in the most sensual and delicate places. The romantic situation contributes to rapprochement, and skillfully performed intimate massage will deliver a lot of pleasure and bring to a powerful orgasm.
Where to begin?
First of all, you need to discuss everything with a partner, because massage is a lesson for two. Decide whether you want to enjoy yourself, or on the contrary, you want to please your soulmate A pleasant surprise. You can find a compromise and massage each other in turn, then there will be more enthusiasm.
Good Sexy games implies the use of various devices: toys, lubricants, massage oils. Therefore, the space should be prepared.
We recommend paying attention to vinyl sheet for erotic games Lux Fetish.
She is not afraid of spots that intimate cosmetics can leave. Having covered her bed or any other surface, you can indulge in any caresses without afraid to stain everything around.
Only with complete immersion in each other You can fully enjoy erotic massage, and for this it is necessary that nothing around is distracted by your attention.
Adviсe
Prepare to erotic warm -up It follows in advance. If you do not know how to do this, use universal effective tips.
Create a suitable atmosphere. Slow and at the same time relaxing music will help this perfectly. You can choose classic motives, exotic melodies or sounds of nature (fire, sea breeze, singing tropical birds). Turn off the main lighting and light the candles. If you decide to use the lamp, select bulbs with warm light. The atmosphere of calm should reign in the room, try to create a piece of oasis in the desert of endless stress. You can light flower or fruit incense and ethers.
Tune in to mentally and bodily. It is advisable to take a relaxing bath together, it will help to turn off all unnecessary experiences, forget about problems, softens the skin. Clearly indicate that as soon as you cross the border of the room, all working issues, unresolved conflicts and disagreements will remain beyond its borders.
Pay attention to erogenous zones. Everyone has buttons, by pressing which switching into the mode "excitation". It is important not to overdo it, your target is not a fleeting orgasm, but the maximum pleasure in its anticipation. It's enough to touch it as if by chance, and then gradually increase the pace.
Let your partner ego your partner to enjoy the affection. Sometimes I want no one to interfere with pleasure. Give your companion the opportunity to completely surrender to your feelings, having tied your eyes with a tape and without saying a word for some time. Left one on one with his ecstasy, he will be able to feel each movement three times stronger.
Take your time. Massage is pleasure, and pleasure is accepted to stretch for a long time. Decide in advance how your romantic evening will end: partnership sex or orgasm at the very end of erotic caresses. Start with traditional kneading the back, legs, arms, gradually switching to erogenous zones. Only at the end can you start "deep" caresses, developing the most sensual places. Remember: the longer you stretch the pleasure, the more pleasant it will be finished at the very end.
Learn to listen to the language of the partner's body. In order to influence erogenous zones, they must be found. Sometimes a person himself does not know what he likes, and needs help. Try to pay attention to all areas and observe the reaction. Sutting and goosebumps will tell you that you are on the right track.
The main thing is not to lose contact. Realizing that the second participant in sexual games wants, you will no doubt give him pleasure.
Forget about the constraint, norms and boundaries of the permitted.
Everything that is acceptable to both of you is absolutely normal and can be used to achieve pleasure.
Massage for women and men: are there any differences?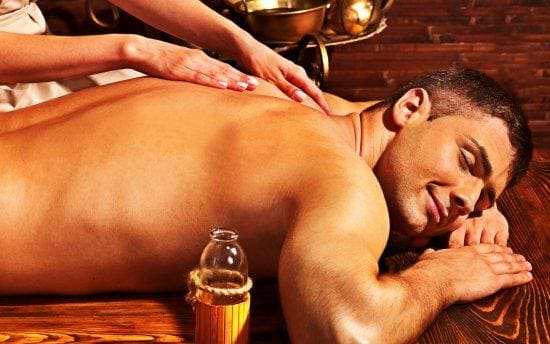 It doesn't matter who is the massage, a man or woman.
All techniques, rules, recommendations and devices apply to people of both sexes.
And do not rely on stereotypical opinions about "Purely male" And "Purely female" erogenous zones and preferences.
Eg, Men's nipples are often the same sensitive, Like female and also need attention.
Important Learn to feel partner and do what gives him pleasure. After all, ultimately, erotic massage involves the complete relaxation of one partner and the return of another.
Technology
The ideal massage includes several different techniques at once:
Stroking. You can make them with fingers or palms. The palm lies on any site, after which you need to start moving it smoothly and without sudden movements. If you don't know where to start, choose a couple of figures and, as it were, draw them right on the body: make circles to the right, then to the left. You can use edible body paint. First draw the figures with it, and then lick. Stroking your fingers, brush and tongue can cause light tickling and a pleasant trembling that surrenders to all.
Light pressure. They help prepare the body for kneading. It is enough to perform all the same stroking, but periodically pressing with different power.
Kneading. Slightly grabbing the skin with your fingers, begin to pinch it. Power can be any, it is important to focus on the partner and its sensitivity. Thin delicate skin can turn red even from not severe friction, but if he likes to feel pain, he will be delighted. At this stage, you can start working with intimate areas: pinch the papillae, scrotum, clitoris.
Grinding. Having enclosed the site in the palm of your hand, start rubbing it first in one place, and then moving your hands either up or down. Blood will begin to accelerate throughout the body, a pleasant heat will appear. Particular attention should be paid to: to the feet, palms, floor dick, hips. With this technique, it is important to use special massage oil, otherwise you can grate the skin.
Bite. It is not necessary to bite your teeth, you can start doing it with lips, gradually. Men often love when they are bitten lightly for the testicles and the head of the penis, women are starting from the bites of the nipples, the clitoris. But preferences are the most unusual, so you can work as a method "Everything is a little". Pay attention to each area and after ask what areas of manipulation have the most pleasant effect.
Friction with a naked body. Hands are far from the main massage tool. You can use everything from the chest to the most piquant places.
Techniques can alternate in any random order. Change them more often so that caresses are as diverse as possible.
Special massage devices
Since erotic massage is an important part of sexual games, today manufacturers can offer a huge many interesting gizmos to conduct it.
We recommend paying attention to the following devices:
Caring wand with feathers Feather Tickler will help deliver pleasure to lovers of gentle touches. Gently caressing the clitoris with feathers, the ass, the head of the penis, with its help you can pleasantly tickle and awaken sensitive nerve endings.
Svakom Keri vibration massager It is a universal subject. With it, you can massage any intensity: start from the back, relaxing with a pleasant vibration of the muscles, then direct it to sensitive areas and after let it get inside. Powerful motor and modes of five different speeds will help in stimulating particularly sensitive zones. An undoubted advantage of the model is that it can be massaged any section without exception. Everyone will be satisfied.
Massager "Wheel of Vartenberg" You will like lovers of acute sensations, and in the literal sense of the word. A metal nozzle with a needle wheeled is conveniently put on a finger and rolled over the body, digging into it and causing thin acute pain.
Lovetoy my Flogge It is perfectly warmed up. You can use it for BDSM games, and in order to disperse blood through the body. Soft tails They will not leave traces, So unusual entertainment will be able to keep in secret.
In addition to toys, oils, gels, special candles and lotions are used during massage.
How to choose oil for erotic massage?
Oil – an integral part of the massage.
With him, hands are pleasantly gliding through the body, without creating pain. Use the first tube to the hands of an intimate knead will be a wrong solution.
Since the most affectionate and Sensitive places, you need to choose a special tool that will be absolutely safe for the mucosa.
When choosing oils, you should pay attention to the following details:
Compound. In good quality oil, only natural components should prevail. Do not forget about individual intolerance if some ingredients cause an allergic reaction in your or partner, they should not be in the very small number.
Price. A good remedy cannot cost cheap. A low -quality raw material that can cause skin irritation is often hidden behind a low price. The cost of quality oils starts from 250 rubles per 50 ml.
Taste. Since intimate massage involves oral affection, including kisses, biting and licking, oil manufacturers often release edible series. They should be used in areas that you plan to caress with your tongue.
Purpose. Some oils are suitable exclusively for the external organs, others can be used instead of lubricants as an intimate lubricant. Determine what your caresses will be, this will help to choose the right tool.
Which brand to choose?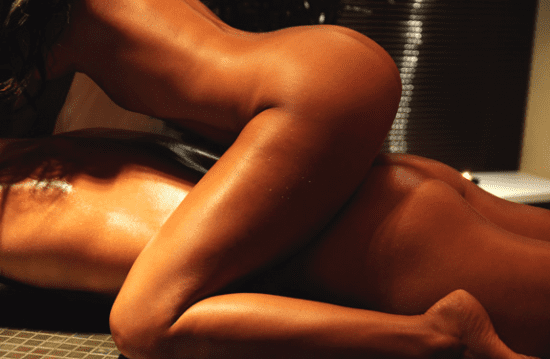 Among the brands of massage oils there are as long ago Proven manufacturers, so little -known brands that are not inferior in quality.
We have prepared for you The list of the most popular Among consumers of oils with great demand and many positive reviews.
Shunga. They release a lot edible oils, characterized by the most exquisite tastes.
From the most running series, one can distinguish: cream Latte, sparkling strawberry wine, caramel, vanilla, exotic fruits, champagne and strawberries.
The undoubted advantage of the brand is that Taste additives are absolutely natural, And there is no sugar in the composition. There is an option for oil in the form Massage candle, which you need to first light, wait 15-20 minutes, then extinguish and use the melted "wax" As a massage oil.
Combination fascinating aromas and warm oils will like lovers of new unusual sensations.
Magoon. A rather democratic brand of oils having Good composition. Most products are the basis of the composition of the jozhoba oil.
Thanks to nutritious properties, it makes the skin soft and silky. Therefore, massage with it can be done not only with sexual caresses, but also pleasant spa procedure.
Concorde. Oils made in France, completely edible and even suitable for swallowing.
The composition is present Aphrodisiac, They are able to position the most open rapprochement, enhance sexual attraction and help create a playful atmosphere.
Products are available in the form of creams and massage candles.
Dona. With the help of massage lotions of this brand, you can reveal the entire sensitivity of the skin, make the touch as deep and tangible as possible.
This disarming A mixture of pheromones and aphrodisiacs, The combination of competently combined tastes and smells, Light passion in any bed in which she has to be.
Wet. Losions with natural aromas are suitable for caresses both in bed and in the bathroom.
Start massaging all the warmth of the partner at once using the sliding effect, or add pleasant aromas In a relaxing bath.
What else do you need to know?
Erotic massage can be diversified Not only movements.
It is enough to alternate various oils and candles, then each time the sensations will be new. If you are just starting to experiment, you can purchase a ready -made formed set of several curious means at once.
For example, a set Dona Be Romanced Gift Set – Naughty fully equipped with everything necessary.
To prepare for massage in the set, there is a foam for a bath, a candle, not drowning in water, and 100 rose petals. Some of them can be added to a relaxing bath, and the other is decorated with a bed.
The captive smell of roses – real classic of an erotic dream. After water procedures, a special spray will help to refresh and cheer up, and caramel oil and massager will help to make such a massage that The partner will never forget.
Massage set Shunga Melon Mango includes Air permeable bedspread, which will be a great basis on which it will be possible to relax and not think that you will stain bedding or sofa.
Two gels suitable for mixing will help create a new Unusual taste.
With the aroma of mango and melon, you will be able to imagine yourself in a paradise tropical place, where there is only you, a partner and the endless pleasure of the contact of your naked bodies.