Porn story in the bed of the hotel.
When there were strong economic problems in my native country, I went to seasonal work in one of the Greek hotels. This is a common story for that time, many traveled like that. I was a young girl, a juicy blonde, a real dream of all Greek guys. I spent all the weekend on the beach. After a couple of weeks, the skin acquired a chocolate shade, and the muscles pulled up from swimming and physical activity at work.
I worked as an older maid, made sure that all the cleaning materials were purchased, accepted rooms after cleaning, teaching new maid features of work, how to quickly and efficiently remove how to correctly refuel the bed and underwear. We wore a dark uniform with white aims, which favorably set off our summer tanning. Many guests stared at us, but sex with the hotel clients was strictly banned. If someone hears about the story in the guest's bed, then you could fly out without calculation.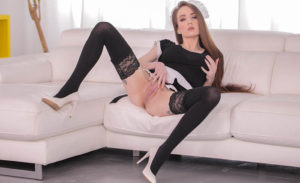 Sex in the bed of the hotel – story
But in one of the last races, one male gvek put his eyes on me. He was broad -shouldered, muscular. Once from the window I saw him swim in the pool and could not drive away the vulgar thoughts that immediately climbed into my head. At the scrap, I shared with my friend dreaming stories about bed scenes with this guest, we laughed, but both agreed that he was really very attractive.
Always, seeing me in the corridor, he showed me all signs of attention, intimately looked into my eyes and sighed languidly. I pretended not to notice anything, although I wanted to fuck before the ringing in my ears, for several months I have not had a partner for sex
.
Of course, I knew in which room he lives in, tried to quickly accept him, without linger of a single extra second, and always came with one of the other maids. A couple of times he appeared before we finished work: and I behaved distant, showing complete disinterest.
But one day I went to check his junction alone. It was Saturday, the first half of the day, the hotel is empty, everyone went to the beach until the sun began to fry very hard.
I slowly checked the bath, toilet, bed, simultaneously marking the necessary points in my notebook. Suddenly there was a noise behind his back: someone outside inserted his card on the door. I corrected the blanket at this time.
Of course, it was he: stood in the doorway, dressed in light shorts and a white T -shirt. Black hair, still wet after bathing, curls with waves. A very erotic sight.
Hiding my embarrassment, I greeted, said that everything was in order with the number, wished a good rest and hastened to go out. But he did not move from the door. I hesitated, trying to break through to the exit, but he did not even try to let me out. Two feelings fought in me – on the one hand, I really wanted to keep the work, and on the other, I missed love and affection so much that I wanted to send everything to hell.
The Greek was not looking up at my neckline, devoured my figure with my eyes. In my imagination, all porn stories about a bed that could become the center of our adventures surfaced.
After a second, we were already kissing an overhead. His huge hands rumbled across my delicate body, feeling a round ass, tummy, full of chest. He picked me up as easily as if I were a feather, and headed for the royal bed.
He threw me on a tightly seasoned blanket and picked up my leg. Having freed her from a small shoe, he began to massage the foot, paying attention to every finger. When you are on your feet from seven in the morning, such a massage is better than any sex. I already relaxed and set up a second leg for massage. He processed the second foot with no less diligence.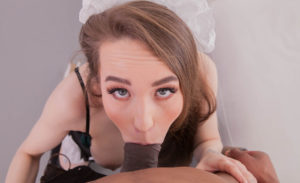 "A woman like you deserves a foot massage every day," he said in English. I was in the seventh heaven with happiness: even the fact that they can catch us leaving the same number, I stopped worrying, only added extremely to what was happening.
He walked his hands along my slender tanned caviar, slipped under the skirt, and I raised the ass so that he could take off my panties. His wide palms were on the inside of my hips and he gently but persistently spread my legs.
I was all in front of him like on a saucer – a lifted hem and a front hand, naked hips and, most importantly, absolutely naked pink, ready for use. I leaned towards him, closer to the edge of the bed, so that it would be more convenient for him to enter, but the Greek turned out to be a real gourmet.
He knelt down, pulled me closer to him. I wanted to stand up, but he put his hand on my stomach and gestured to relax that I would relax.
I was lying on a huge bed with wide legs, and the Mediterranean handsome man made me the best cunnilingus in my life. His tongue was soft and wide, like a warm blanket, he covered and relaxed my pussy. It became sharp and hard as a sword, studying all the folds of my crotch.
Since I haven't had men for a long time, I could not restrain myself for a long time and the first orgasm happened in a few minutes and was not very strong, because I masturbated every day. But he did not stop for a moment and even while I finished, continued to kiss and suck my pearl, not paying attention to how I squeezed his head hips.
And after one orgasm, I felt how to cover me with the second, and then the third from its rhythmic movements. I all sweated, unbuttoned the buttons on the uniform, releasing the white, compared to the rest of the body, my chest, furiously squeezing and pinching the nipples. I was shook on the bed, what was happening seemed not entirely real.
The bed stories are maid
But then he finally broke away from my pussy, laid a thumb on my swollen clitoris, and two fingers of the other hand slowly inserted into the vagina. My breathing was interrupted, the sensations were so intense. I crumpled a skirt on me, squeezed and unclenched my hips, tried to run away from its fingers, but I put it on them. Suddenly I felt very strong abbreviations below, and after a second it seemed to me that I was described. A strong stream shot me out of me to the clearly satisfaction of my Greek lover. I haven't happened to me yet and I think that a real woman who knew sensual pleasures, I became that day.
Finally I had a few seconds of respite. But I didn't want to rest anymore. Having pulled off my uniform, I attacked a large beautiful member with protruding veins released from shorts and swimming trunks. A real work of art.
I stood on the mattress on all fours and made him a blowjob while he was standing by the bed, and he could enjoy the view from above – like my tanned back passes into a strong ass, which is bifurcated with a heart, on my pink, pink heels selected for itself.
His cock was brackish from sea water, despite the fact that he took a shower after bathing. The smell of nature and the taste of salt plowed me even more, and I would like this moment to last forever – I suck his cock and look at him right at him up, and he lovingly strokes me on his cheek and head, sometimes rolling his eyes with pleasure. But our bed story continues.
He took out his cock from my mouth, sank down on the bed and laid me on my back. I was surprised that he had not yet broken me all, but despite the extremely high degree of excitement, he himself wanted gentle slow caresses for me, and he himself received a clear pleasure from this.
Greek kissed my neck, chest, paying attention to all sides of my vast hills. Sucking my tense nipples, he bite them gently, from which goosebump.
Unable to wait any longer, I reached for his penis and said that I was very excited and ready to continue. He smiled, lay down on me from above, and I felt how slowly his hard cock enters my pussy still wet from a series of crazy orgasms.
I have never been so good in a simple missionary pose, his penis touched some necessary sensitive strings in my vagina, each friction took me very quickly to the peak of sensations.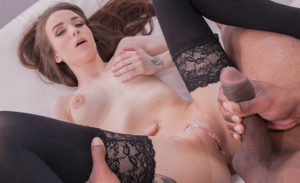 He crumpled and kissed my breasts, threw his legs on his shoulders or asked to press them more hard to himself and was completely tireless. After he turned me on a barrel and gently, but confidently entered the back. And without that, a narrow hole for his penis has already become in this pose. I moaned as abnormal, it seemed that it could not be even better, but then he held out his hand to my clitoris.
I bit a pillow, growled and sat on its cock with all my might until I finished again with Squirt. How I did it twice in one day – I do not know, but the Greek was clearly a connoisseur of the female body. A moment after me, my lover with a groan hurried to take out a member from a contracting vagina and was discharged with hot sperm on my ass.
We were in the room, and there was absolutely nothing to breathe, but both had no strength to turn on the air conditioner. His fingers walked across my relaxed body, caressed pussy, and paid attention to the pink ring of the anus. I was so relaxed, calm and so trusted this man that after a couple of minutes his finger developed me to the right size. He pulled a bottle with a lubricant from the bedside box and it became even more pleasant for me. The number of fingers in the anus increased, and then he asked me to exhale and squeeze a little, and I felt how his head easily enters my tight ass.
Every time I was unpleasant, he stopped, I exhaled again and stuck towards him. After a couple of minutes I felt completely free, he hugged me, gently entered my ass from behind, without removing his hands from my clitoris. I felt completely in his power.
I don't know what I finished from – from stimulating the clitoris or anal sex, but a pleasant wave soon spilled all over the body. Greek, letting me finish, squeezed my chest and began to move tougher, his penis became even stronger before orgasm. He turned my head to him, and at the most crucial moment I could see how his face was changing, while he ended straight into the ass, tightly clutching my hips with his hands.
I spent a few more hours in his room and until the end of my seasonal work we met on my weekend, he showed me Greece and we had sex wherever we could. And then I left and this remained a pleasant memory: alas, there were no proposals from him.