Erotic story "Surprise".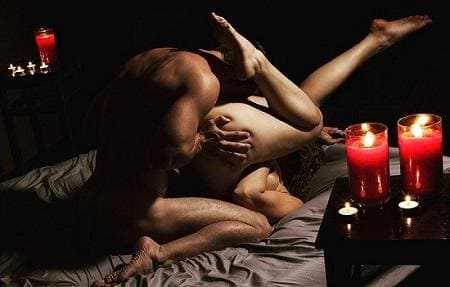 It so happened that four days before the 25th anniversary of my husband, I was forced to fly away to conclude a profitable contract in Paris. Complex negotiations did not promise a quick trip, so I warned all the homes in advance that I would not have time to celebrate. But here is a miracle – on the eve of the partners still surrendered, things are settled, a ticket for the most convenient flight was found.
Zhenya did not know anything about my early return, so he told with a sad face how the preparation is going on, which club they chose with friends, what they would drink and all that. Calming and encouraging him, I smiled mentally and frantically invented how to get my visit. We have a small and very reverent tradition – on the birthdays and anniversary of the wedding we give each other intimate gifts. This time I wanted to do something special-it is not for nothing that I am flying headlong from another country, and even from Paris, the capital of love.
Preparation
After suffering at midnight in search of an idea, the next morning I decided to take a walk around the city – good, time allowed. After a light breakfast, I suddenly remembered a small beautifully designed sex shop (the French often touch them with love shops) in the quarter from my hotel. I decided to take a walk and look for inspiration there.
In the store I was met by a smiling and talkative girl. She immediately placed me to her, asked about the purpose of the visit and for some time we simply talked like old acquaintances. After forty minutes, I left the store with a clear idea of how I would look, and also a brand new anal cork decorated with a ruby stone;an intricate mask hiding part of my face, and a completely innocent collar at first glance, which can be perfectly used as a gag.
The long -awaited evening
My plane lingered for an hour and a half and by the beginning of the party I did not have time. There was no time to call home either, so I left my suitcase in the storage room and ran to the toilet to put myself in order – it is good that everything needed (up to a festive dress) took with me. Spectacular red dress, lace black stockings with a belt, accessories bought in the morning and a complete lack of underwear;Tinted her lips with bright red lipstick, dismissed her hair and smiled at her reflection.
Upon arrival at the club, I understand that the party is in full swing, the whole company has already drank enough and this greatly simplifies me the task-taking into account the mask hiding the facial features, it is unlikely that someone will know me. Taking two cocktails, I went to my husband to congratulate. Alcohol, music and general atmosphere made their own, and after a while we are about to retire in the toilet. When the cabin door closes behind us, Zhenya presses me against the wall and kisses me passionately. I remove it for a moment, take off the mask and enjoy its surprise. Then passion and desire covers us both and, while I quickly unfasten his shirt, his hand slides under my dress and gently caresses the labia and clitoris undisguised underwear. Then he impatiently unfolds me to the wall, lifts the dress, tilts me and growls gallway, seeing a bright pebble in my ass.
Another second – and he is already in me, hands caress the chest under the thin cloth of the dress, and a little nervous movements give out how he missed. At one point, I begin to forget that we are in the toilet and around people and begin to moan slightly. The husband, without stopping moving, grabs my collar with one hand, forcing me to bend even more;His second hand instantly closes my mouth, and the quiet sound "tshshch" causes a desire to moan even louder.
After five (or maybe twenty -five), we synchronously slide down the wall of the toilet, breathing heavily and smiling peacefully. Yes, we have the same two of course, but does it really matter when my surprise was a success, and now we will not forget for a long time for my husband's birthday?