Shibari – ancient technique for beautiful sex.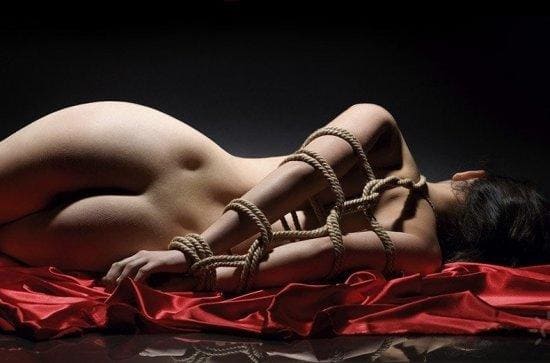 Shibari (it is Sibari, it is Kinbaku) – ancient Japanese art of binding, smoothly migrated in our beds. In the 16th century, the Japanese used various bondage techniques to bind enemies, emphasizing their status and superiority with intricate knots and strands. In the modern world, it is not only (and not so much) sexual practice, but also a whole art. Contradictory, frank and often carrying the same, initial meaning – Demonstrate your dominance And the ability to handle a rope. Today we will tell and show what real shibari is, what techniques and materials are used in binding, and how to become a real master of the bondage as part of his bedroom.
In a broad sense, Shibari is not easy "Bind me and we will have sex".
This is a whole philosophy, requiring complete immersion.
Real good masters are able to arrange an incredibly spectacular show using their unique individual techniques and various materials.
In addition to the traditional jute rope, various synthetic, as well as fluorescent ones are used (they shine incredibly beautifully in the dark), and some originals even use, at first glance, inappropriate materials, for example, garlands.
All over the world annually are held Shibari festivals, where the best of the best demonstrate their skills.
There are three of them in Russia – Rope Fest, Kinbaku Life and Moscow Knot. If you have the opportunity to visit at least one of them – be sure to use it!
Miracles that experienced navashi (masters of Shibari) do with a rope, are worth seeing them.
However, in everyday life everything is much more prosaic: not everyone wants and is ready to delve into ancient Japanese philosophy or become an adherent of BDSM (which, by the way, have long taken this art to their hands, which is not surprising – with such a background!).
But those who want to shout with this topic and try fixation as a type of sexual games, more and more.
Rope gives much greater opportunities than handcuffs, And with proper skill, it also replaces erotic linen.
The binding process has a powerful psychological background, causing us a primitive sense of domination and submission, and pain exacerbate excitement.
Everyone can try Shibari – most importantly, do not neglect the theory!
Shibari ropes: types, types, materials

The binding process requires, in principle, only two things: ropes and hands from the shoulders 🙂
We will talk about the hands later, but the rope is necessary Choose correctly.
You can roughly classify them like this:
Grooves made of natural materials. Jute, cotton, linen, hemp and so on.
Look as authentic and rude as possible, have been used since ancient times.
Characterized by the highest stiffness, so they are quite traumatic. Not suitable for beginners.
Ropes from synthetic materials.
Soft, comfortable, easy to use.
Do not rub and do not crush, so they are good for beginners and those who, in principle, do not plan games with pain.
Ribbons.
Modern variation on a topic that allows you to try a light version of binding without any unpleasant sensations.
Brings rather an external, aesthetic component, Ideal for beginners and any pair that wants diversity in bed.
Garlands, led tapes and more.
Let's leave them for festivals and professional photo shoots.
In addition to entertainment, there is little sense in them, and in bed they are inappropriate – it is terribly uncomfortable and traumatic.
In sex shops, the second type is most often found – synthetic ropes.
They differ in length and color, less often – softness. However, softness varies very slightly, all synthetic ropes in the assortment of intimate stores are designed for inexperienced users and do not have significant rigidity. Choose by color yourself: it will be classic Black or Red, Bright Yellow Or authentic Unstable, depends on what final picture of the bondage you would like to see.
But in length We focus on "Classics" – Navashi traditionally use ropes about 10 meters long, plus or minus meter. This is quite enough to completely entrust the human body.
Beginners may well take ropes shorter, they are convenient for the development of techniques.
Ties for "teapots"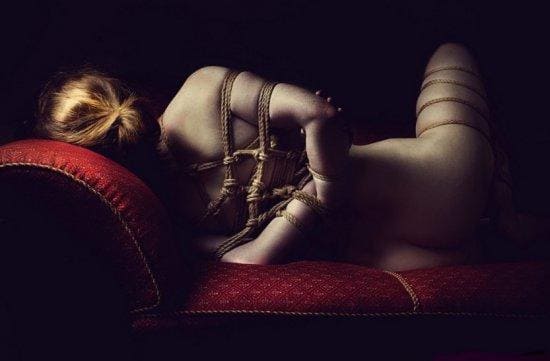 After choosing a rope, you can start what requires hands from the shoulders and some dexterity – to the binding itself.
This issue cannot be approached unequivocally: the aesthetic component, the location of the nodes and ropes, and the location of binding pose, and safety precautions.
A beautiful, but not fixing strapping is completely unsuccessful in Shibari, just like a securely fixing, but boring pattern.
Shibari should fix the body, squeezing slightly, but without refilling important arteries.
When binding It is necessary to take into account the anatomy of the body And do not forget about safety precautions – otherwise you risk at least getting gratings and stuck limbs.
Given all of the above and working with a rope as tenderly and accurately as possible, You can get incredibly aesthetic, And most importantly, a safe result.
The main elements of the strands that are used in Shibari:
Tied hands. Hands are tied with a rope and dragged into a loop "stirrup". The ends are tied with a simple knot without overlap. Thus, you can fix your hands both in front and behind.
Fixation "Kolonka leg". A loop is put on a bent leg bent at the knee "stirrup", which is then tightened so that the lower leg is pressed as much as possible to the thigh (otherwise it is not interesting). Then we wrap the rope several times around the ankle, if desired, we beautifully surround the leg and complete all this with a simple knot.
Such a strapping It is convenient to fix the legs For "Frog poses" – When a girl with wide legs lies on her back.
Tie. The initial element of the breast strapping – when real ones are created from the ropes "Brackers", Pentagrams and other patterns, slightly squeezing and emphasizing the chest.
To do this, put the rope around the neck and Create a free loop on it: It is important to make it such that a hand passes freely between the rope and neck, otherwise you risk simply strangling your captive.
Tie the loop with ties or simple (but just not sliding!) a knot, and then have fun to the best of your imagination: spread the rope above and under the chest, intertwine it into patterns, tie it around the chest.
Detailed instructions can be found on the Internet, for example, Mega-popular halter "Star" (The same pentagram) is easy to google in a minute.
Hands behind your back. Not only brushes participate here, but also the hands themselves. You can start with "tie", Turning the knot on the back. Next, you can skip the rope through the chest or pass under the arms reduced behind the back.
Brushes are also fixed by a loop "stirrup", First left and then right. The design ends with a knot.
Feet fixation. It is necessary to bend your knee legs and cross them in ankles. The ankles are tied and tightened to the knot "stirrup", then the rope moves up, tagging the lower legs and fixed on the knot just below the knee.
The rest of the rope stretches between the legs and goes down to the first node.
Then the process is repeated in the opposite direction and ends with another knot. At the same time, it is important to constantly tighten the rope so that the legs are tightly pressed against each other.
Each of these elements Pretty simple and safe Even for those who for the first time in their lives pick up a bonding rope.
Gradually moving from simple to complex and training in practice, you will master Shibari technique or even develop your own individual.
Listen to your partner and his sensations – they will become the best assistants on the way to a beautiful and safe bondage.