Kink for praise – what is it and how to use in sex?.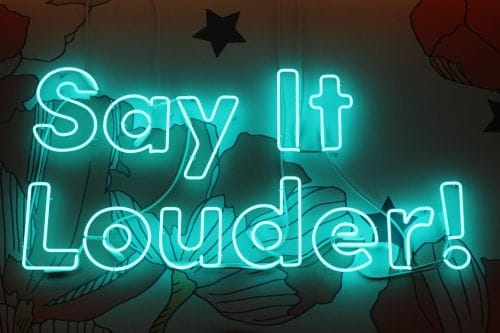 Modern youth slang invades all spheres of life, and in the field of sex too. Not everyone knows the meaning of the popular word "kink". And even more so many do not understand such an expression as "kink to praise". We will tell you how to quickly figure it out, and then start applying in bed – to bring more brightness and sharpness to the relationship.
What is a kink for praise?
The literal translation of the word "kink" from the English language – deviation (perversion, strangeness, bend). It was in Western countries that they began to use this term for the first time. In other words, this is exciting abnormality-something, which is why it literally blows the roof. Young people often use derivatives from the word – kinkov or kinkovo. All this means obtaining an erotic high from something unusual.
Kink on praise is acute sexual excitement from praise in sex. For example, a man approves the behavior of a girl in sex, and she experiences a bright moral pleasure that flows into erotic experiences. Praise can manifest itself in different ways, but most often in the form of verbal compliments.
How to understand that you are kinking from praise?
All people in one way or another receive moral satisfaction when someone admires them. At this moment, the body intensively produces serotonin – a hormone of pleasure and joy. . This mixture causes a bright sensation of euphoria.
Signs that a person throws up to praise:
During intimacy I would like to match the expectations of a partner. This is not helpfulness or belittling of oneself, but a thirst to get praise from a lover. For example, a girl may be interested in her lover, what poses he likes more, which gives maximum excitement in sex.
From praise pleasant sexual sensations intensify. Sometimes it is possible to finish only after receiving verbal confirmation of the correctness of the actions. When a person hears praise, his excitement takes off to heights – and an orgasm occurs faster than usual.
Compliments deliver more pleasure, than the sex process itself. For example, a girl cannot finish until she hears a word from her partner: "You are magnificent!"Or" You are insanely sexy!»The more frank phrases the partner pronounces, the more pleasure it turns out to experience.
To get excited during masturbation, A person imagines that someone compliment – about a beautiful body, erotic pose, sexual movements, etc. D. Orgasm begins for the most part precisely from such fantasies, and not from the mechanical actions themselves.
Even a regular compliment outside of bed, for example, about the beauty of hairstyles or well -chosen clothes, causes vivid sexual emotions. Kink can happen anywhere – on a walk with friends, when communicating with colleagues, and even just on the street in case of accidental acquaintance with an interesting person.
What phrases can be used?
If the partner throws up from praise, it is worth it to compliment him more often – then sex will be truly incomparable. Interestingly, you can start such a person long before the start of intimacy. It is more often to tell the lover about his beauty and sexuality during the day – and by the evening the excitement will reach the maximum point.
You can praise in bed in different ways, here a lot depends on a particular person and his sexual desires. You can try different options to determine the most successful in practice:
You have such a hard and big cock!
Your pussy is so wet and narrow!
I love when you enter me!
God, you are the best lover in the world!
From your groans I'm crazy!
I was not so good with anyone!
You have an ideal body!
You are so sexually bending!
You are insanely sexy when you do a blowjob!
I would like to fuck you forever!
You are awesomely tasty!
I love to suck your hard dick!
Maybe a partner/partner more like compliments regarding the attractiveness of the figure. Then use the following phrases:
I am delighted with your beautiful breasts!
Your huge cock just breaks these boxers!
You have an incredibly thin waist!
From your delicious hips I have drooling!
Undress soon, I want to see your beautiful body!
This dress suits you very much, but without it you are even more sex!
To make the lover more pleasant, it is worth contacting him not by name, but using cute nicknames. The girl will experience Kink if she hears words such as an angel, beauty, doll, baby. And you can turn to a man with words – my hero, daddy, God, Apollo, prince.
How to use kink in a relationship?
This is great if the partner enjoys praise – you can easily control his sexual excitement. The main thing is to get used to compliments. The more often the kink lover will hear flattering words in your address, the stronger the relationship will be and the hotter the sex will be. Outside the bed, you should use the following phrases:
Well done!
I am proud of you!
You do everything right!
You have a great sense of humor!
You are very attractive!
You are unique!
From one glance at you, my panties become wet!
I want you always and everywhere!
You are ideal!
Most often, those who throw from compliments are ready to even close their eyes to their insincerity. However, you should not overdo it. For example, if the girl has a small breast, you should not admire her with a "huge bust". It is desirable that the praise be believable. Although it really can really be embellished.
Kink praise in BDSM-Relaxing
Sex with BDSM elements involves the separation of partners into roles – dominant and submissive. The first takes control of the process, and the second is completely subordinate to it. During the session, the dominant can praise the slave/slave for:
well -made blowjob/cunnilingus;
long stay in an uncomfortable position;
patient behavior during flogging;
achievement of orgasm;
holding orgasm;
adoption of humiliation;
Clear commands.
If the partners agree, then the submissive can also compliment to the dominant. And if both are kinking from praise, it makes sense not to restrain desires and not be silent throughout the BDSM session. Then the pleasure will be incredibly bright.