Bondage: common myths about sexual binding.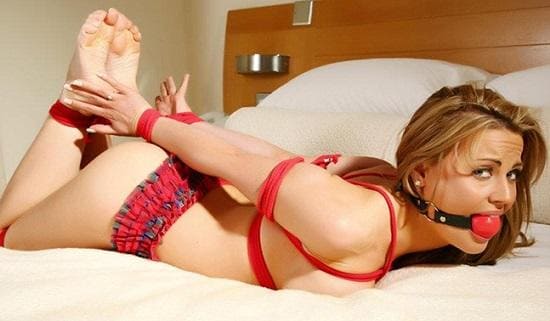 You can diversify sex in a pair in different ways. Bondage – Binding a partner can be used to expand the boundaries in sex. The limitation of mobility will give new emotions to all participants in the process.
Bondage can be engaged in any rooms: in a tent in nature, in an equipped dungeon, in your favorite home bedroom or a cozy hotel. The possibilities of this type of erotic art are endless, it is worth trying it once, and you can forever remain an admirer of this practice and avoid everyday sex.
What is a bondage?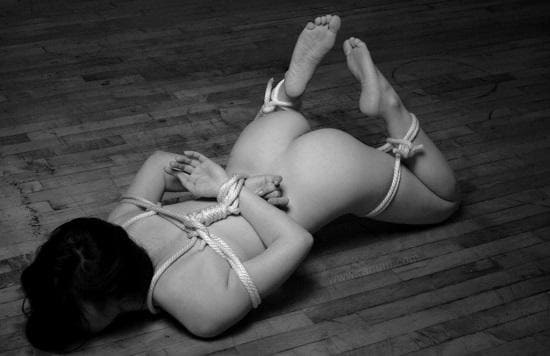 Bondage is one of the popular sexual BDSM practices. His technique is to immobilize one partner of another by binding. For this, the game uses ropes, gags so that the partner cannot speak, bandages or masks on the face, latex or clothes from it. These actions increase the sensitivity of the body and allow you to get faster. Important remark: both partners in pairs experience satisfaction from the game.
It is not necessary to be an acs in the BDSM and have a set of devices for the bondage in its arsenal. In order to limit the movements of a partner, you can use a tape or scarf, belt or stockings, well, or at worst – a tie.
There are many binding options. Basic: tying the wrists to the bedside back or connecting the partner's hands behind any improvised means. The main thing is to observe the middle ground, the knot should not be very tight, but there is no need to do it, otherwise the partner will not have time to understand and feel anything. It must be remembered that the connected player quickly gets tired, so it is important for an active partner to observe the subordinate partner and by the first sign, to free him.
Myths about the bondage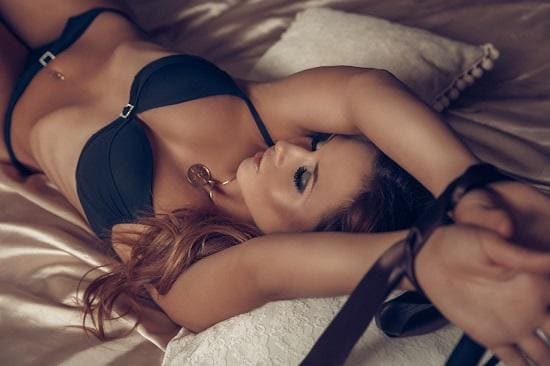 Bondage is gaining great recognition from fans of this type of sexual games, but distorted ideas about it remain no less interesting.
Myth 1. Bondage is pain and violence
To dispel this myth, it is necessary to define the word "violence", for example on Wikipedia: "Forced sexual action or the use of another person's sexuality". Now we will consider the basic principles of role -playing Games BDSM, which are voluntarily, rationality and security. These principles in no way correspond to the concept of sexual violence and pain. Practice improves relationships, and the boundaries in it are discussed in advance, everything happens by mutual agreement.
Myth 2. Bondage is a perversion
A pervert is a person whose actions and sexual inclinations are contrary to the ethical and social norms of society and have a perverted character. Regarding the practices of binding, there is no question of perversion from the point of view of morality, since the partners are sexually enjoyed, only they can judge their taste and addictions. nothing else matters. Both passive and active participant in the game receives unrealistic emotions and satisfies his sexual imagination. If the presence in their intimate sphere of such practice is acceptable for them – this is no longer a perversion. Moreover, most often, couples, burdened with long sexual experience and dreaming of diversifying their love relationships, come to the bondage.
Myth 3. Bondage is abnormal and only one of the partners receives pleasure
Who in the modern world can say with accuracy, what is normal and what is not? Especially if we talk about sex and its variations. Both men and many women are attracted by the opportunity to try unknown. During the bondage, the woman feels weak, helpless, and enjoys the sensation of a strong partner in the role of a male nearby. The man receives power over a partner, and this unrealizes him. There are times that the couple changes roles: a man wants to be weak and obey, on the contrary, a woman has a great desire to dominate a partner. Everyone has their own desires and their own ways to achieve an orgasm.

Myth 4. Bondage is sexual slavery
Bondage is not slavery and regardless. This is a sexual game with elements of coercion! The desire of both partners cannot be called a painful addiction to receive mutual satisfaction and realize their fantasies. As in any game, both partners play their roles and use signs or stop words when it is necessary to interrupt it.
The bondage of course can lead to a certain dependence, though it occurs very rarely. If a person cannot enjoy without binding, then with this problem he needs to go to a specialist.
Myth 5. In people who are fond of the bondage, the psyche is broken
Time never stands still: views, morals and norms are changing. With the expansion of sexual boundaries and the removal of "moral" prohibitions on some types of intimate life, many lovers have a desire to experiment. It is not a violation of the psyche that people want to know the unknown and try it on themselves.
Sexual binding is greatly exciting, and if suddenly there is boredom or a desire to get more acute sensations from sex, you need to include a "bondage" in your games. The basis of the bondage is the unconditional trust between partners who, with the help of it, can discover absolutely unknown degrees of excitement, look differently at a partner, as a sexual object, and get unique impressions. Start experimenting, and this will make it possible to acquire experience and diversify the sex life of a couple.