Anal tail. 10 rules of application.

Tail — This is an anal plug with a decorative fur continuation. Used for role -playing games. The base is created of metal, glass or other materials. For beginners, a traffic jam diameter is from 2 to 3.5 cm, for experienced — up to 5 cm. How to use anal tail correctly? How to care for a sex toy? We have found 10 ways to properly use.
1. Cleaning
Before the first use of a sex toy, wash it charming. The cork is disinfected, processed not only by immersing part of the product, but also the fur. All pollution is removed so that the use of the toy is safe. Used for this can be disinfectants from the pharmacy.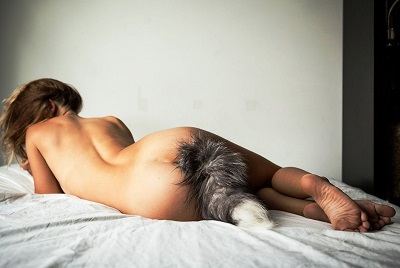 2. Care for the submersible part of the anal tail
Using a traffic jam implies its immersion in the anus, so the toy gets dirty in natural discharge, and traces of lubrication can also remain on it. Be sure to clean the plug after each use. For this, it is recommended to use a cliner for intimate products. It allows you to remove bacteria from the tail. Also, soft soap and water are suitable for cleaning.
3. Application with grease
Buying anal toy, the buyer must take care of the lubricant. Tail immersion should be pleasant, not to cause unpleasant sensations. Lubrication will protect the skin, movements when immersing the anal toy will be smooth and soft. Easily washed off and is perfect for a plug -based lubricant.