Anal training. We continue to expand the boundaries.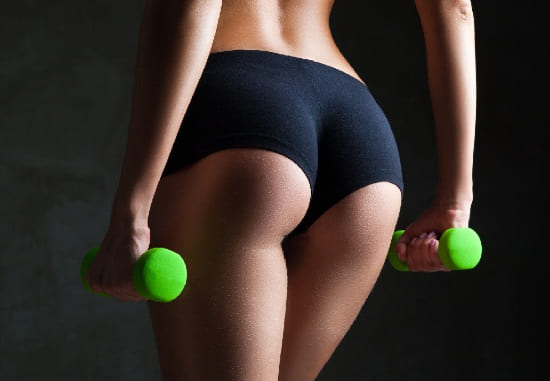 Congratulations! You finally discovered the world of anal sex, moreover – you liked it and now there are grandiose plans for the ass of a partner or partner. And we will be happy to tell you what to do next, how to move to the next level of anal game and prepare the anus for greater penetration and enjoyment.
To engage in this kind of sex painlessly and with pleasure – you need not to be lazy and constantly train the muscles of the sphincter. Suppose the initial preparation was successful, it was good and comfortable with a finger, with a small traffic jam or even with a penis inside.
But several days or weeks have passed, as is usually the case among beginners, the anus was resting, there was no sex.
And be sure – the sphincter will take its former position "Resistance". This will be especially noticeable for beginners anal games. Therefore, no need to ignore regular anal sex training.
Why is the regularity of anal sex important?
A little anatomy. Anus is surrounded by muscles – sphincters.
Moreover, if the internal sphincter is reduced involuntarily, then the external "It is controlled by consciousness". SFINKERS work as valves, that is, they regulate the transition of the contents from the rectum outside and prevent the hit of something from the outside. This is a very strong, but delicate muscle. It is impossible with her a ragged and quickly, otherwise injuries cannot be avoided.
Try to shove something into the ass without preparation-the sphincter will immediately push it back.
And if you decide to practice anal sex with a partner or solo, you must constantly maintain anus in "worker" condition. And after the break, as they say, "Be careful, the doors are closing", And you need to return again to the finger and anal traffic jam.
Therefore, we recommend that in our arsenal anal toys for this case always have a cork BVIBE – Novice.
One of the best corks with remote control of this size.
Suitable for both beginners and experienced users. Correct shape, with a limiter, length 8.5 cm, diameter as an average finger on the arm. Smooth silicone surface for soft, comfortable immersion. Convenient hard storage case and compact size makes it a good travel companion.
Anyway First of all, listen to your body -Someone quickly develops the muscles of the sphincter, and someone needs time.
And so that the anus is configured "appointment", Follow simple tips for special training:
Anal sex training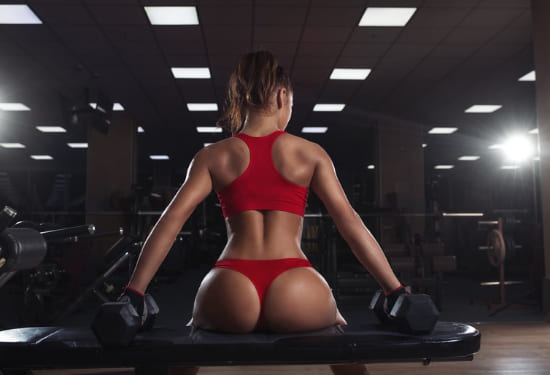 Here are our five best tips for preparing butt for sex on a regular basis:
Start again with a small one, gradually increasing the size.
You can't just tell yourself: "There will be anal sex today". Those who think so will most likely gain negative experience, possibly closing their path to anal games forever.
Remember, only such a rule works in this type of sex – "Slowly and gradually". This applies to the speed of penetration and the size of the entered object.
Time – make sure that you have enough time, so as not to rush or fuss.
If you are not going to limit yourself to anilingus or small toys, use anal sneak to wear.
Every day, place a cork in the anus for a certain amount of time, the muscles will get used to finding a third -party object, which will prepare them for the penetration of the phallus and its movement inside.

Be sure to choose a stopper with a limiter, it is most convenient in the crotch that the limiter is placed in the form of an anchor.
Pay attention to the cork for wearing B-Vibe Snug Plug 1 in the form of a torpedo or I kiss the Unicorn series from Hot Planet. Such traffic jams are conveniently introduced and comfortable to wear.
The long neck from the plague to the limiter provides free movement of the cork during movement, provides additional stimulation. Snug plug 1 metal ball inside the head is not just like that – it will give an amazing feeling of fullness and new pleasure. And Unicorn is so light, anatomically correct and comfortable that they are not at all inside.

If you are ready for something more, then you can try a cork of an ergonomic shape, as if with two thickening Mood Naughty-2 from American DOC Johnson.

In general, for beginners are perfect sets, where there are toys of different sizes, it is easier to understand what you want from the anal game, what sensations you like more – anal beads or a cork inside, just a feeling of fullness, the movement of the phallus, vibration.
If you know that today you will have anal sex, then the cork for wearing is a good way to prepare for it. And its wearing on a regular basis will not only make the anus more elastic, but also more sensual to such caresses.
Patience – do not jump too fast on big sex toys or deep penetration.
Have patience – advance not only in breadth, but also deeper and very gradually. It may take more time than you assumed to get to where you want to visit. Resist the desire to be too fast and focused, then the experience of anal sex will be more pleasant.

To relax as much as possible and get used to the feeling that in the ass, something will help a small, but a very powerful traffic jam with vibration on remote control Bvibe – Trio Plug.
Inside the plug 3 powerful motor, 9 vibration modes with intensity regulation. The fact that A partner can control your pleasure at a distance. Do not be too serious and persistent, play, play, and the mood will continue to continue.

Luburbicants. Remember that grease is always extremely important in any type of anal game.
Do not spare a lubricant, in this matter it is better than less. It will be easier for the penetrating to slip, and the receiving lubricant will save from microtrauma and unpleasant sensations.
Experiment with types of lubrication, try Cooling, relaxing, Warming, analgesic.
Kegel exercises.
If you thought that such exercises exist only for training vaginal muscles, then you were mistaken. In general, Kegel created his exercises for the muscles of the pelvic floor, so they will strengthen the muscles around the anus.
This is very important for those who liked the anal sex, and who plans not to stop there, practice it all his life. For anal sex, the sphincter must be elastic, But he must still fulfill his purpose-not to let out from the rectum what we currently do not plan.
And Kegel's exercises will help maintain the health and tone of your ass.
How to do Kegel exercises for anus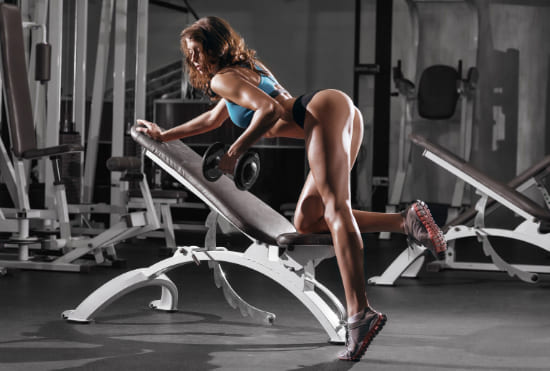 Tighten the muscles of the perineum, as if drawing the anus inside.
Fix in this position for a few seconds, relax. We make 3 approaches 10 times. Gradually increase compression time. The exercise can be done in a position while sitting, standing, at a stop, at work, in transport.
We intensively reduce and relax the same perineum muscles, as much time as we can. But not less than 10 seconds.
For greater effectiveness, avoid the use of other muscles. Can be performed in any convenient position.
You can complicate these exercises using a weighted cork Snug Plug Or anal balls with a displaced center of gravity.
Anal Christmas tree is also good Bvibe – Triplet. 3 thickenings and 2 silent engines, 15 vibration modes and remote control. It's just a super gadget for sex training.
Kegel simulators The vaginal muscles may also be suitable for such exercises. The principle of action is the same – you are trying to delay these objects in yourself or pushes back and forth inside with the help of muscle contractions. It would be nice to purchase for training intimate muscles not just balls on a rope, namely a simulator.
For example, Magic Kegel Master. For a beginner, the diameter may seem large – 3.5 cm. Controlled using a smartphone, has several training modes. The length of the balls themselves is 8 cm, a lace for extracting 12 cm.
Vaginal balls without a rope do not need to be used for anal training – there is a great probability of them from there not to get.
The main thing, remember, anal sexual training or retraining should be carried out with love primarily to themselves, to their body. If you feel discomfort or inconvenience, then do not try to continue. If it hurts, slow down, make a break and try something less. Use a lot of lubricants, remember, keywords of the anal game – slowly and gradually.