Anal toys for beginners.

If you have never done something, this does not mean that it does not bring pleasure. This is what many lovers learn about the joy that anal sex toys give, during the prelude or sex itself. But if before none of the partners experimented with them, then questions may arise about these toys and their use.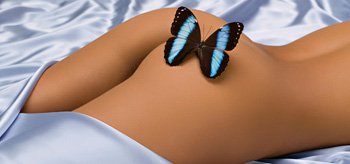 The most important rule in the anal game – act slowly and easy: nothing should cause pain and discomfort. Second important rule: relax the pelvic area. It is from here that you can start a prelude, for example, massaging all the buttocks erotic massage oil. Massage them slowly and sensually, allowing the partner to completely relax.
After that, apply the lubricant to the little finger and, warning your partner (no surprises in the anal game), very slowly enter its tip into the anus. Continue the massage until the partner relaxes again, enter your finger a little deeper. If a partner has unpleasant sensations at some stage, stop and go back. This will tell you how deeply it will be possible to introduce an anal toy at first. Do not forget to trim and file your nails before the introduction of your finger. If you have long, then wrap a cotton swab around the nail and put on a latex glove.
A few words about lubricants. Good lubricant for anal sex – An important composite game: since there is no natural lubrication in the rectum, and this zone is extremely delicate, a thicker lubricant is required than usual. Choose high -quality lubricant specifically designed for anal sex, and for the first experiments you can try an analgesic lubricant. During the most anal sex, do not forget to constantly add grease.