Anal sex pain. Why arises, how to avoid.

How to avoid pain during anal sex? How to practice, getting only pleasant sensations? Proper preparation, useful accessories will allow you to learn such contact, and as a result it will give only joy. Everyone can avoid pain, it is not difficult.
Sharp pain in the process — This is a signal that something is happening wrong. This is a certificate of violations of safety rules and a signal to a stop. Do not ignore such a feeling. But you do not need to confuse it with a pulling pain that is possible for stretching, it is not severe, but noticeable, and now it is completely difficult to remove it.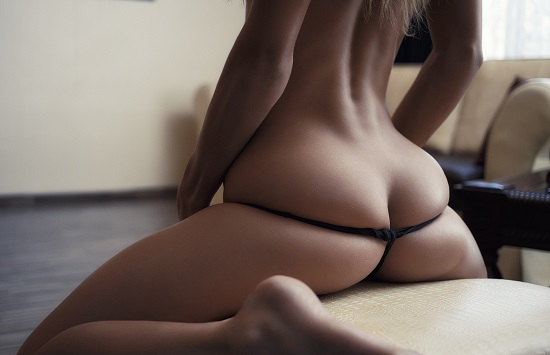 Why does it hurt during anal?
You can identify several causes of pain during anal sex. We have chosen the most common:
Not enough lubrication. In the area of the anus, natural lubrication is not distinguished, so it is necessary to add a lubricant. It softens the skin, protects it from the occurrence of ruptures, improves sliding. There should be a lot of lubricants. And it is forbidden to replace saliva, petroleum jelly or baby cream, they can cause serious inflammation in the intestines.

Not prepared an anus. Before the introduction of the penis, you need to prepare a hole. Stretching should take from 5 to 60 minutes. It is necessary to gradually increase the diameter of the hole, let the body get used to the sensation of the object inside. If the stretching is insufficient, penetration will cause severe pain.

The movements are too sharp. The anus is not designed for serious frictions, so intense movements can cause pain. Movements should be smooth, comfortable. The host must control the process, talk about his sensations.

There is voltage and resistance. Sometimes stretching with fingers does not scare, but when it comes to the penis, the passive partner scares and strongly strains. A narrowing of the sphincters occurs, and then the introduction — This is an attempt to break through, and it hurts. You need to relax the body so that everything goes smoothly.

Injury. In the process, a crack in the anus may appear. It may not be single. Each movement is painful, and a burning sensation is also felt. In such situations, you need to immediately stop the experiment.
With any pain you need a stop. You need to understand — it's just discomfort, and you need to get used to it, or it is an injury, and then you need to completely complete everything. If blood suddenly appeared — It is important to immediately finish experience.