10 ways to use anal traffic jam.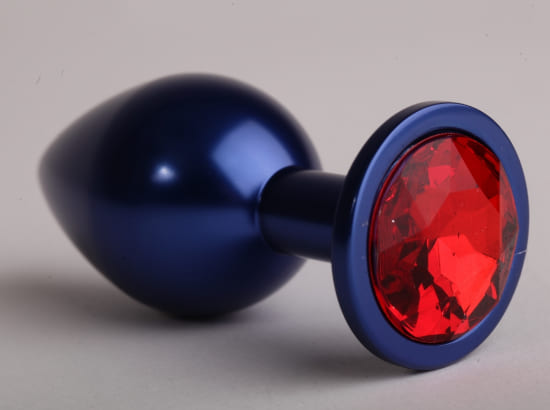 Hello, my friend! We are constantly talking about the coolness of anal traffic jam here with our sexshop. Well, what do you think about this? The people call traffic jams and even do not even understand their purpose. But we will tell you why, where (although you already know where), how and whether it is necessary to do it at all. For in fact, from an anal traffic jam you can get a number of high highs and buns that you did not even suspect! Intrigued? Then read our guide. He (guide) suits both boys and girls. Like an anal traffic jam, however)
So, let's start with the fact that anal traffic jams are very different. And the choice of the model also largely depends on the area of application.
Anal stimulants can be divided into main groups:
– To prepare for anal sex (when I took out a cork, I inserted a member)
– for beginners (to develop anus)
– a plug imitating a finger for beginners
– Traffic jam (with stone, pattern or tail)
– Traffic jam for additional stimulation (imitation of double penetration)
– vibration plug for pleasure (Moreover, both solo and in partnership sex)
– traffic jams or with relief to extract an orgasm at the peak
– plugs with pears, heavy metal traffic jams or revealing traffic jams for a sense of Mega fullness
– plugs with holes (anal tunnels) for fetish and bdsm
– traffic jams with a ring for a member for men
– traffic jams with a bent tip to stimulate a prostate
So, based on the types and formats of traffic jams, you probably already saw at least a few different ways of using them. So come on in order.
1. Traffic jam to prepare for anal sex
This is the most common way to use anal traffic jam.
It is especially relevant for those who are just starting to practice anal sex. .
Half an hour or an hour before anal sex (It is possible longer if the cork is light, with a rounded end, a convenient limiter and there is a moral readiness to wear it for so much time) A cork Slightly lubricated (slightly!) and inserted into the ass.
Further – free time, do business, work, watch cinema, prepare dinner, drink wine, it does not matter. The cork in you and the ass is slightly stretched thanks to it. When the ass is used to the cork, you can go to anal sex.
Preliminary caresses, massage, prelude, petting, even vaginal sex – do it while the cork remains there.
As soon as you are both ready for anal (you and your partner, or you and your ass) – the cork is withdrawn, and a member comes in there quite easily. He seems to replace her in a slightly stretched anus, So no one feels particularly discomfort before sex.
The same procedure can be done before the introduction of a dildo or stimulant anal. It works equally well.
For this method, lungs (from silicone, PVC, pvc, latex) are ideally suited, with a slightly rounded tip, expanding to the base.
We recommend:
Tender silicone cork Popo pleasure 8.5 cm
Beautiful plug with relief Hot Planet Unicorn Playful 8 cm
Cork Mojo Little black 9 cm
A set of anal traffic jams of different sizes Pornhub Anal Training Kit (3 pcs – from 10 to 11.8 cm)
2. Traffic jam to develop anus
Let's say in theory you have thoughts about anal sex.
But somehow there were no experiments in this area, well, maximum a finger in the ass was inserted in gusts of passion, and then somehow … not that it hurt, just in a hurry and did not really go. Everything is strange and incomprehensible. The ideal option is to try anal cork.
Firstly, you can experiment with her at home alone, In order to, not in a hurry, introduce her in the ass and listen to your feelings. You can turn on the porn, generously pour everything grease, drink cognac for courage. In short, test how it is.
Insert, walk, lie down, can even sit, jump, sow and disassemble the cork inside, take out, study – what the ass looks like, whether the cork got stained, if you want to run to the toilet. (usually in the first time there is practically nothing, or very little… Well, production costs, everything is easy to wash, but if you are completely shy – choose black silicone corks, nothing is noticeable on them)
In short, one, two, three experiments at home – and it seems that you can see a loved one with a traffic jam.
Secondly, even if you are not yet ready to replace the cork with a member, The type of traffic jam in the ass of a man, in principle, can excite. Like, here, look, I am responsible for the question.
And this is also an additional stimulation for you during vaginal sex.
The vagina, when something is in the anus, becomes already, and the sensations from sex are brighter. Again, you can try one at home – with a traffic jam in the ass and the vibrator in the pussy. Set down? Change any toy for a man! You will like it, I guarantee. Well, this, a little imitation of double penetration. Popular female fantasy, yes.
Models that we recommend that everything goes "Like clockwork":
Charming pink corlake NS Novelties Mojis Plug Omg, 8.9 cm
Anal plug Hot Planet Unicorn S Black, 8 cm
Ergonomic sleeve Jelly Rancher T-Plug Wave, 10 cm
Anal traffic jam Firefly Pleasure Plug Small, 10 cm
You can see all the traffic jams for beginners here.
3. Traffic jam for the very first time (or to simulate a finger)
Not all, having tried anal sex, become his ardent fans. Well, it happened. Someone stops at the level "Palchikova" stimulation.
Hygiene and safety for the sake We recommend replacing a finger with a special stimulator of similar length and diameter. The diameter here is the most important component.
Another stimulants of such a plan are suitable for the very first (first, first-time) times, when there was still nothing in the ass at all, except for what to nature is supposed to be there.
And also such small "Finger" Men like traffic jams – as additional stimulation of the anus, if you have not yet decided to massage the prostate, or during a blowjob as a seasoning for the main dish. Why put a pellet finger in his ass when there is a whole bunch of wonderful thin stimulants?
Our selection:
Flat and ergonomic cork Butt Plug Red Slim Small, 2 cm in diameter
Convenient slightly bent, embossed anal stimulator with a limiter-ring Bullets by Orion, from 1.3 to 2 cm in diameter (boys will like it!)
Bright purple plug with ring Inya Prince Medium, 2.5 cm in diameter
Gray ergonomic anal cork Slim anal plug Small, 2.5 cm in diameter
Do not look at the length, you can always control the immersion, but the diameter, if you are looking for a cork similar to a finger, should be no more than 2.5 cm.
Traffic jams for beginners In this section, there will probably be something for you.
4. Traffic jam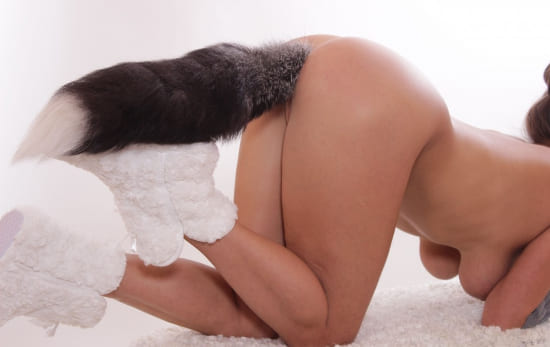 Decorating the ass is also very important.
Estetes or hunters wake up in men, and if "catch" them on a wonderful traffic jam – you can be sure that sex awaits you unforgettable. And what can I say, also say that you yourself don't like it yourself.
There are a lot of beautiful traffic jams.
Anal jewelry, or jewelry – traffic jams with pebbles and crystals. Sparkles with all the colors of the rainbow. Shimmers. Very hardened!
Most often such traffic jams are made of glass or metal, but there are silicone. Keep in mind that all the traffic jams with the stone are quite weighty, heavy.
Camps with pebbles are often sold in wonderful velvet bags or beautifully decorated boxes, So this is also a great idea of a non -banal gift!)
Traffic jams with tails – bunnies, unicorns, chanterelles, cats, ponies.
You can be who you want. They look just amazing. Especially if you choose any costume to the point.
For example, you are very sweet and erotic bunny, Your traffic jam – with a fluffy short hare tail. The image is completed!
Or you A cat, We have and Cat tail!
And if today you are tough and Sexy Kisa, that is Trunk with a tail of ropes, with which you can spank your partner.
We'll have to try, of course, but it's very fun.
Here you have a list of the most beautiful traffic jams to surprise:
Incredible traffic jam Crystal Delight Short STEM With the crystal Swarovski "Stormy", 7 cm
Glass twisted cork Crystal Delight Short Stem Mini-Twist Clear, 8 cm
Perfect gift plug Metal Small Gold Golden with a red crystal, 6 cm
Silver anal plug with a transparent crystal Metal Small Silver, 6 cm
P.S. Both of the last traffic jams from the brand Toyfa Supposed in amazing gift boxes on the satin substrate!
List of traffic jams if you are ready to get into its tenacious legs:
Anal plug with a rainbow tail Unicorn Tails, 10 cm
Small black cork with brown-red tail Filly Tails, 10 cm
Anal plug with blue fluffy hare tail Bunny Tails, 10 cm
Violet plug with a purple tail for princesses and unicorns Unicorn Tails, 10 cm
5. Vibration plug (vibration trough) for pleasure
Anal traffic jams with vibration created for those who like anal stimulation. The most relevant way to use a vibration trip is when a traffic jam is in a girl, and she has a vaginal sex with a partner.
Firstly, the vagina is narrowed.
Secondly, it is pleasant to her additional (double) stimulation with vibration.
Thirdly, since the wall between the vagina and the anus is thin, and the vagina is in tension, A man gets vibrations throughout the penis trunk. Bliss? Bliss!
In the same way during ordinary sex, the cork can be in a man. Yes, at least in both of you – by vibro -drift, it is generally so many vibrations for two!
But we will talk about traffic jams in men later. By the way, try to choose anal vibration trips with a remote control panel, since switch the button mode on the basis when the cork is in the ass, and you will fucking fuck – this is yourself.
In the meantime ..
Our selection of anal traffic jams with vibration:
Anal plug with a control panel Nexus Ace Medium, 12 cm
Anal plug with vibration and remote control Fifty Shades Freed Feel So Alive, 13 cm
Anal plug Lovense Hush on remote control, 10 cm
Awesome anal traffic jam with a smartphone and powerful vibration We-Vibe Ditto, 8.8 cm
6. Traffic jam with remote or smart management for piquant games in public places
Traffic jams with remote controls and vibration inspired us One of the popular fantasies of our readers is a walk with a vibrating stimulant in the ass.
Typically, such experiments begin at home and alone, then pass the remote control to their partner, then they begin to go beyond the apartment – to the cinema, to the restaurant, on the birthday of their favorite mother -in -law, etc. Someone vacuums or washes windows with anal traffic! (Be careful, please!)
The rules of the game can be different – initially agree that here I have a traffic jam, and you are a remote control, (or vice versa) or transfer the remote control somewhere in the city, languidly hinting that you can do with you. Choose only you.
By the way, there are about the hot anal fantasies of our readers A whole article here.
Well, we will return to traffic jams with remote control.
Look here:
Divine traffic jam We-Vibe Ditto, controlled from a smartphone, a very cool application in Russian, very powerful vibration, 8.8 cm
Anal plug with a remote control Pretty Love by Baile, 10 cm (there The same with a rimming effect)
Very cool anal traffic jar Bvibe Triplet, 12 cm (you can take any model from BVIBE, In principle, they are all with batteries, control panels, and all – fire!)
Again BVIBE, this time Trio plug – Battery traffic jam with remote control and as many as 3 motor! 11 cm
Legendary anal plug Lovense Hush, (glows in all Webcam chats!) controlled from a smartphone, 10 cm
7. Traffic jams or traffic jams (with relief) to extract at the peak in front of orgasm
There are toys that are created for a special type of stimulation.
No, of course they are well suited for both the gradual introduction and to get used to the priests to "foreign body", and even for beginners – since the diameter of the balls is very soft and gradually increases.
But their essence is to insert and… pull out when an orgasm is about to! Directly, pull out! Then the orgasm will be a triple, bright, unusual, well, it's generally difficult to compare with something.
This is not described in words. This must be tried.
Traffic jams and traffic jams so that you try:
Anal stimulator with a ring Joyballs Wave, 18 cm in length, diameter from 2 to 3 cm
A wonderful anal Christmas tree Spectra Gels, 15 cm in length, diameter from 1.5 to 3.5 cm
Anal relief plug Hot Planet Unicorn Playful S, length 8 cm, diameter from 1 to 3 cm
Anal stimulator-shell with a heart handle Beaded Luv Probe, 12 cm in length, diameter from 2 to 3.5 cm
8. Traffic jams with pears, with expansion or disclosure for stretching the anus, narrowing of the vagina (read carefully) and sensation of fullness
Surely you noticed that among all abundance there are traffic jams with pears and pumps, as well as frightening "revealing" traffic jams.
They look a little scary, but in fact they are dealers of orgasms.
We tell! Such plugs are made of cool elastic materials, initially they are small, ergonomic and very easy "Come in". .
Firstly, it feels cool – it does not hang inside, you feel it every millimeter of the wall of the anus. The very feeling of fullness that many are missing.
Secondly, puffing a cork inside is much easier than putting a large gradually.
Thirdly, this is such an express way to stretch the anus, quickly and almost painless, the main thing is not in a hurry.
Fourthly, if such a cork is in a girl, then due to infusion the anus presses on the wall of the vagina and it narrows. The pleasure of vaginal sex increases for both partners.
Revealing traffic jams – this is a little for masochists, They are not fixed on an ongoing basis, you just fold the petals and enter it, and in the ass they open automatically.
Good thing to pamper. And on suction.
We recommend:
Opening anal traffic jams Insta Gaper And Mega Insta Gaper From Pipedream
Inflatable pink vibrovalka Popo pleasure Small
Anal plug with pears Fantasy Collection Inflatable Silicone Plug
Anal plug with vibration and pump Butt plug vibrator with pump
9. Holes with holes or anal tunnels for fetish and bdsm
All this is very much for an amateur. Very! This is if you like to put your really big items in your ass, or you like to be humiliated. Or lower.
Anal tunnel – A cork with a hole inside, in which you can carefully consider all the walls of the anus, if your partner is curious or a fetish he has such.
You can insert a small toy there. Finger. Pour something there. You can then pull out and watch how it follows. Fucking, in short.
Anal tunnels are not for everyone, but the format of the toy is popular. They are wide and narrow, large and small, with different size "window".
And here you have a selection if you are attracted to anal tunnels:
Anal tunnel Open Wide Tunnel Plug, diameter 4 cm
Small ergonomic anal tunnel Lust Tunnel Plug, diameter 3 cm
Helperful purple anal plug with a hole Platinum The Stretch Small, diameter 4 cm
Anal traffic jam Titanmen Open Up, diameter 4.3 cm
10. Anal traffic jams and prostate massages for men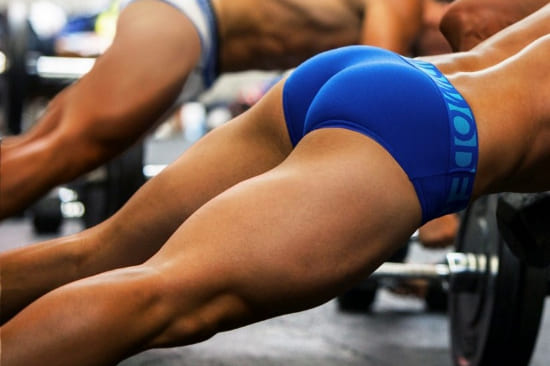 Stimulants for men, Of course, they were awarded a separate conversation.
The prostate is a delicate matter, it is interconnected both with male health, and with male pleasure.
Not everyone can decide on stimulation of the prostate, but now liberated men are still more than those who, for some fundamental positions, are not solved by this. You can Read here, Very detailed article.
Well, we will return to traffic jams and stimulants in traffic jams.
Any cork with a bent tip is suitable in theory. Ideally, if it is with a convenient limiter, so that it is slightly pressed, move, interacting with that point.
There are stimulants or traffic jams for men with a ring per dick or scrotum, with a penis nozzle, they are invented for affiliate sex.
Most often, these are just traffic jams without an anatomical bend, but when a man has sex with a woman or just moves, the design also moves and the cork actively presses on the prostate, which delivers a lot of high.
Look at this list, great things:
Anal plug with a bent tip Fun Factory Bootie, 8 cm
Anal plug with an erection ring for men XR Brands, 6.5 cm
Anal plug for wearing Mood Naughty, 7 cm
Prostate stimulator with a ring Master Series Cobra Silicone P-Spot Massager and Cock Ring, 8.2 cm
I hope it turned out to be surprised at you. Or tell something new.
Well, if you have your own method of using anal traffic jam that we missed, do not be shy and write to us about it!