10 anal masturbation rules.

Anal sex is one of the ways to diversify a sex life to understand whether a similar type of sexual relations will like, you should try anal masturbation. Many nerve endings are concentrated around the anus, and sometimes such caresses give much more pleasure than stimulation of the clitoris and vagina. But where to start such games? Anal masturbation can be practiced by both women and men. This method of self -satisfaction does not tolerate rush, so you must be sure that no one will bother and not distract from an important lesson. And so that everything goes smoothly, a certain training and accessories will be required.
We collected 10 anal masturbation rules, which will help to get the maximum of pleasant sensations from the process and avoid pain.
1. Prepare
The theory will not hurt in any business, and even more so in such an unknown as anal masturbation. Watch the video, read books or articles that tell in detail about anal sex and preparation for it. The process is not as simple as in porn, very neat movements and correct devices are required.
2. Follow hygiene
Most people refuse anal sex and stimulating the anus due to fear of getting dirty. To avoid such a trouble, use a sterile medical glove, it will not only prevent the possible pollution of the hands, but also eliminate the probability of getting hurt with long nails. If wounds, scratches and burrs are present on the fingers of the hands, the glove will prevent possible infection.
3. Use grease
The anal hole, unlike the vagina, does not secrete a secret, which means that it requires constant additional moisture. In an intimate store, you can purchase a lubricant, which is suitable specifically for anal sex, it is more thick in consistency, drys longer and does not reduce sensitivity. You can choose a lubricant with anesthetic to completely eliminate all unpleasant experiences.
4. Do it slowly
As mentioned above, anal masturbation does not tolerate rush, the sphincter muscles are not very elastic and slowly stretch, so gently touch the anus, stroke it or tickle it. Penetration is carried out only after you make sure that such caresses bring you pleasure. The stronger the excitement, the brighter the experience will be.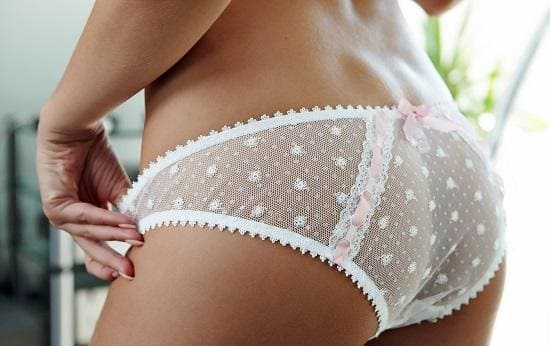 5. The first penetration
When you are already completely relaxed and realize that your anus is ready for penetration, begin to gently insert your finger inside, just do not try to enter it entirely, start with a pillow and first phalanx. Do not forget about moisture at the same time. If the penetration causes pain or you feel discomfort, slow down or add lubricants.
6. Change the rhythm of movement
When penetration no longer causes discomfort, it begins to experiment with the movement of the finger inside the sphincter. You can simply make reciprocating movements, or you can introduce a finger and neatly rotate it, pressing on various sections of the anal passage.
7. We master a new size
If penetration of the finger no longer causes pain and discomfort, but brings only pleasant sensations, you can proceed to various sex toys intended for anal stimulation. At first, you can use an anal sank that is introduced into the anal hole and left there for a while, or you can try an anal stimulant, which is introduced like a dildo. Do not immediately take a large toys, this is fraught with ruptures of the sphincter muscles. Therefore, gradually switch from sexual sexes to a large.The video is not supported by your browser.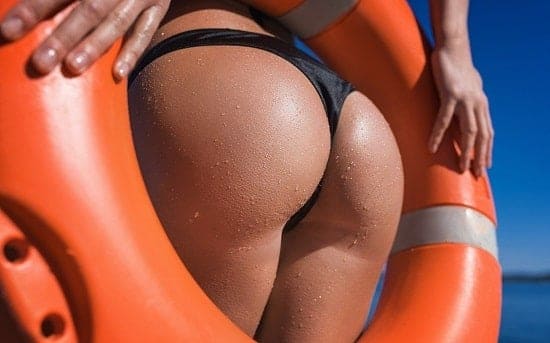 8.Fisting
You can introduce fingers, sex toys and other items into the anus. When there is not 2 fingers inside, but a whole palm is fisting. In this case, there is a strong extension of the anus, the maximum sensations from stretching. But to accept large items, you need to train for several months. Not all people are ready for such experiments. But if it became interesting, you can buy giant sex toys for such an experience, since masturbating with your own hands is not too convenient.
9. Extraction
Masturbation can end with a bright orgasm or just a sense of satisfaction. But after receiving the desired result, it is important to extract everything from the inside. No need to make sudden movements, pull out a hand or sex toy. The finish should also be thought out and not traumatic.
10. Anal masturbation with improvised objects
Do not use things that are not intended for anal stimulation. For example, you can not enter pens, thermometers, vegetables into the anus. Firstly, they can injure the body. There are almost no nerve endings inside, you can scratch the intestinal walls with sharp ends. Secondly, the item can be immersed too deep, and since it does not have a limiter, it will eliminate inward. To get something from the anus is not easy, sometimes you have to see a doctor. Thirdly, all objects must be disinfected so as not to bring the infection into the body. And if there are chips, cracks on the surface of the object, bacteria can accumulate in them.
Anal masturbation can be combined with another stimulation. For example, a woman can simultaneously caress the ass and clitoris. A man can touch the penis and introduce an anal stimulator into the body. Combining several points of exposure at once enhances experience several times.